George Russell dispels 'gentleman's agreement' myth as Mercedes make 'rare' mistake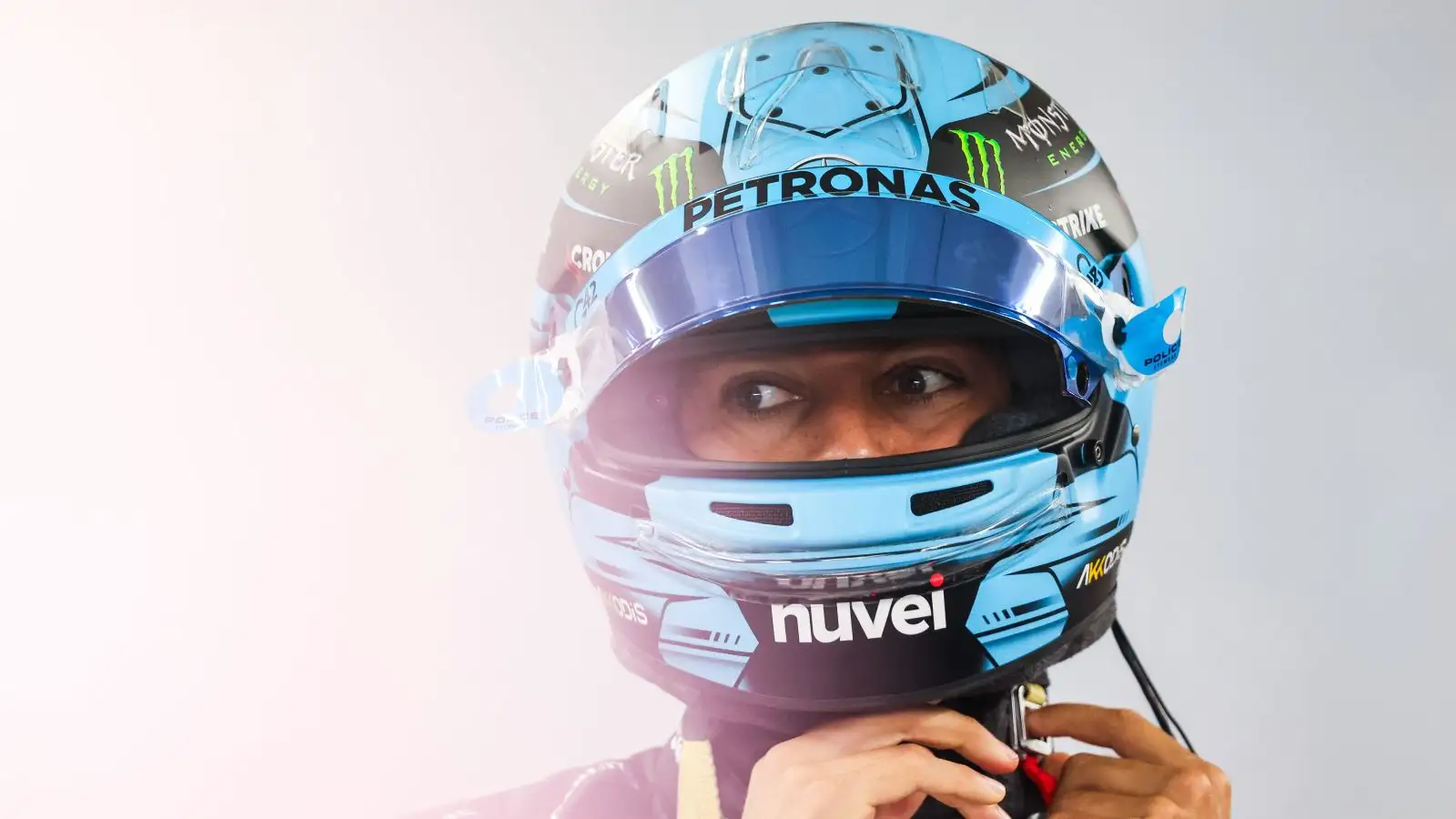 George Russell has refused to blame rival drivers for his early qualifying exit at the Hungarian Grand Prix, claiming Mercedes deserved to be punished for their messy handling of his session.
Russell set pole position at the Hungaroring in 2022 but was eliminated in Q1 on Saturday after encountering traffic in preparation for his final lap.
While team-mate Lewis Hamilton went on to secure pole – the 104th of his career and his first since December 2021 – Russell will start a lowly 18th in Sunday's race.
George Russell furious as Lewis Hamilton takes pole for Mercedes
Speaking to Sky Sports F1 after the session, Russell was aghast that Mercedes had put him in such a compromised position for his final lap after he and Hamilton were forced to run out of sync with their rivals.
He said: "We were fast, car felt great.
"But for the whole session we were out of sync with everybody and then I got overtaken by four cars into the last corner starting my lap – one of which was [Pierre] Gasly – and I was three tenths down before I even got to Turn 1. Tyres were nowhere and it was totally normal that we went slower and I didn't make it through.
"Really disappointed because we didn't really need to take so many risks. We went out for one lap at the end, we were one of the few cars who did that, the car was more than quick enough to get through to Q2/Q3.
"It's rare that we make these kind of mistakes. You get what you deserve, I guess, if you don't do things right."
It has long been said that a so-called gentleman's agreement exists between drivers as they prepare to start laps in qualifying, but Russell claimed there comes a point competitors must put themselves first.
Asked if the agreement exists, he replied: "No, because you've all got to think about yourself at one point and there's just so many cars on track, I understand why some cars didn't. Valtteri [Bottas], on a lap, got blocked by six cars.
"But we shouldn't have been there in the first place. There's five kilometres of track out there and the car was more than quick enough.
"At the beginning of the session we were sent out, got overtaken by everyone pushing, and then on our push lap we were overtaking everybody.
"So it was really not a good session for us. If you don't do things right, you'll get punished and we got punished for sure.
"It's nothing to do with the driver. You're all out there fighting for yourself.
PlanetF1.com recommends
The seven drivers out of contract at the end of the F1 2023 season
F1 points all-time ranking: Where do Hamilton, Verstappen and Alonso feature?
"We've got a great team around us and ultimately we could have avoided that mess. so I'm not going to blame many drivers for overtaking me. I'd have overtaken them probably if I was in their shoes.
"We didn't need to be in that position at that time. For the whole session, it wasn't good enough from our side."
The Hungaroring is notoriously challenging for overtaking, with Russell predicting a tough race on Sunday.
"Extremely hard," he commented on the consequences for his race. "I'll be giving my best to come back through. It's not the easiest thing in the world to overtake on. It's disappointing."
Read next: Toto Wolff slams fist as George Russell becomes shock victim of new qualifying format