Russell: Mercedes' performance hasn't yet improved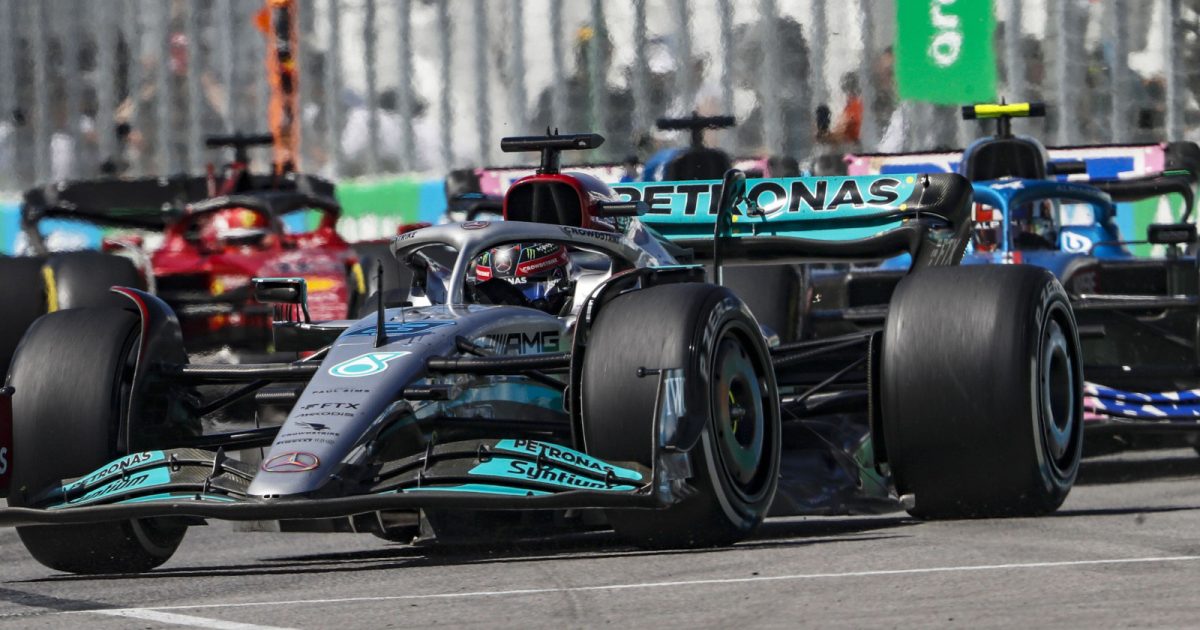 Mercedes' George Russell believes the gap to the front-running cars hasn't shrunk by much, despite the team claiming third and fourth in Canada.
George Russell has said that Mercedes continue to "run into new problems every weekend", and that the gap between their car and the front-running Ferrari and Red Bull machines hasn't actually shrunk.
Mercedes claimed third and fourth place with Lewis Hamilton and Russell, respectively, in Canada, and appeared to have a much more competitive weekend, similar to the race they enjoyed in Spain last month.
While Hamilton finished just seven seconds away from the lead at the chequered flag, a late Safety Car had closed the field right up, and Russell reckons the performance of the W13 is roughly where it's been at since the start of the season.
Having run with a higher ride height in Montreal, Russell said it made no difference to the performance of their recalcitrant machine.
"We drove with a high and low ride height," Russell told media, as quoted by Motorsport.nl.
"The performance has not improved, but it hasn't decreased either. The stiffness and bottoming have not changed and that is surprising, I think. With high and low settings, we see different effects. It is very difficult to solve the problems with this car, to be honest."
Good weekend that! Closer to the front on pace and another podium for the team. Congrats to LH on the P3. Home race up next. 🇬🇧 pic.twitter.com/JYo4tbMkJW

— George Russell (@GeorgeRussell63) June 19, 2022
Russell admitted after the race that Mercedes' issues with porpoising appear to be at an end, with bouncing as a result of hitting the track now being their main concern.
Smoother track surfaces appear to suit the W13 more than the bumpier venues, with Silverstone, on paper, seemingly set to be one of the tracks that could play to their strengths, particularly with planned upgrades on the way.
"I really hope that a high-speed track suits us better," he said, ahead of his home race.
"But there are no guarantees. Everywhere we go, we take another step into the unknown. We run into different problems every race weekend. So I hope we are competitive, but I really have no idea. We will solve one [issue] and then fall into another trap again.
"Porpoising is fixed but, if we drive the car close to the ground, we hit the tarmac quite often. We're not finding the sweet spot at the moment."
With Mercedes clearly ahead of the other cars in the midfield, yet still trailing the Ferrari and Red Bull, Russell said there's still a steep uphill climb for Mercedes to try closing the gap to the leaders.
"It looked promising at times, but the gap to the front car is still considerable," he said.
"On paper, it may seem to be getting better, we are not there yet. There is still no progress in that regard. But we continue to work hard to close the gap."