Russell's best route to Mercedes? Just be himself
George Russell believes it is a case of 'keep calm and carry on' with the way his career is developing as he aims to secure a permanent seat at Mercedes.
The Briton was given a taste of a driver's life racing for the World Champions when he stood in at the Sakhir Grand Prix for Lewis Hamilton, who was suffering from COVID-19, having been called up from Williams where he is effectively 'on loan'.
And in terms of his future prospects, Russell did nothing but enhance them as he outperformed his temporary team-mate Valtteri Bottas in a race he probably would have won but for a pit-stop blunder by Mercedes and a subsequent slow puncture.
Being under the management of Mercedes co-owner and team principal Toto Wolff, Russell's path to a full-time place at F1's dominant constructor of the current era depends on how long Hamilton wants to extend his career and Bottas' form in the 2021 season.
But the 22-year-old knows he also needs to keep his own house in order and produce more of what he has been doing for Williams, which helped to earn his Mercedes chance in Bahrain.
Although Russell has not scored a World Championship point in two seasons with a struggling Williams outfit – although he bagged three for finishing ninth in the Sakhir GP and setting the fastest lap – his qualifying performances in particular have been striking.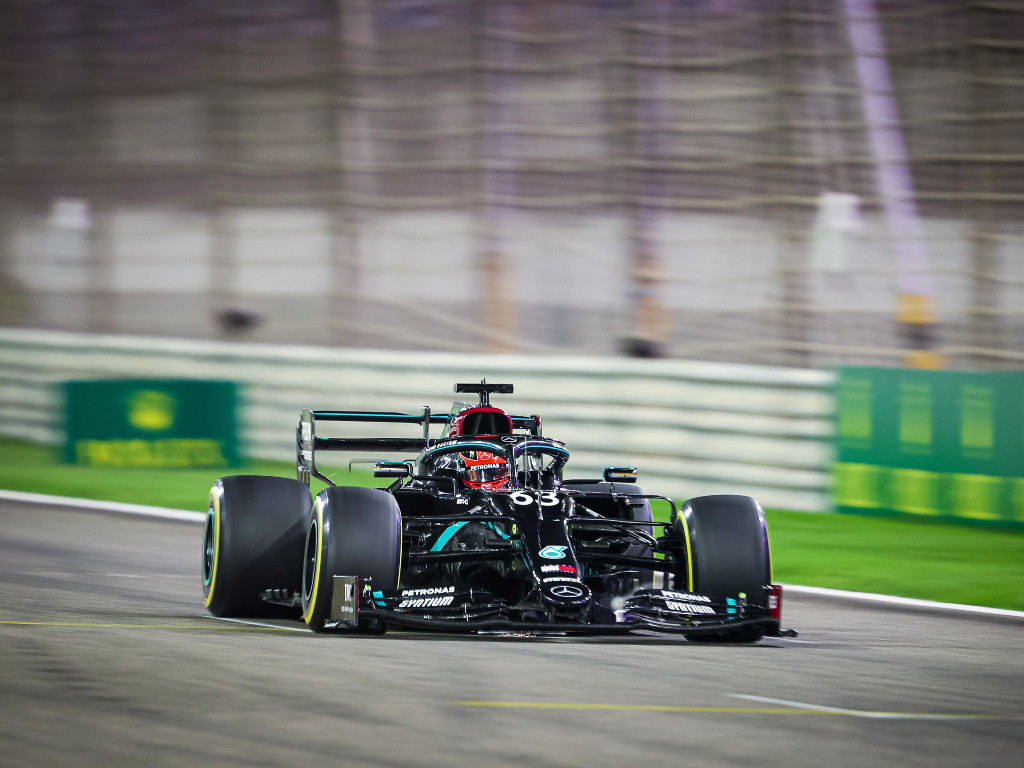 Asked what he felt he needed to do in the forthcoming season to clinch that Mercedes seat for 2022, Russell told Motorsport.com: "I think it's continuing the form, and continuing the positive attitude internally with the team and externally.
"It's not getting frustrated with the poor performance here, and continuing to try to push Williams further forward.
"I think Mercedes believe in me, they have given me the opportunity and they have always had my back.
"Now it's sort of my duty that I stay true and that I don't suddenly change over the course of next year because of certain circumstances, and turn into something that I'm not currently."
Russell also revealed he had learned lessons driving-wise during the short timeframe between Sakhir and then reverting to Williams for the following week's Abu Dhabi Grand Prix.
"I think the thing I learned most is that you have to be adaptable," he explained. "My sort of driving style I did in the Williams actually hurt me slightly in the Mercedes.
"So when I came back to Williams and tried to implement some of the things I did in that Bahrain race, but I couldn't do them in the Williams, I think that sort of reinforced to me that you have to be open-minded and adapt to whatever the car is giving you.
"So if one guy drives like that in a Mercedes, it doesn't mean you can drive like that in a Williams and vice versa."
Follow us on Twitter @Planet_F1, like our Facebook page and join us on Instagram!