Russell addresses latest Mercedes speculation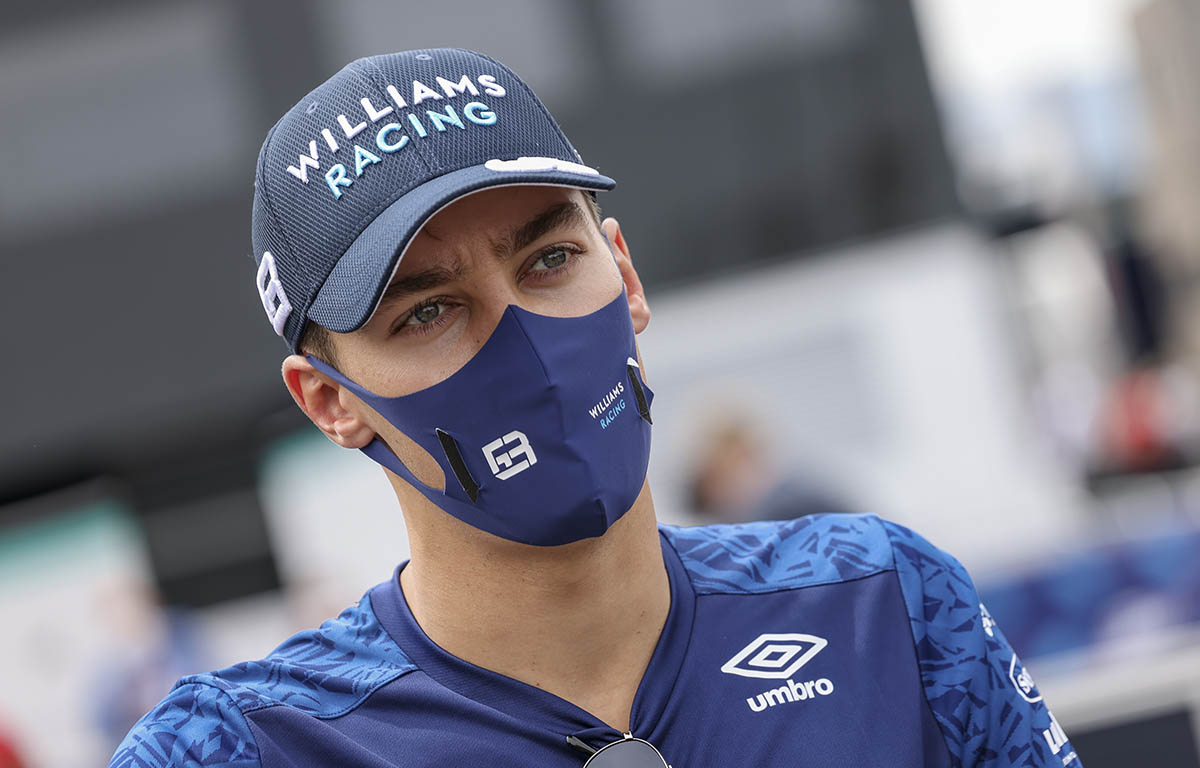 George Russell has said no contracts have yet been signed for 2022 and beyond, and he is just "enjoying the curiosity" of what the future may hold.
The rumour mill has continued to churn away in Formula 1 and it only seems to get faster after Valtteri Bottas puts in a below-par performance in his Mercedes car.
With Mercedes protege Russell and Bottas both out of contract at the end of the season, the latest reports are that the former has already been informed he will replace the Finn at the Silver Arrows in 2022.
Reports claim Russell will replace Bottas at Mercedes
Rumours circulating ahead of the French Grand Prix with numerous reports claiming that George Russell will replace Valtteri Bottas at Mercedes.
Check out all the latest Mercedes merchandise via the official Formula 1 store
But Russell had no updates from his side when inevitably quizzed about the rumours in the FIA drivers' press conference.
"I'm still a Williams driver, Russell told reporters in France. "I haven't signed any contracts beyond [this season].
"I'm just fully focused on my job at the moment. Hopefully my future gets settled one way or another come the summer break.
"But right now I'm just enjoying the racing and focused on that. The better job you do on track, the more chance you have to secure a future as obviously Formula 1 is a ruthless sport.
"There's only spot for 20 drivers, and you got to be on your A game, you can't get too carried away looking into the future.
"Because if you start having a bad run of form, suddenly, everything can change."
Russell once again outlined the summer break as the time for talks for progress and, for now, he is embracing the unknown.
"Obviously I'm aware of all of the speculation but right now I'm just enjoying driving race by race," he stated.
"I want to get my future nailed down at some point but I'm just focused on this weekend, the French Grand Prix, into Austria.
"The summer break is usually when these things sort of happen. For most people the summer break is where you get things set in stone.
"I'm just focused race by race and just enjoying, I guess, the curiosity of what's to come.
"It's sometimes exciting not knowing what the future holds."
Follow us on Twitter @Planet_F1, like our Facebook page and join us on Instagram!