Russell has 'strange feeling' now he's finally a Mercedes driver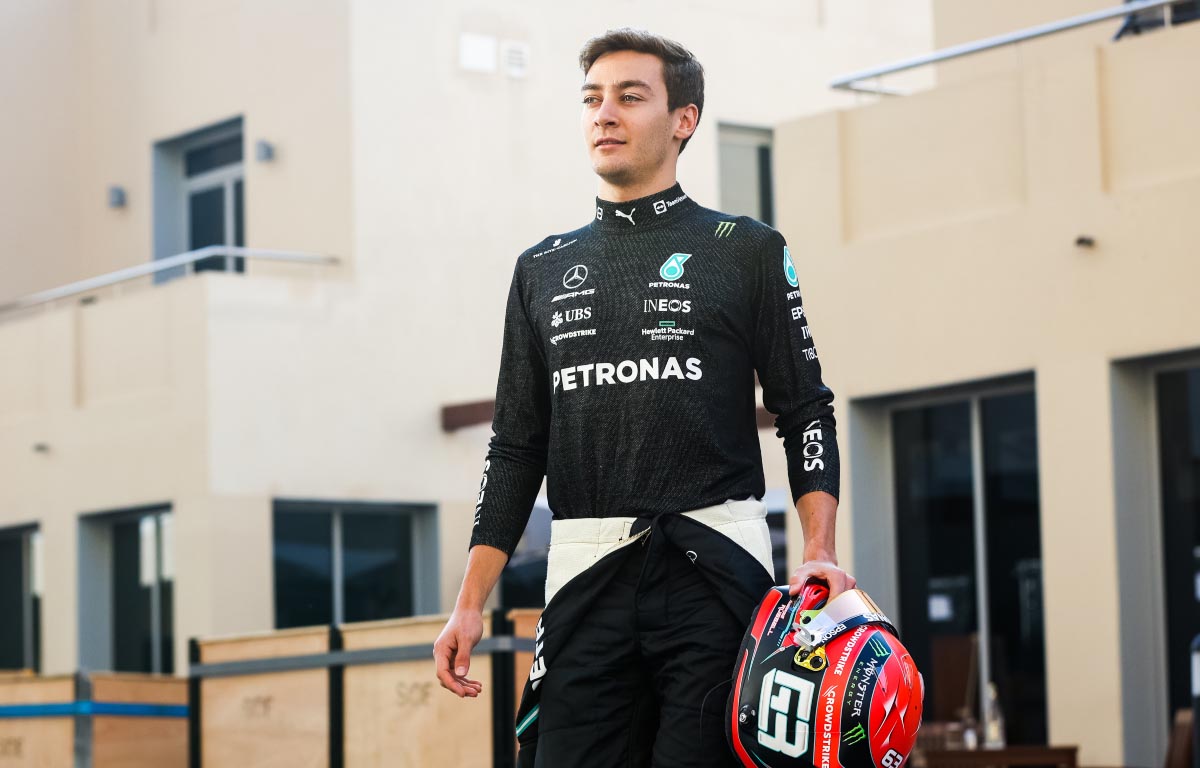 George Russell went behind the wheel of a Mercedes for the first time as a full-time driver for the team, and he said it was a "strange feeling" for him.
Russell will partner Lewis Hamilton next season, having been a junior driver for Mercedes and driven for Williams on what was effectively a three-year 'loan' contract when them.
He has now stepped into the seat vacated by Valtteri Bottas, and spent Tuesday in Abu Dhabi conducting a test on the new 18-inch Pirelli tyres in a mule car.
While he said it felt odd to drive for the team knowing he has a race seat next year, he said he enjoyed the experience.
"It's a strange feeling because I've tested with the team numerous times after races, end of season, but here we are again but obviously this is my first time as an official driver for the team," Russell told Formula1.com.
Settling in. 👊 pic.twitter.com/DVfd3lzvax

— George Russell (@GeorgeRussell63) December 14, 2021
"It was a really great day to be back with the guys and learning about these new tyres. It's always a pleasant experience driving a World Championship-winning car, the 2019 Mercedes, and with these 18-inch Pirellis, which seem to be reacting pretty positively – so it was a nice day."
Russell drove with the 2022-spec Pirelli tyres on his car, and the tyre manufacturer were charged with creating more "race-able" compounds to allow the drivers to push harder for longer in races next year.
Having had the experience of trying out the fresh rubber, he was complimentary about how they handled – even if the cars are going to be significantly different next season.
"It felt pretty nice to drive, to be honest," he added. "I mean, it's going to be very different next year as the cars are going to be drastically changed compared to these current cars.
"So there's not an awful lot you can take away from it but nevertheless, they do react pretty differently to the 13-inch tyres that we've raced on previously. Let's hope that carries through into next year and see how they react with the new regulations."
Russell stepped in for Hamilton at Sakhir in 2020 when his future team-mate was sidelined with Covid-19, and his extra height caused a problem when doing so – as he had to wear shoes which were a size too small for him to be able to fit in the cockpit.
He faced a similar issue in Abu Dhabi on Tuesday, which left him a bit worse for wear and looking forward to having his car tailored to his specifications come to next season.
"I'm a bit battered and bruised today, to be honest," he said with a smile. "It's pretty damn tight in that car, but next year it'll be much better and I'll have a bit more room to breathe. So I'm looking forward to that, but you suck it up, get on with it and I've got all of Christmas to recover."