George Russell plays down Mercedes upgrades: 'We're not expecting wonders'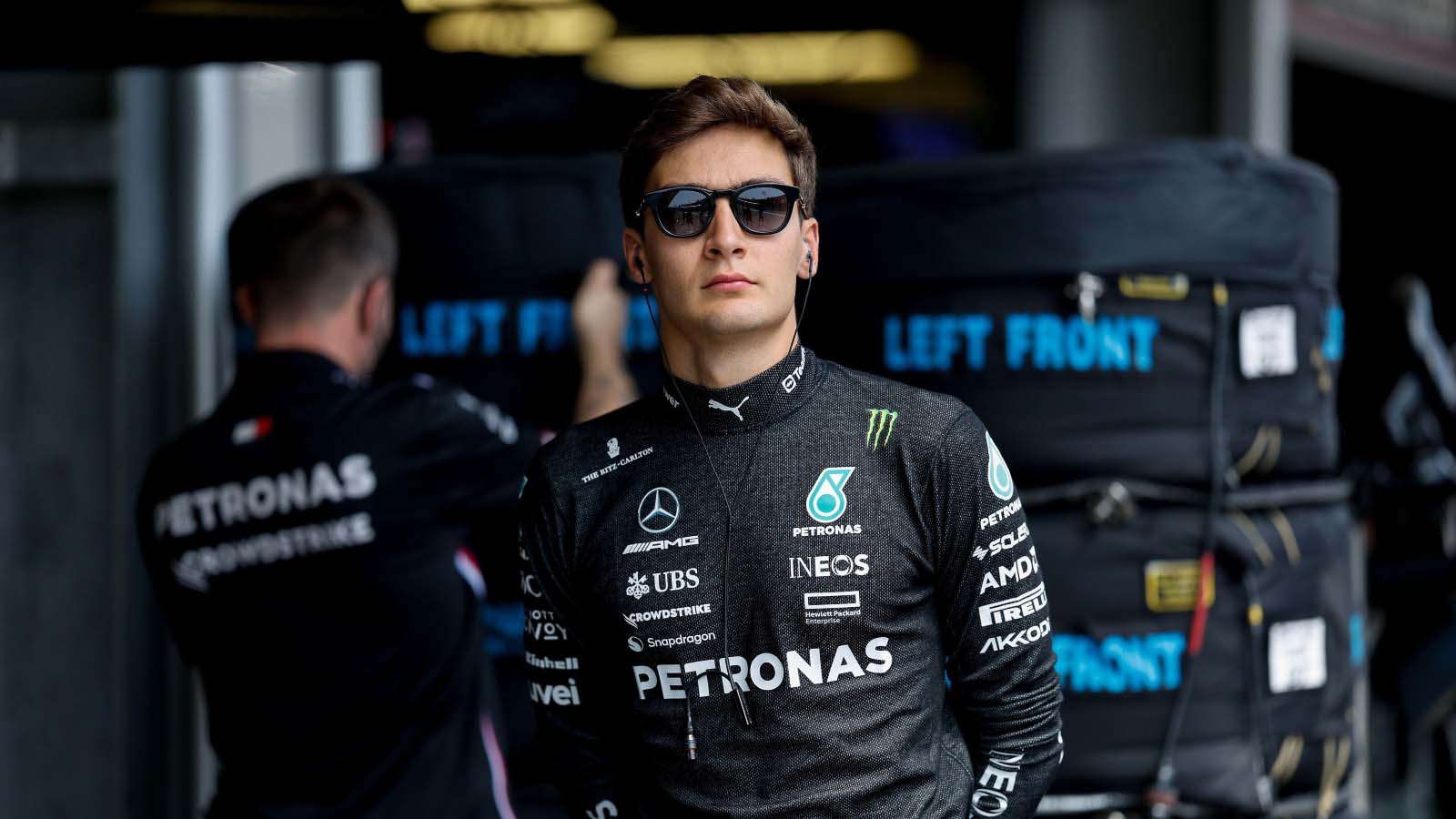 George Russell has warned Mercedes fans not to expect a huge gain in performance even if the car does have updated sidepods.
Russell and his team-mate Lewis Hamilton will take to the track on Friday for the first in the upgraded W14 which is expected to dramatically improve the team's performance.
After accepting that their concept was wrong, Mercedes went back to the drawing board and to a B-spec design of the car which would have been unveiled at Imola had the race not been cancelled due to flooding.
That instead means Mercedes will use the streets of Monte Carlo as a testing ground with the Monaco Grand Prix next on the F1 calendar. Pictures of the updated W14 first emerged on Wednesday evening and the most notable change were the sidepods with the Silver Arrows ditching the so-called 'zero-pods' and instead using a design more in line with their competitors.
Russell has warned though that the sidepods are not a "magic" fix to all of the team's problems.
"I hope I'm proved wrong, but the sidepods are not the magic [solution]," he told Sky Sports F1. "They tick a box to say there's no more question marks over the sidepods [but] the magic happens elsewhere.
"It'll be a step in the right direction. We know that Monaco is difficult. Ferrari in the last 10 years, they always exceed their base performance here in Monaco, they're always very strong.
PlanetF1.com recommends
Mercedes' new-look sidepods; inspiration, even convergence, but NO copying
Red Bull made moves to stop becoming afterthought in Aston-Honda deal
"Mercedes generally struggle a little bit more in Monaco. Even during the glory years, Monaco was a bit of a difficult circuit for us as a team as is Singapore, those types of tracks. We're not expecting wonders this weekend. We'll focus on this weekend before going to Barcelona with a new baseline."
With the Imola race being cancelled on the Wednesday, Mercedes would have had to work to remove the changes should they wish to not run them in Monaco, and while Russell did admit that was an option, he said the team would have "been kicking" themselves having performed well in Monaco knowing more could have been done.
"It probably would've been possible [to remove the upgrades] but from our side, I think if we had a strong weekend here with the old car and we were half a tenth away from pole, for example, we would be kicking ourselves knowing that we've got more performance on the table.
"So if you've got performance there, you've got to use it. I guess it shows the trust of the team they have in us as drivers but also I'm happy to know that the team are pushing it forward. Maybe we're sat here on Sunday night saying that was a stupid decision or maybe we will say we were right to be bold."