Russell: Mercedes now have 'foundation' for more performance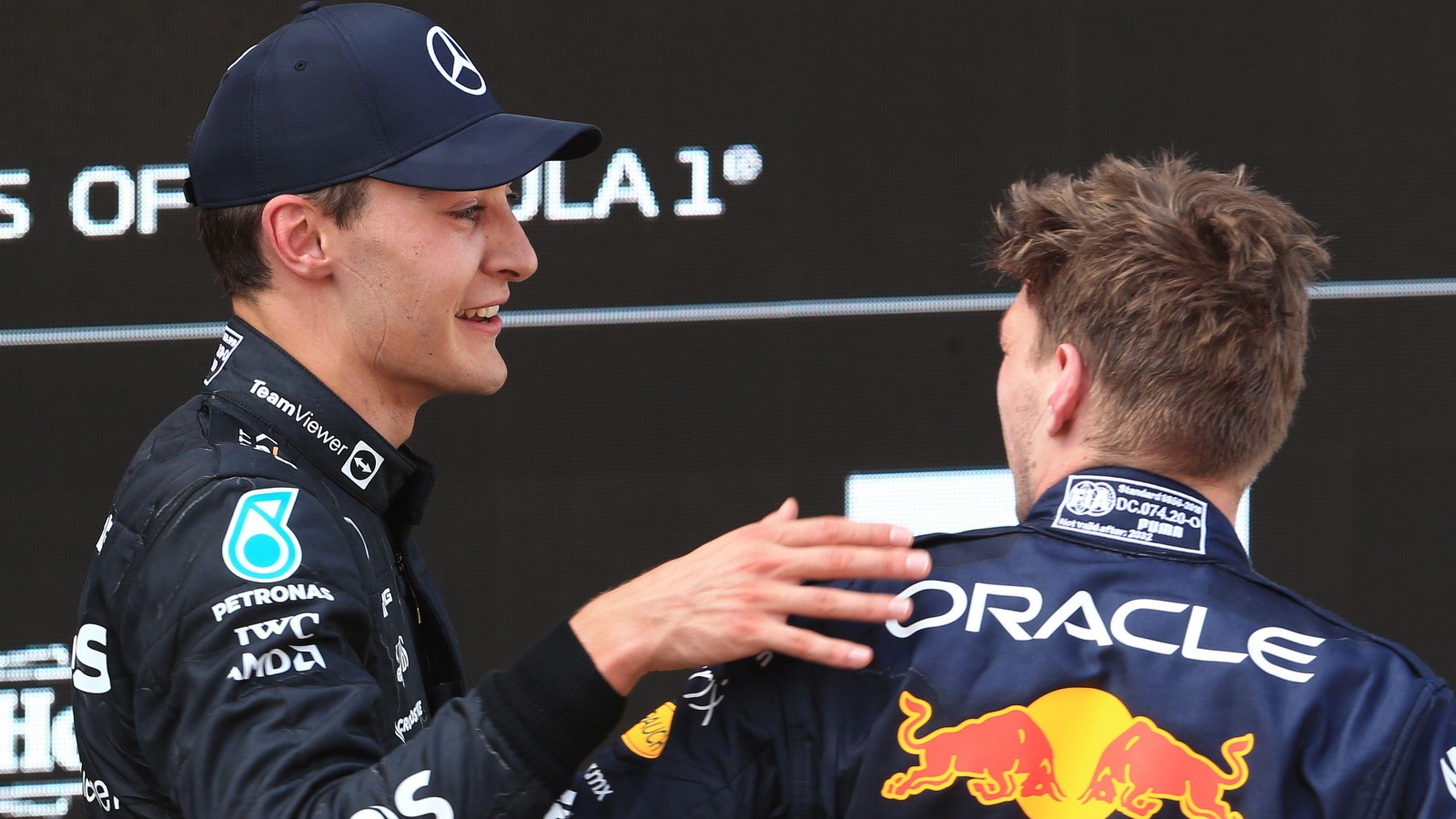 At the Spanish Grand Prix, George Russell believes that Mercedes finally created a "foundation" to build their W13 from.
Mercedes were yet to contend with leading duo Red Bull and Ferrari, but that changed in Barcelona, Russell at one stage leading the race as he fought to keep the Red Bulls at bay.
Ultimately the RB18 was simply too strong for the W13, but Russell nonetheless claimed P3, his second podium of the season.
Russell felt very satisfied with the result, one which he had to "truly fight" for, and importantly, believes that Mercedes have now reached a stage where they can really look to push on.
"Yeah, it was satisfying because we truly fought for it," he told Sky F1.
"I think we've now got a baseline to build upon and I think we've spent so long trying to find that true foundation of this car, and I think now we've found it and we can just keep finding performance.
"So you know we're not there just yet, but we're definitely in the mix and we can at least put up a fight with with the Red Bulls and Ferraris.
"And it goes to show all the hard work we have been doing back at Brixworth, back in Brackley, and over these past couple of weeks really tried turning this around. We've definitely turned the corner and I think we're on the right track."
🍾

Second podium of the year for @GeorgeRussell63 🙌 pic.twitter.com/c5fpxJkZ5e

— Mercedes-AMG PETRONAS F1 Team (@MercedesAMGF1) May 22, 2022
Russell's defence against Verstappen was aided by an intermittent DRS problem for the Dutchman, while Charles Leclerc retired while leading comfortably with a suspected power unit problem.
Russell expressed sympathy for both competitors, though felt his race showed why it is important to be in the right place to capatalise.
"I felt for Max to be honest, obviously DRS troubles," said Russell.
"But I felt like we didn't make it easy for him and put up a bit of a fight.
"Ultimately they had the pace on us today, sorry for Charles as well, but ultimately as we said before, you've got to be there at the end."
Russell noticed a bit of a reversal in Mercedes' strengths with the upgraded W13, with the high-speed corners and straights becoming a stronghold.
But he says the team are still in the process of understanding the car, so have plenty of data to look through before Monaco.
"We've generally been pretty fast and we're supposed to be in the corners, but this weekend with our slightly upgraded car, we seem to be quicker in the high speed corners and faster down the straights than we are in the slow speed corners," said Russell.
"So you know, we're still learning, this is a new car for us. I think this is going to be an important week for us to get on top of the data and understand how we can find more performance, but you know, for now just debrief and onto the next."