Russell preparing for most 'intense' season of his life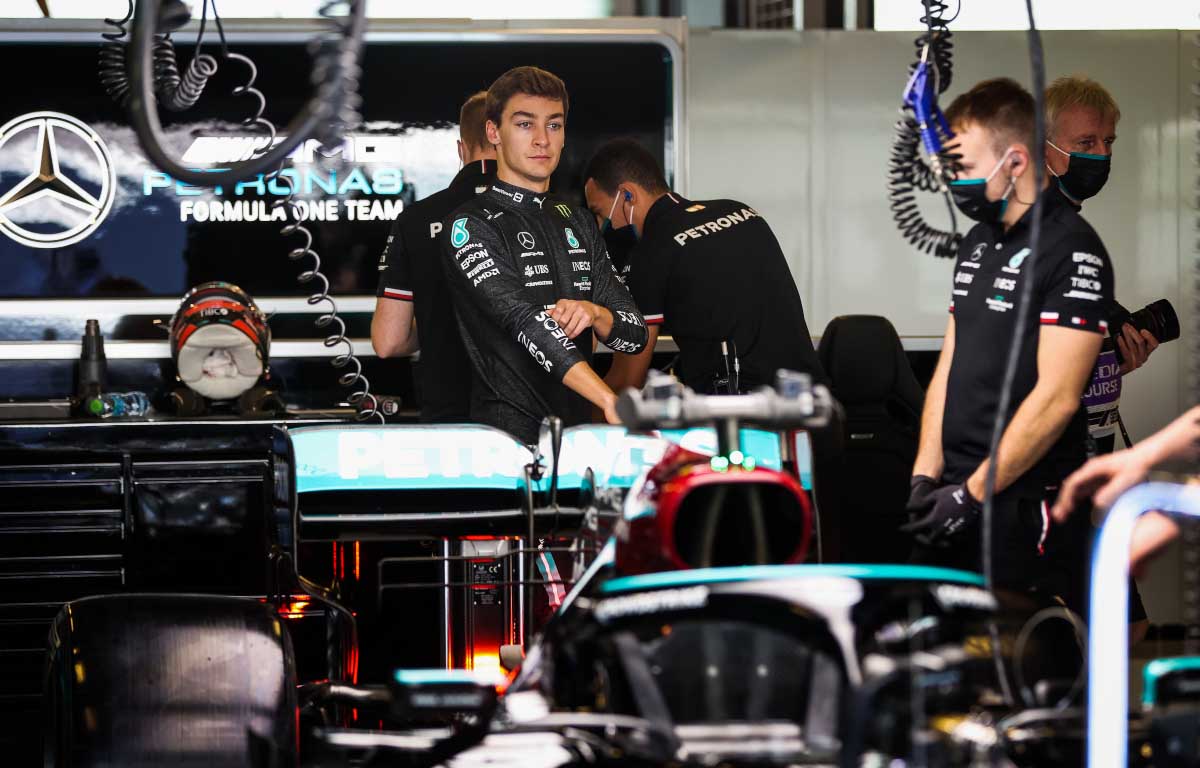 With the pressure of driving for a front-running team and extra sponsorship commitments, George Russell is expecting the "most intense" year of his life.
Russell was chosen over Valtteri Bottas to partner Lewis Hamilton in 2022, with the Mercedes junior having impressed in his three-year 'loan' with Williams in his first seasons in Formula 1.
Williams struggled with an uncompetitive car for the majority of Russell's time with the team, and the profile of Mercedes being a dominant force will inevitably bring more media attention with it.
With a lengthy list of sponsors to appease alongside his driving duties, the 23-year-old is already gearing himself up to be somewhat busier on and off track this season.
Exploring. ✌️ pic.twitter.com/sNnOz40bZs

— George Russell (@GeorgeRussell63) January 9, 2022
"I believe that is important because I think 2022 will be the most intense year of my life in terms of racing schedules, but also from an off-track and marketing side of things," Russell said, as quoted by Autosport.
"Going from Williams, where I have been pretty fortunate in a way not having to do so many marketing activities just because of the nature of the position we've been in, to Mercedes where we've got tons of sponsors and lots of commitments that drivers need to attend to.
"This will be also off the back of COVID, when for all the drivers and all the teams next year it is all going to ramp up – because the partners have missed out on 18 months' worth of activation."
Russell added that he plans on taking some down-time before winding up for a new chapter of his career, recovering from a long season and taking time away from the attention associated with his Mercedes move.
Having tested with Mercedes in Abu Dhabi, he has had a recent taste of working with his new team, but he said he aims to be on the pace from the off with the Silver Arrows.
"From a racing side and off-track side, it is going to be incredibly intense," he said. "So, January – take 10 days off, a nice holiday, reset – and then hit the ground running mid-to-end of January. Then put everything on the table and go for it."
Russell hinted that he expects a couple of surprises in the running order at the start of the season, and believes up to five teams could potentially challenge for the title.
PlanetF1 Verdict
Russell preparing for intense Mercedes season
George Russell is preparing for the most intense year of his life.