Russell wants 'less Mr Saturday, more Mr Sunday'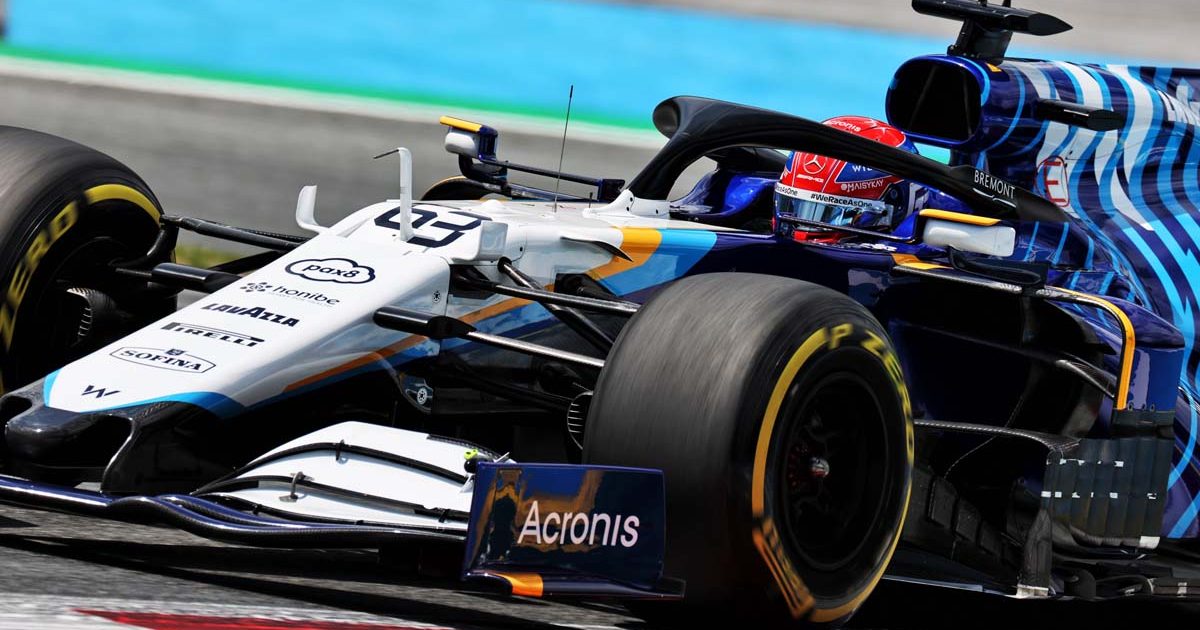 George Russell is looking to shake the tag of "Mr Saturday" for his qualifying performances, rather wanting to earn his first Williams points and become "Mr Sunday" instead.
The Briton is still yet to be out-qualified by a team-mate at Williams, but after the team's improved showing at the French Grand Prix, where he finished P12 on a level playing field with his competitors, he hopes to make the next step into the top 10 in Styria this weekend.
While he remains happy to out-pace his immediate rivals in qualifying, he seems to be frustrated with the mantle of being known for his Saturday performances, knowing that race days are what matter.
"We're trying to do less Mr Saturday and more Mr Sunday," said Russell after FP2 in Styria, via Formula1.com. "There's always a compromise, you're trying to find that balance.
"We feel like we've got the Saturday pretty much under control and we're putting all of our efforts into Sunday, really.
"Last week [in France] I qualified 14th, I was 18th by the end of the second lap and finished 12th, so we're recognising that you score your points on Sunday.
"Obviously, I still want to have a good day. I still want to get to Q2, but I want to capitalise on Sunday – that's the real focus.
"In this sport, you make your own luck and I don't want us or myself to rely on other people's failures for us to be there [in the points], I want to be there on merit and I want to score points on merit.
"We could have and should have done that in Imola this year, there's no reason why we can't do it again at some point. Let's see."
Friday vibes. 🇦🇹👌 pic.twitter.com/CPv1MINosu

— George Russell (@GeorgeRussell63) June 25, 2021
Show your support for Williams with their latest official merchandise collection
As for free practice on Friday, he appeared to be off the pace – but he attributes that to not pushing to the limits of his car in tricky early conditions with light rain in Spielberg.
Russell appears optimistic for the weekend, knowing there is more to come from his car.
"It was enjoyable to be honest, the car was feeling good, our high-fuel pace was really strong – stronger than normal," he said.
"I think that was the biggest positive from today. The low fuel was difficult, it was spitting at the start [of the session].
"I didn't really feel the need to push it too hard because you were risking unnecessarily. There are a lot of places where you have to use a lot of kerb, and when it's raining, you know the risk you're taking – and it's only FP2.
"There's definitely some lap time in the pocket there, it's exciting. So far, so good."
Follow all the action from the Styrian Grand Prix with the PlanetF1 live centre