Russell does not feel extra Mercedes pressure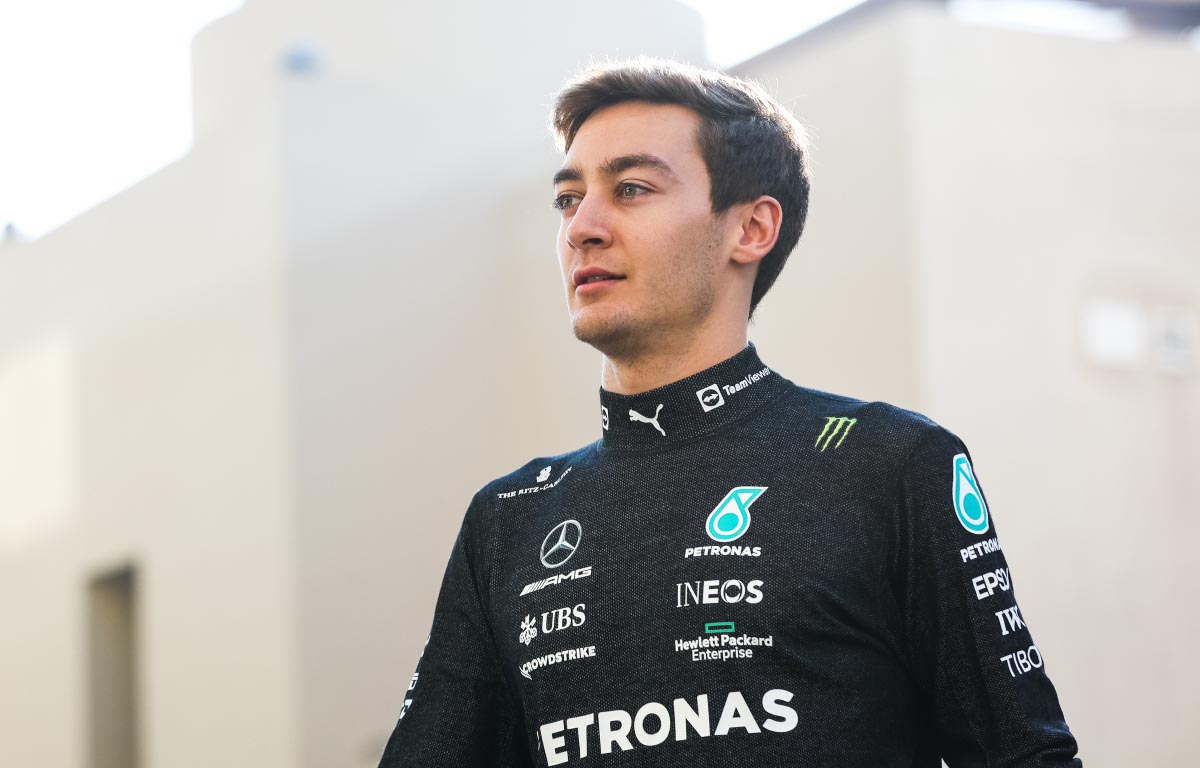 George Russell is feeling "absolutely fine" ahead of his first campaign as a Mercedes driver, saying he'll forget all about the pressure when he's in the car.
This year, after three seasons with Williams, Russell is making a leap from the very back of the grid to the very front.
The Brit will be racing for Mercedes, teaming up with Lewis Hamilton, at the team that has won the last eight Constructors' Championships and seven of the Drivers'.
With a bigger percentage of wins than any other team, Russell should find himself fighting for race wins and maybe even the World title.
With that though, comes added pressure.
But while the 23-year-old acknowledges that it is there, he is confident that when he is in the car, it won't affect him.
We've got a message from @GeorgeRussell63 for you! 📲😉#WeLivePerformance @MercedesAMG @MercedesAMGF1 pic.twitter.com/TXKq6DM41r

— Mercedes-AMG Motorsport (@amgmotorsport) January 20, 2022
"I feel absolutely fine," he told Autosprint.
"I do not deny that there may be some pressure around but when you wear the helmet, you forget about everything else."
Russell has already contested a grand prix as a Mercedes driver, filling in for Hamilton when the latter tested positive for Covid 19.
Competing in the 2020 Sakhir Grand Prix, Russell lined up second on the grid but it wasn't long before he was leading the race.
He was on course for a first grand prix win only for Mercedes to have a horrendous day in the pits, costing Russell vital positions.
His P9 on the day, coupled with the fastest lap of the race, at least meant he scored his first-ever F1 World Championship points.
"Obviously, I was lucky to have that first experience with Mercedes," he said.
"Is I lined up on the grid in the front row, it didn't even occur to me that I was heading towards the first corner with the possibility of fighting for the lead of the race, because when you lower your visor, your only thought is to be as fast as possible, attack those in front of you and defend yourself from those who follow you.
"Even when I found myself in front for me it just felt like a race like any other, I didn't feel any further pressure in the cockpit while I was driving, because I was there to do just that."
While Russell lost out on a first podium at the Sakhir race, he did go onto bag one last season, P2 for Williams at a wash-out Belgian Grand Prix.
Russell hopes to have same loyalty as Bottas
George Russell hopes that the loyalty Mercedes showed to Valtteri Bottas is also applied to himself.