George Russell adamant 'no reason why we should ever have a tractor on track'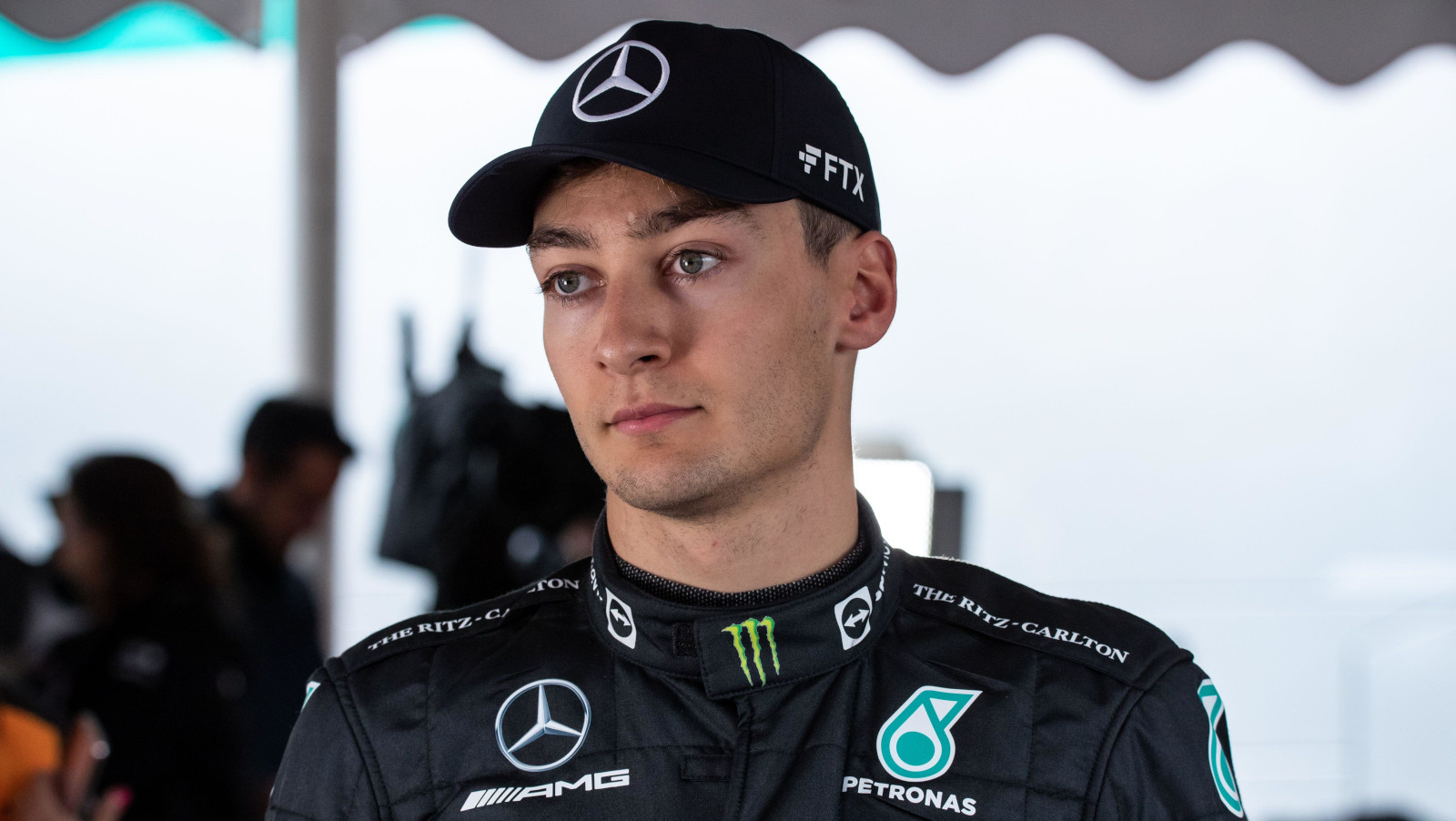 George Russell believes there's a simple solution to avoiding the unacceptable sight of a tractor on the track with cars passing by, saying "if you need a tractor on track, red flag" the grand prix.
The Formula 1 drivers were left furious on Sunday when a recovery vehicle was allowed onto the track to retrieve Carlos Sainz's crashed Ferrari.
The race was under Safety Car conditions at the time meaning it was within the rules, but given the pouring rain and the poor visibility, the drivers could barely see their own front wings never mind a tractor.
Many of them complained to their teams, baffled as to why a vehicle was on the track, while Pierre Gasly was furious as had he "been two metres to the left I would have been killed".
The incident also came just days after the drivers had spoken to the race directors and the FIA after a tractor was allowed onto the circuit at the Singapore Grand Prix just one week earlier.
"I think we spoke a little bit about it in the drivers' briefing this week," Russell told Motorsport.com. "Because there was a tractor on track in Singapore with [Yuki] Tsunoda's crash under a Safety Car, and it was at the point that people were transitioning to slicks.
"And we expressed our view that we don't ever want to see that happen. That was obviously last week.
"To come here one week later, given the circumstances and the history of course, is pretty disappointing.
"We're all going to of course speak to the FIA. In our view, it's pretty straightforward. No tractors on track. And if you need a tractor on track, red flag it."
Wow. Wow. Wow. #F1 #JapaneseGP https://t.co/IEiIPGXbm2

— PlanetF1 (@Planet_F1) October 9, 2022
The rules, though, do state that a recovery vehicle is allowed to be used under Safety Car conditions, the same happening at the Italian Grand Prix when Daniel Ricciardo broke down on the side of the track.
That, though, was in the dry on a bright sunny day.
Asked if he felt a tractor should only be sent out if it is dry, Russell replied: "I don't know. Definitely not in the wet. There it's 100 per cent.
"But I see no reason why we should ever have a tractor on track. And if there is ever, maybe we need a max speed limit.
"But in my opinion, it's not worth the risk. As we said before, these cars are sometimes harder to control under safety car conditions than when we're going fast.
"So we talk about safety, talk about going slow for safety. If anything, it's almost counter-intuitive."
Sunday's incident brought to mind Jules Bianchi's 2014 crash, the Marussia driver sliding off the track and hitting a recovery vehicle.
He suffered a diffuse axonal injury and died nine months later as a result of his injuries.
His father Philippe took to social media on Sunday, criticising F1 for showing "no respect for the life of the driver. No respect for Jules' memory."
Read More: Sebastian Vettel: Jules Bianchi's fatal accident isn't remembered enough