George Russell on the Norris and Albon success that was 'difficult to digest'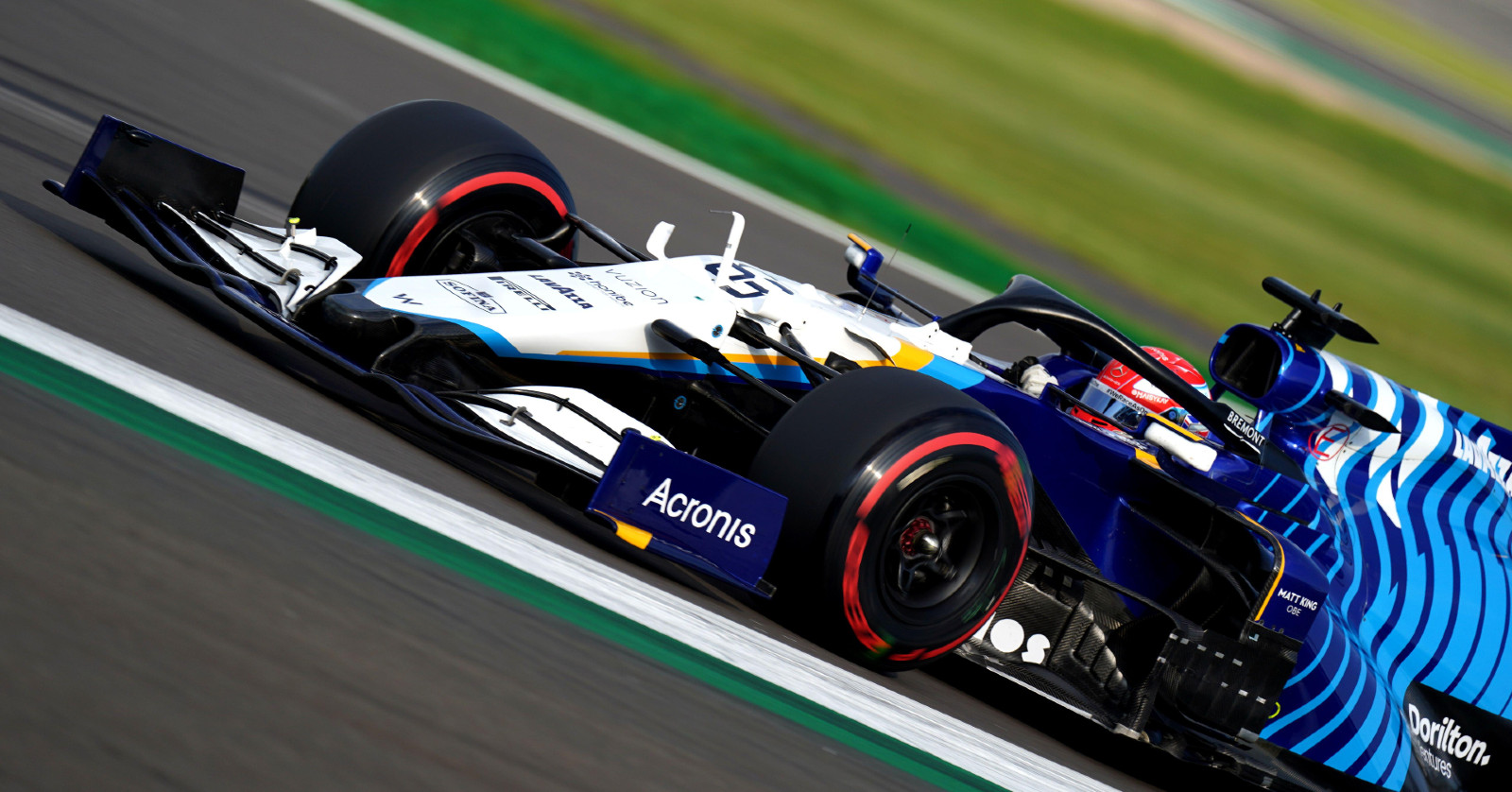 George Russell found it difficult at the back while his pals Alex Albon and Lando Norris fought for points and podiums, but knew his time would come.
The trio graduated to Formula 1 together after accounting for the top three positions in the 2018 Formula 2 standings, Russell taking the title ahead of Norris and Albon.
But while Norris found himself in the McLaren, and Albon the Toro Rosso, later promoted to Red Bull for the second half of the season, Russell was stuck in a Williams challenger that could not compete with the rest of the grid.
Understandably it was hard for Russell to watch Norris and Albon battle for regular points and podiums while he spent three years at Williams, the first two particularly difficult, though as a Mercedes driver he knew that wins were his ultimate goal as a part of that team.
Plus, he saw driving around at the back in 2019 as a chance to learn and make mistakes without many paying any attention.
"That was a really unique season for my first year in Formula 1, joining Williams, and a team that was on the brink of bankruptcy," he said on the High Performance Podcast.
"And it was a team of every single race weekend, it was racing to survive, it wasn't racing to perform, the team was racing to survive and the 800 people's jobs at stake.
"And there was no doubt, when I got to the first race in Australia, I'm here in Formula 1, almost one dream accomplished, and get out on track and we're four seconds off the pace, the car is falling apart, and we're being lapped two or three times. Kind of thinking to yourself 'is this the dream?'
"But I think I've always had quite a rational view to things and while seeing Alex and Red Bull scoring podiums, and being the man to a degree, and Lando equally, always in the points, and that was sort of difficult to digest because I've just come from Formula 2 where I beat them, I thought that, even though they're finishing in the points, and they're scoring podiums.
"I'm not here to score points or podiums. I'm here to win, and I want to win.
"And even though they were finishing ahead of me, we're all going through this journey together, learning. I was part of Mercedes and I felt like my time will come.
"So I think every time from a difficult situation, you've got to try and look at the positives from it. I was driving at the back of a grid, kind of under the radar.
"I was making a few mistakes that season, but not many people noticed because the spotlight wasn't on me, the spotlight was on the guys at the front. Equally, the spotlight was on Lando and Alex. And if ever they made a mistake, the whole world knew about it.
"So I saw this as an opportunity that I'm in Formula 1 going to 21 different countries, 21 different races, different circuits. This is my opportunity to learn and perhaps try things that for example, Alex and Lando didn't have the opportunity to because the spotlight was on every single weekend."
Russell earned his promotion to the Mercedes line-up for 2022, where he won the team's only race of the season at the Sao Paulo Grand Prix, his maiden Formula 1 victory.
Read next: Hamilton v Russell predicted to be '10 times worse' than Hamilton v Rosberg