Russell: 'Not correct' to be bringing drivers in for FP1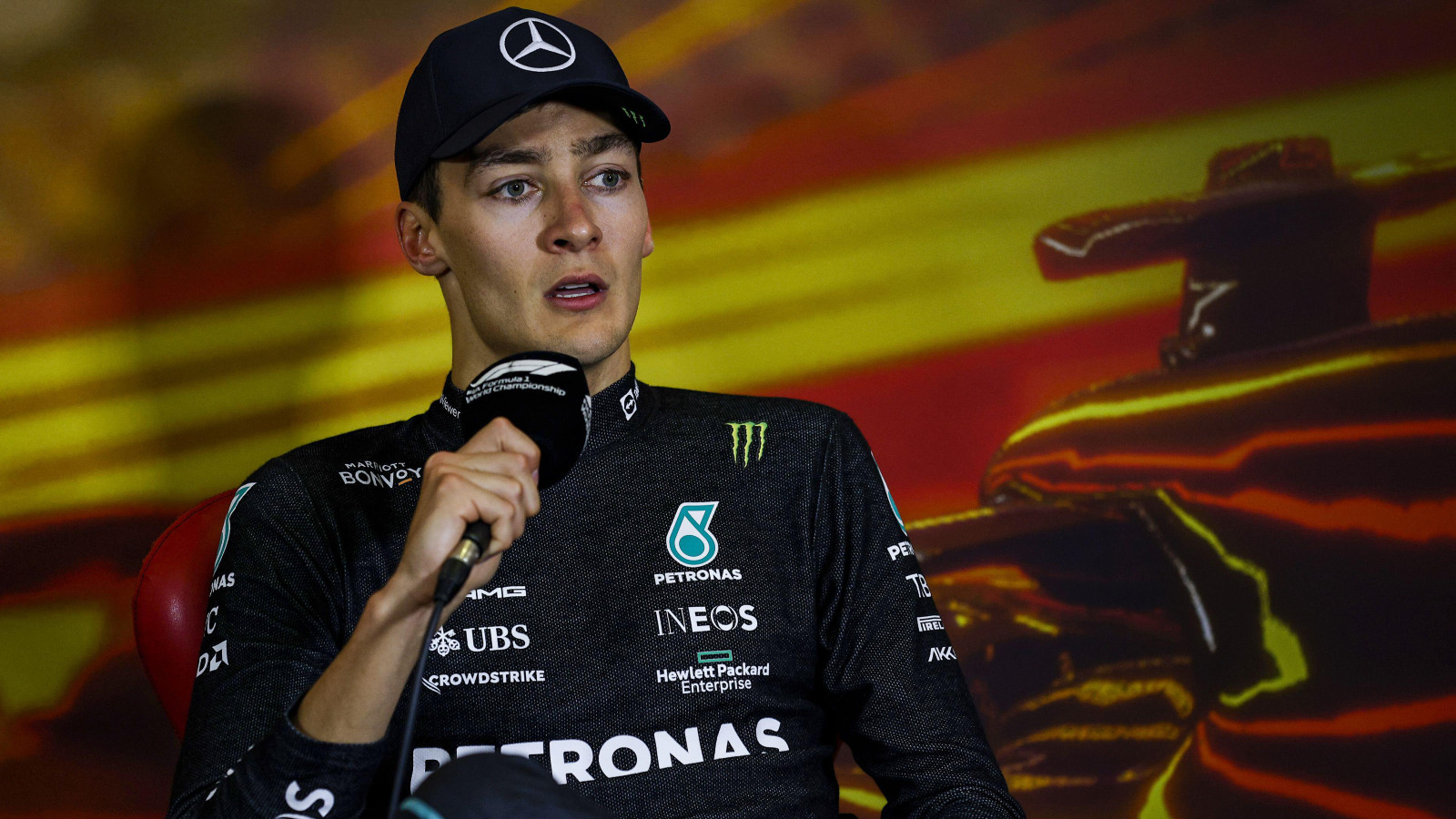 George Russell believes the rule forcing teams to run junior drivers for two practice sessions during the season is of little benefit for driver or team.
Russell has said it is slightly unfair that drivers are being put in a position where they could be judged on their talents based on short outings in first practice for a grand prix.
The British driver was speaking over the Spanish Grand Prix weekend when Red Bull fielded Juri Vips in place of Sergio Perez for FP1 on Friday, while Formula E champion Nyck de Vries was let loose in the Williams.
This happened because of a new rule for 2022 in which the FIA have decreed two FP1 sessions must be set aside by the teams to allow a junior driver (defined as a driver of two grands prix experience or less) to take part in the grand prix weekend. The same driver does not have to be put in for both sessions, which means it will not necessarily be Vips or De Vries who appear for those teams again later this season.
While the move is to allow junior drivers some seat time during an era in which there is virtually no current-car testing during the year, Russell believes it puts untoward pressure on the youngsters – he himself made two such practice appearances with Force India in 2017.
"I think, slightly counter-intuitively, I personally don't think it's correct to be getting drivers in for FP1 to showcase what they can do in front of the world in 60 minutes, in 10 laps in a car they have barely driven, and be judged off this," he told media in Spain.
"And this is speaking from my own experience of the number of FP1 sessions. You know the pressure will be immense – now we are putting even more pressure on these guys to go out there and try and prove them[selves]. They will always be judged on how they get on.
"But that's just the way the game is at the moment."
With De Vries part of the Mercedes squad as their F1 reserve alongside his role as Formula E factory driver, Russell said the Dutchman is always paying close attention to find ways to improve.
"Nyck's been very useful for me personally at the races," Russell said.
"He's always watching the on-board videos and looking at the data and telling me to look at this, that or the other if he notices anything. So having someone like Nyck, who is pretty on it – he's got his head screwed on and he knows what he's talking about – has been beneficial for us as a team."
Lewis Hamilton agreed with Russell's assessment of the pressure on the juniors, saying they should not be evaluated solely on their outing.
"You look sometimes further down the order that they just send a driver out on light fuel and it's not a lot of laps, maybe 20 or so laps, it's a lot of pressure," he said.
"It can be a fun opportunity but I don't think they should be judged on that, for sure. But Nyck, I don't think he'll be judged on it. I think it's more for him to get a good feel. Hopefully, his feeling can have a bigger impact on simulation tools, but he's an integral part of our team and works closely with us all in the background."
While Vips brought up the rear of the field in 20th for Red Bull at the end of the session, De Vries placed 18th and was a tenth quicker than regular Williams race driver Nicholas Latifi.
Williams' senior race engineer Dave Robson paid tribute to him for a job well done.
"He got on extremely well," said Robson. "His programme was the engineering programme Alex [Albon] would have done had he been in the car. He executed it really well. The way we set the tests up, his car was the baseline for the new components that were on Nicholas Latifi's car. He did exactly what we needed him to do."
Despite his good showing, Robson denied De Vries is the intended junior for the second practice session later in the year.
"No, not at the moment," he said. "So that was his opportunity in FP1, one of the two FP1 sessions we have to give up by regulation to a young driver. That was his one go."
Torquing Point: Mercedes show signs of life in Spain - Spanish GP Conclusion
Mercedes came to Spain with new upgrades, hoping to help sort the car out. And what we saw was a vastly improved team, one that might now be able to push on and capitalise on Red Bull and Ferrari's reliability issues.