Russell 'won't be studying Lewis' ahead of Merc debut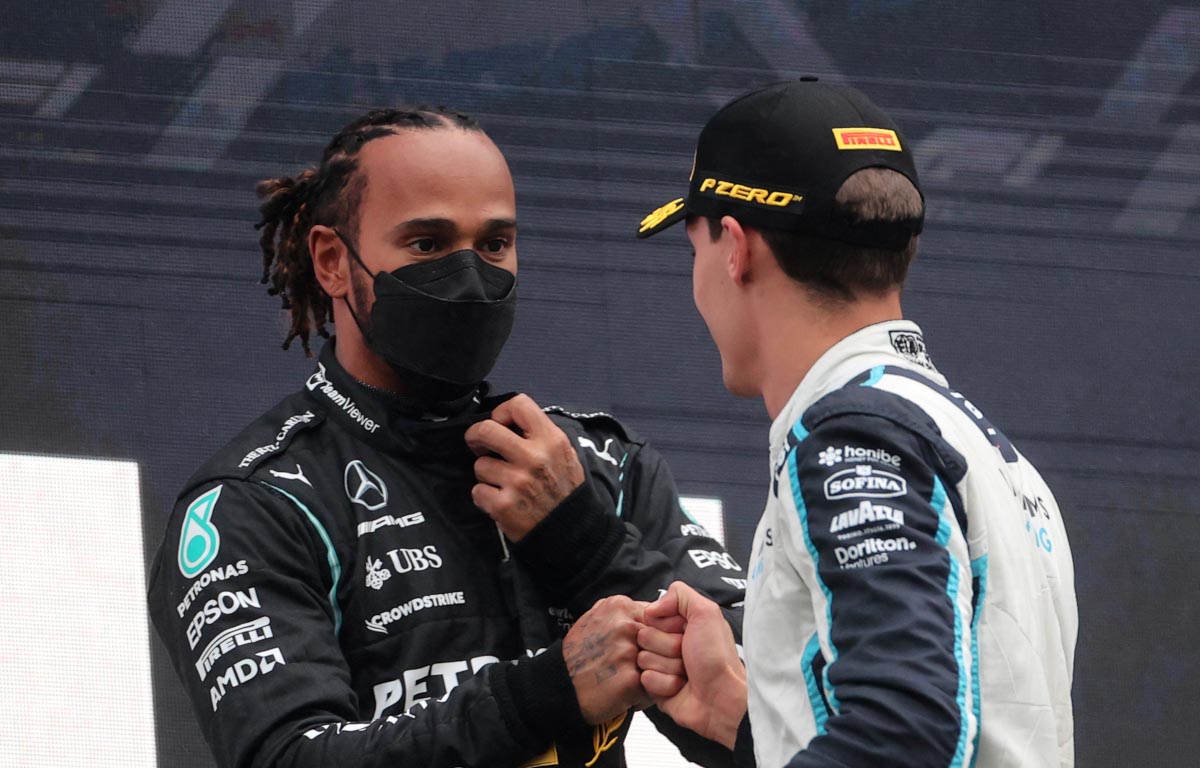 George Russell says that he won't be studying Lewis Hamilton ahead of their first season as Mercedes team-mates.
The pair will form an-all British line-up at the German team in 2022 with the former Williams man replacing Valtteri Bottas as the seven-time World Champion's team-mate.
Going up against the 36-year-old will be a formidable task for Russell, whose only team-mate in F1 thus far have been a past-his-best Robert Kubica and Nicholas Latifi.
Nevertheless, he doesn't feel the need to study Hamilton's driving as he feels one of his compatriot's main strengths is how adaptable he is.
"No, there won't be any studying of Lewis," Russell said as per GPFans.
"That's because the reason that makes him so great is because of his adapting to situations."
Sounds good doesn't it, Team. ❤️🙏 pic.twitter.com/3DsbCOTKFI

— Mercedes-AMG PETRONAS F1 Team (@MercedesAMGF1) January 14, 2022
Another reason he feels there wouldn't be too much point in doing so is because the car will completely different to the ones Hamilton has driven in the past given the widespread regulation changes that are coming into play.
"We've got a brand-new car. Nobody knows what the best way to drive that car [will be]," he added.
"I'm sure a Mercedes 2022 car will be different to a Mercedes 2021 car and compared to a Red Bull as well, and a Ferrari and a McLaren.
"They're all going to have their little quirks about them."
Given how impressive he was at Williams in his three years there, many are backing Russell to be more than a match for Hamilton in their first season together.
Dave Robson, his former team's head of performance, feels there is still room for improvement, but says the 23-year-old is already as good as Hamilton and Jenson Button, the two most recent British World Champions, in some areas.
"There is no doubt he still has more to learn because working at Mercedes is a different story than with us," Robson told Motorsport.com.
"But when it comes to his style and attitude, he's absolutely no less than those two [Hamilton and Button].
"His work ethic and the way he brings the team together, along with his skills and his confidence in making decisions, those are the real key factors."
PlanetF1 Verdict
Russell sees no point in studying Hamilton
George Russell says that he won't be studying Lewis Hamilton.