George Russell: Nyck de Vries' stand-in experience 'tougher than mine'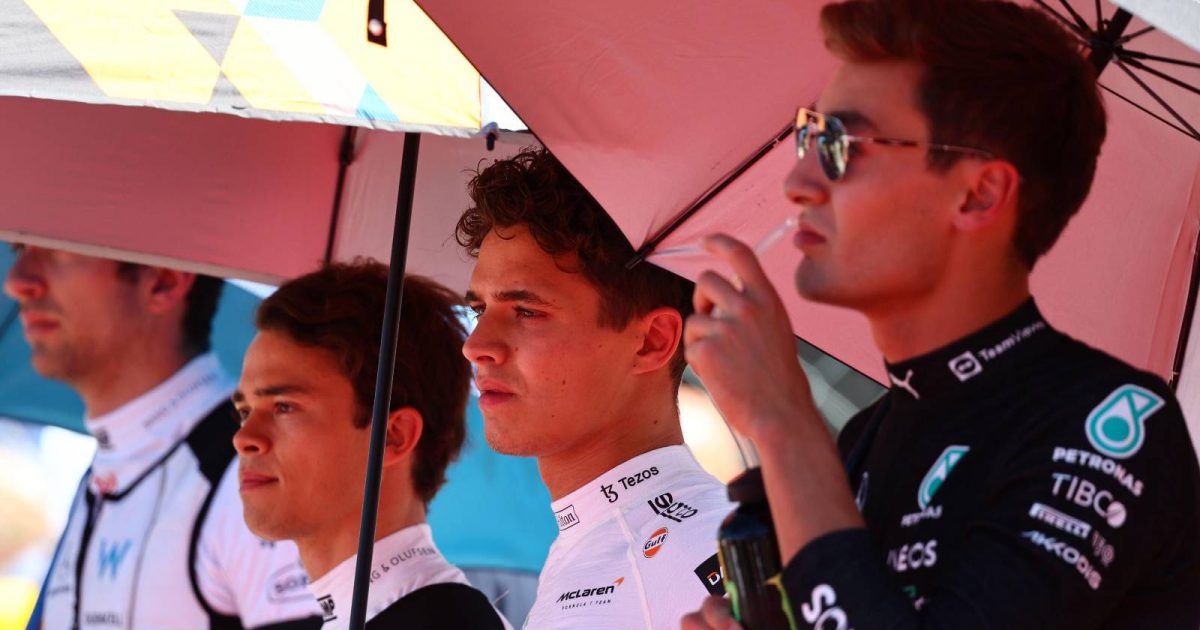 George Russell knows how it feels to be parachuted into a team at short notice – but says Nyck de Vries had it "tougher" at Monza than his experience.
For the 2020 Sakhir Grand Prix, Russell received a late-night phone call from Mercedes boss Toto Wolff telling him that as the team's reserve driver he was required to stand in for Lewis Hamilton, who had contracted Covid-19.
That was a couple of days before the race weekend and Russell, who was at the time competing for Williams, barely fitted into the Mercedes W11 cockpit due to his height – yet would probably have won the race but for a botched double stack pit-stop by the team and a subsequent puncture.
At the latest Italian Grand Prix, it was in some ways the opposite scenario as a Mercedes reserve driver got a late call-up to race for Williams – that being De Vries as a result of Alex Albon being taken unwell on the Saturday morning.
The Dutchman, who had participated in FP1 for Aston Martin, was sipping a cappuccino in the Mercedes motorhome and watching some feeder series coverage on TV when informed Albon had appendicitis and he was needed to take part in FP3 with only minutes' notice.
De Vries made such a good job of his substitute's appearance on his F1 race debut that he started eighth on the grid, two places ahead of Nicholas Latifi in the other Williams, and came home ninth in the grand prix – scoring two of the team's six points for the season.
Russell, of course now a full-time Mercedes driver, finished third – and at the subsequent post-race press conference was asked to compare what De Vries had encountered with his own recollections from Sakhir 2020.
The moment @nyckdevries' weekend took an unexpected turn 😅#WeAreWilliams #ItalianGP pic.twitter.com/ePGBCdcygO

— Williams Racing (@WilliamsRacing) September 15, 2022
"I think probably tougher for him, to be honest, than it was for me," said Russell, who, like De Vries, finished P9 to score his first F1 points on that stand-in appearance, only in his case on his 37th race start.
"I was obviously a full-time race driver then and equally as well for him, jumping from Aston Martin on Friday into a Williams…it's a different car, the seating position is different.
"I remember when I was doing testing with Mercedes and Force India at the time and driving F2, it took quite a few laps just to get used to the different feeling of how those cars reacted.
"As I said, there's not a lot more to say – to score points on your debut in a Williams, it's pretty spectacular no doubt."
Read more: Max Verstappen describes 'motivation speech' he gave to Nyck de Vries at Monza