George Russell blames two Mercedes 'overshots' as W14 problems continue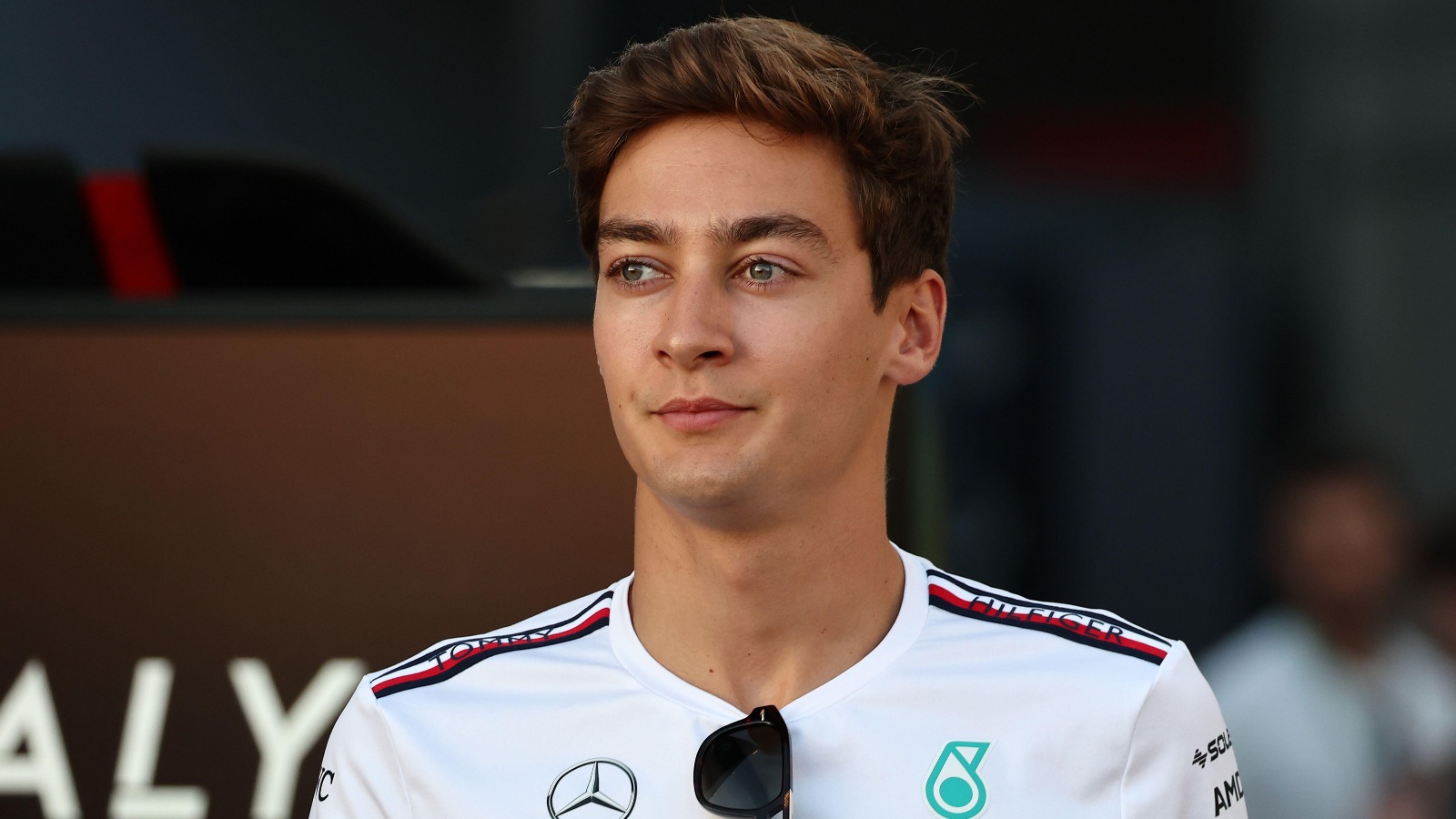 George Russell believes Mercedes have twice overshot their goal as their car troubles continue into 2023.
Any hope that the 2022 season was a one-off was quickly dashed following the race in Bahrain with the W14 severely lacking in performance in comparison to the Red Bull, Ferrari and even the Aston Martin.
Russell finished P7, aided by Charles Leclerc's retirement, while Lewis Hamilton briefly fought Fernando Alonso before finishing P5 behind Carlos Sainz.
Mercedes have promised some "radical" changes to the W14 with the sidepods suspected to be the main focus point but Russell has detailed just exactly what is wrong with the 2023 car.
"There's definitely a plan in place [to improve the car]," he told Sky Sports F1. "I think it's been clear where we went wrong over the winter.
"I think we probably overshot with the W13 in terms of the aggressiveness of the car and the bouncing that we faced, and then we probably overshot in the opposite direction with W14 and compromised too much performance with no bouncing and clearly the lap time isn't there.
"Of course it is a difficult pill to swallow for every single member of the team and this lack of performance is definitely not through a lack of trying or commitment from anybody, but yes, some big decisions have been made and we'll be jumping onto a slightly different path."
Hamilton on the other side of the garage has been more critical of the team with the seven-time World Champion saying the Silver Arrows did not take his advice over car design before stepping back and suggesting it was not "the best choice of words".
PlanetF1 recommends
Lewis Hamilton quizzed on Bahrain GP criticism and Mercedes exit talk
Red Bull bosses laugh off latest Mercedes rumours: 'That does not make sense'
Max Verstappen will miss media day in Jeddah after suffering stomach bug
Russell has not been quite as vocal and has maintained belief that the team will return to the top of the grid.
"I think, obviously a lot of thoughts, emotions, frustrations after Bahrain but I think very quickly, the team came together incredibly well. [Put the] emotions to the side and we'll go about the decision process in a very pragmatic way and try to think what we need to do to get the performance back as soon as possible."
When asked how easy it was to turn around, Russell said it was an "impossible question."
"We obviously don't know how much the other competitors are going to be improving during that time," the former Williams man said.
"We'd like to think we can find some performance sooner than later but when I say sooner than later, that's not this weekend or next weekend. It's definitely a few races down the line.
"Though we've got to be realistic we've got to understand where we are at the moment. It's definitely going to be tough for a number of races to come.
"Red Bull are really in a league of their own but we just need to focus on ourselves and once we're on the right track, maybe we find performance quicker than we expect."