New F1 cars failed Russell-Norris overtaking test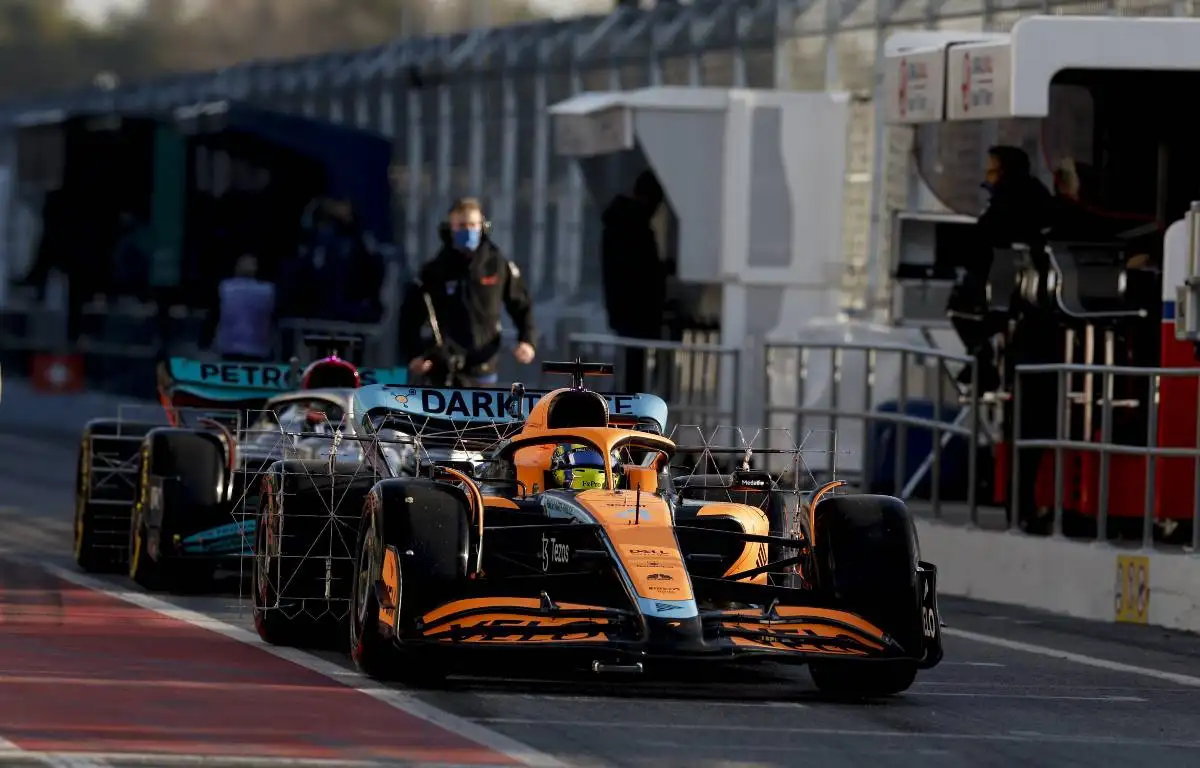 Although following seems easier in the new cars, George Russell and Lando Norris fear the same will not be true for overtaking.
The teams were presented with a new set of regulations for their 2022 challengers, with the aim being to allow them to follow more closely while losing less performance.
So far, various drivers have reported it is now easier to closely follow another car, Russell and Norris included, but the two Britons decided to put the overtaking aspect to the test at the Barcelona group shakedown.
Sadly, that is where they encountered an issue.
Norris decided to hold up Russell a bit and test out what it would be like for the driver behind to actually attempt the overtake.
But they found with these new cars the effect of the slipstream is weaker, so even though they can follow more closely they suspect completing the overtaking potentially may not be any easier.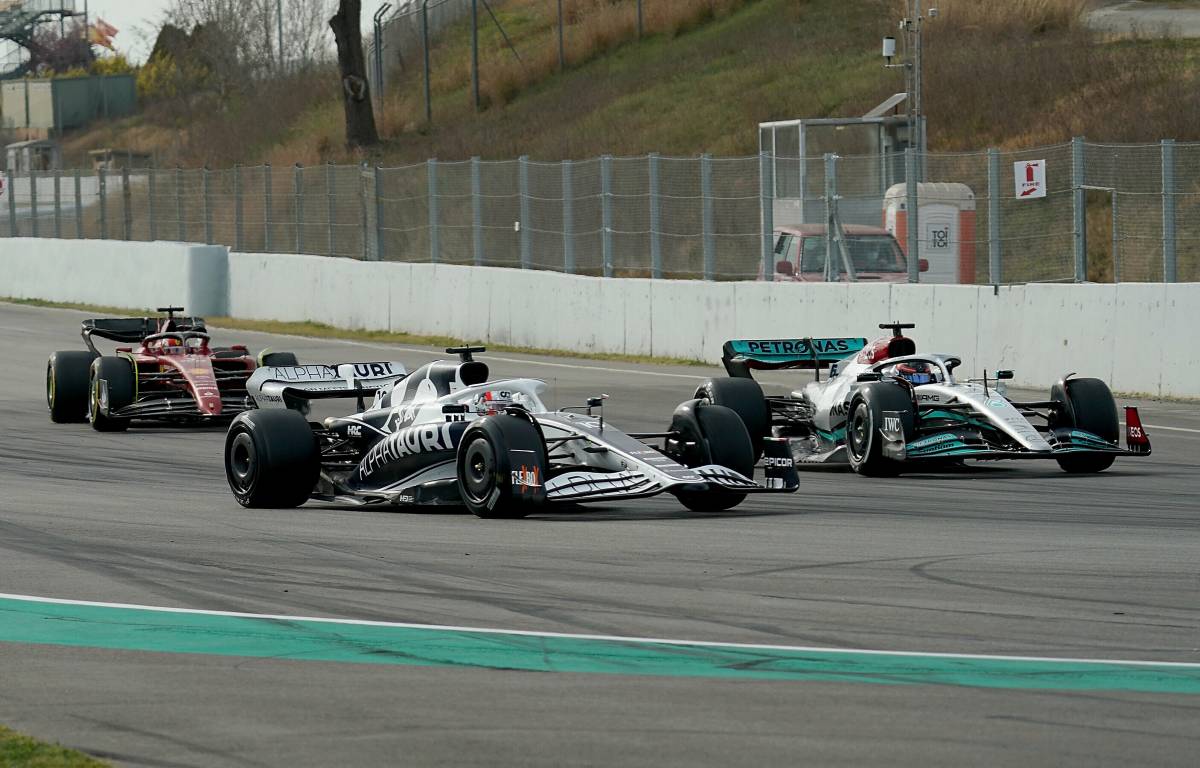 "I think following has been improved but the slipstream effect has been reduced quite substantially, so I don't really know," Russell told reporters when asked if the regulations are delivering on the aims so far.
"You obviously need that delta in the straights to overtake because you can only overtake at the end of a straight and into a corner.
"We can follow closer but from what we have seen, the slipstream effect is definitely less effective. We will have to wait and see.
"I got right up behind Lando, I was a car's length or two behind him and didn't catch the straight so that was slightly concerning. Let's see."
Norris giving his account, said: "Me and George had a perfect demonstration of it.
"I didn't want to let him past while he was on a quick lap, so I screwed him over and held him up a bit. That's what you do in testing.
"George said it correctly. Following in the corner is an improvement.
"How much exactly is hard to know because you are always on different fuel levels and tyres and maybe when there are three, four, five, six cars ahead then it could be quite different again.
"But with all this obviously comes the deficit of a slipstream effect and how much that will help us.
"We can follow closer but then the slipstream is worse, so a positive and a negative from it. We don't know which is the bigger effect at the minute, so we will have to see until the first race."
Sainz 'already felt differences' following other cars
Carlos Sainz says that he is already feeling the differences with the new 2022 cars.