Russell made 'lucky' call to stay out in Miami before SC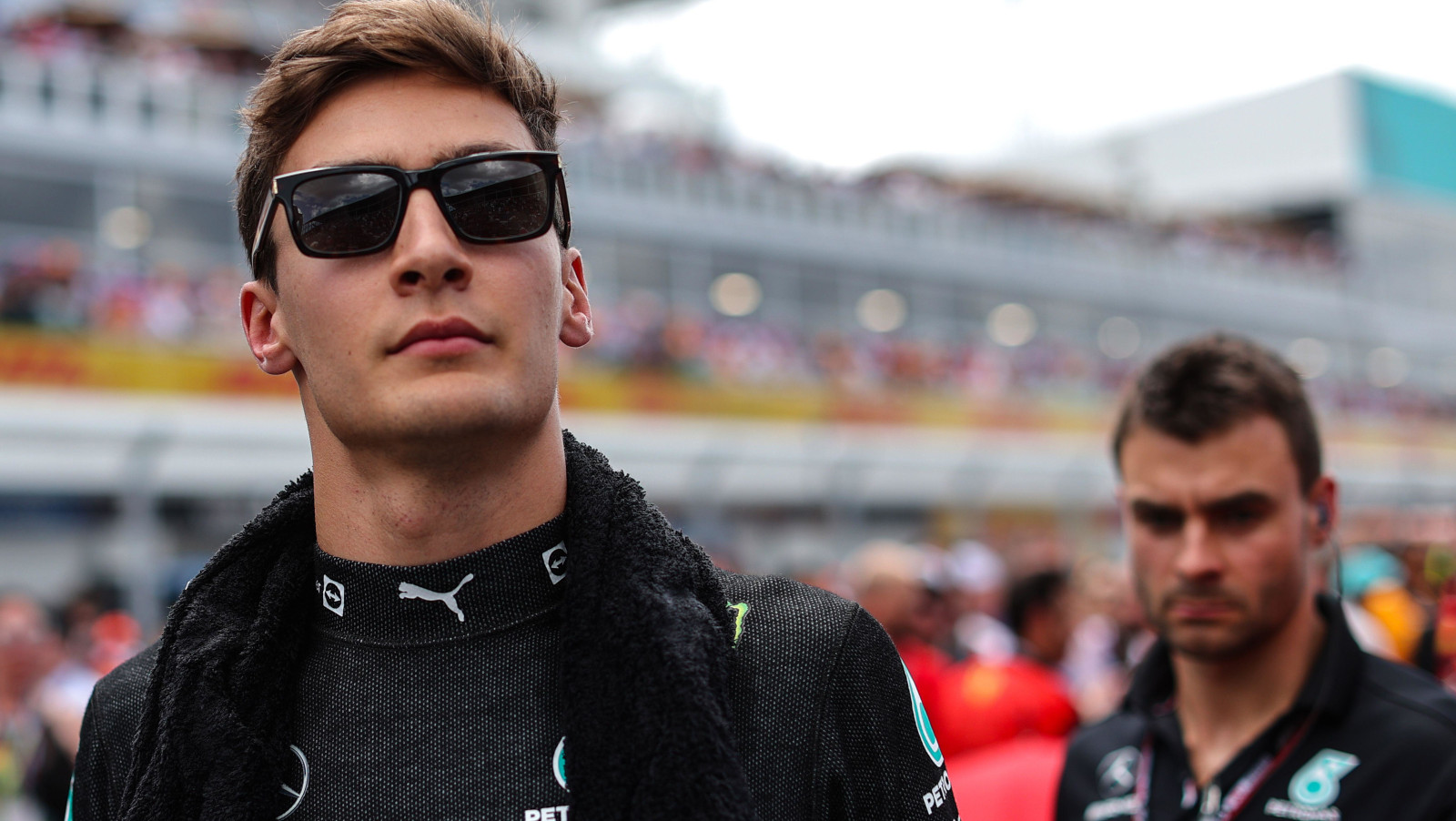 While Lewis Hamilton hit out at Mercedes for leaving it to him to choose his strategy in Miami, it seems George Russell took his into his own hands, securing P5.
Although Mercedes brought home another double points-haul at the Miami Grand Prix, most of the headlines after the race were about the cracks showing in Hamilton's relationship with the team.
The Briton was unhappy when his race engineer Pete Bonnington told him to make the call about whether or not to pit behind the Safety Car.
He made it clear that was not his job and later told the media: "That's what your job is, make the decision for me – you've got all the details, I don't.
"That's what you rely on the guys for but today they gave it to me and I don't understand it, but anyways."
Lewis Hamilton said he could not understand why Mercedes asked him to make a strategy call during the Miami Grand Prix.https://t.co/6vNR1d6l5B #F1 #MiamiGP pic.twitter.com/E0RE5f9Hla

— PlanetF1 (@Planet_F1) May 8, 2022
But while Hamilton, very different to yesteryear, was staying away from strategy calls, Motorsport.com reports that his team-mate Russell was open to making his own decisions.
According to the Spanish edition of the publication, he 'would not have been in the fight for fifth place if it were not for the suggestion he made to his team'.
Having started on the hard tyres, Russell ran a long first stint and, questioned about whether he wanted to pit, told Mercedes he "would say stay out", adding that he "would only [go in] ​​in the case of a Safety Car".
Russell got his wish, the Safety Car out on lap 41 as Lando Norris and Pierre Gasly collided.
Russell with his fresher mediums lined up P7 after the Safety Car before making short work of Hamilton and Valtteri Bottas to finish the race in fifth place.
He later explained: "You sound like a genius when things like that happen, but it's something when you're in a strategy like that, I think we were lucky.
"We had the seventh position covered, there was no point in going into the pits, the best thing was to stay out and wait for something like that, we had a bit of luck."
But as Mercedes motorsport boss Toto Wolff pointed out, it was easier for Russell to make a call as he had a gap that meant he could pit without losing a position, Hamilton could not.
"George had a window with no one behind him," said the team boss. "He was able to switch on a practically new medium and Lewis had to decide 'Do I keep the position on a hard or do I go on a soft?'.
"That would have also been tricky so that was probably a 50-50 decision and in the end, it didn't work out for him."
Russell, the only driver to finish every race this season inside the top five, is P4 in the Drivers' Championship with 59 points, 23 ahead of Hamilton.
George Russell 8.5 - Miami GP Driver Ratings
George Russell has continued his streak as the only driver to finish in the top five in every race so far this season, with another stellar drive in a seemingly improved Mercedes that saw him go from his starting position of 12th to finish in fifth at the Miami Grand Prix.