George Russell feels P2 in both championships possible for Mercedes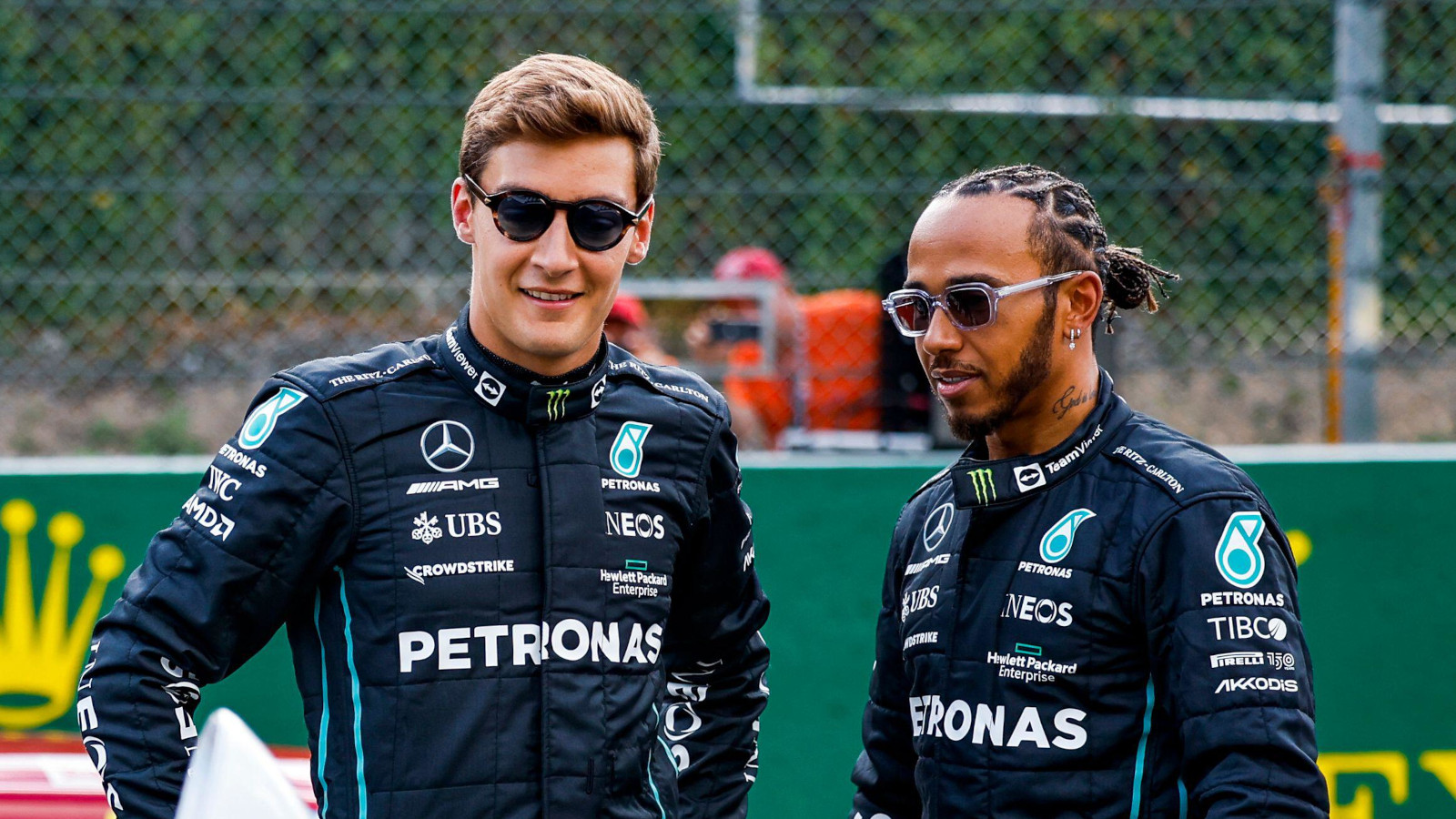 With more podiums than any other team in the last six races, George Russell feels second in both championships is "not far away" for Mercedes.
After their early-season porpoising problems, Russell and his team-mate Lewis Hamilton have strung together a run of six successive podium finishes of which the last two were doubles.
But while the team was also on the podium earlier in the campaign, many of those were fortuitous whereas their more recent ones, coupled with Russell's pole position in Hungary, are a clear sign that the team is moving forward.
So much so that Russell predicts P2 could be on the cards for Mercedes in both championships.

Russell is just 20 points off Charles Leclerc in the race for second, Hamilton a further 12 adrift while Mercedes trail Ferrari by 30 points in the Constructors' Championship.
But while P2 is by no means the goal for Mercedes, Russell acknowledges it is a step towards a 2023 title tilt.
"We are in a position now where we can probably fight for second in both championships," he told BBC Sport.
"Obviously we go in with the fighting spirit and we want to win every race and the championship but being realistic Red Bull and Max are doing an exceptional job and they are a long way ahead of everyone else.
"But I guess we want to be the highest points scoring team in the second half of the season. That has to be our target.
"Second in both championships is not far away. The learning we will do in the second half of the season will give us confidence for next year as well."
The Briton reiterated that he believes the technical directive regarding flexi-floors that comes to play at this weekend's Belgian Grand Prix will also be a huge boost for Mercedes.
The Brackley squad is convinced that both Red Bull and Ferrari have been colouring outside the lines, and that the TD will slow them down.
"It definitely changes nothing for us so it is not going to make us faster or slower," he said. "We don't know for sure what it's going to do to our competitors.
"It is not going to make anybody faster but it may slow some teams up slightly. There are no guarantees of that but let's see how it pans out."
Mercedes have also brought updates to Spa for the W13.
"We have a few things to put on the car that we are pretty confident should bring some performance but I expect a lot of the teams to be doing a similar sort of thing," Russell added.
"We are also going to be bringing more performance to the car in the coming races and I think we learned a lot in the last few races prior to the summer break.
"It has been really inspiring to see how this team has pulled together through the tough moments at the start of this year. And seeing how we have closed that gap, I think there is plenty more to come."