George Russell reveals the biggest pace surprise at the Belgian Grand Prix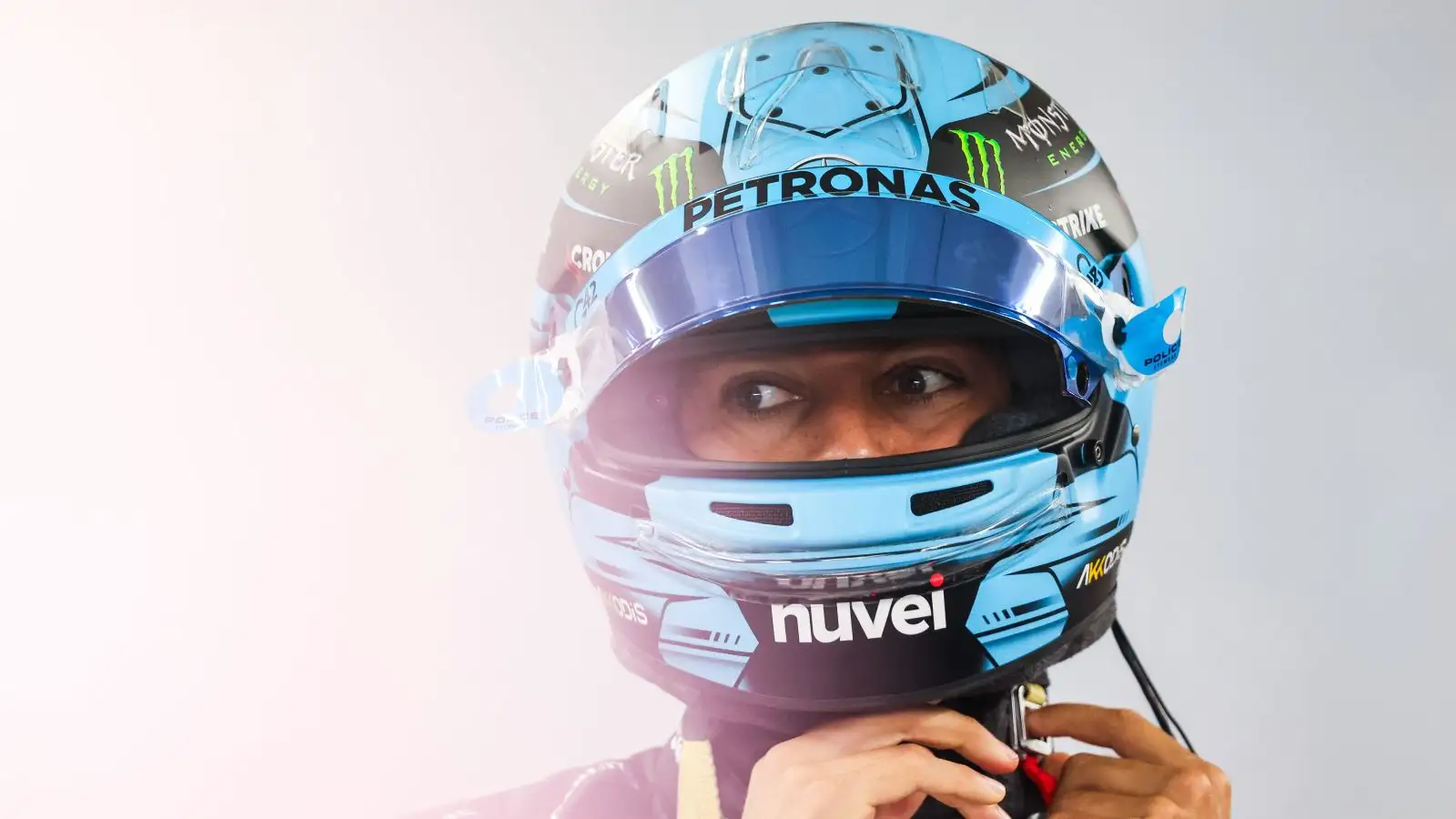 George Russell admitted the pace of Charles Leclerc in his Ferrari caught him off-guard during the Belgian Grand Prix this weekend.
Leclerc raced to a podium finish at Spa-Francorchamps behind the Red Bull duo of Max Verstappen and Sergio Perez on Sunday, after inheriting pole position following Verstappen's grid penalty for a new gearbox.
Russell's Mercedes team-mate Lewis Hamilton had been chasing Leclerc for the final podium place, but decided to abort his effort and pit towards the end of the race to earn an extra point for the fastest lap of the race.
Additional reporting by Thomas Maher
George Russell: Charles Leclerc and Ferrari the 'surprise' package at Spa
With the pace of Ferrari improving significantly compared to where they were in Budapest a week ago, the different challenges presented by Spa-Francorchamps appeared to play into the strengths of the SF-23.
With both Mercedes drivers reporting the return of the bouncing that has hindered their cars since the start of last year and McLaren continuing to show improvement, there was an argument that Mercedes could have had the fourth-fastest package at Spa this weekend.
But even still, the speed of the Ferrari was a shock for Russell.
"I think Charles was maybe the surprise for us, I don't think we anticipated them being so quick," Russell admitted to media including PlanetF1.com after the race.
"But as I said, we're in a good place in the teams' championship. That looks pretty secure for now."
Russell revealed that his drive overall took on a recovery element from the start, with McLaren's Oscar Piastri caught in contact with the sister Ferrari of Carlos Sainz at La Source.
On the hill down towards Eau Rouge, Russell was right behind Piastri as he began to slow, causing him and others to take avoiding action as the McLaren lost momentum and eventually had to retire.
PlanetF1.com recommends
F1 Driver of the Day: Who has won the award in F1 2023?
F1 penalty points: Lewis Hamilton dirties clean licence with Spa collision
While Russell moved out of the way, he revealed this caused him to lose several positions that cost him the potential chance to fight with team-mate Lewis Hamilton and Leclerc for a podium position.
"It was very unfortunate at the beginning when Oscar had his failure," Russell explained.
"I went to the left, sort of misjudged that that he couldn't turn, I got boxed in and lost four or five positions at the start.
"So that kind of dictated my race, if it wasn't for that we would have been P5, but I would like to think I would have been up there with Lewis and Charles fighting for the podium.
"It's just been a really challenging weekend. Glad it's over, a bit of a reset and go again."
Read next: Lewis Hamilton 'praying' for Mercedes changes as year-old problem returns