Russell: Too many penalties could stop hard racing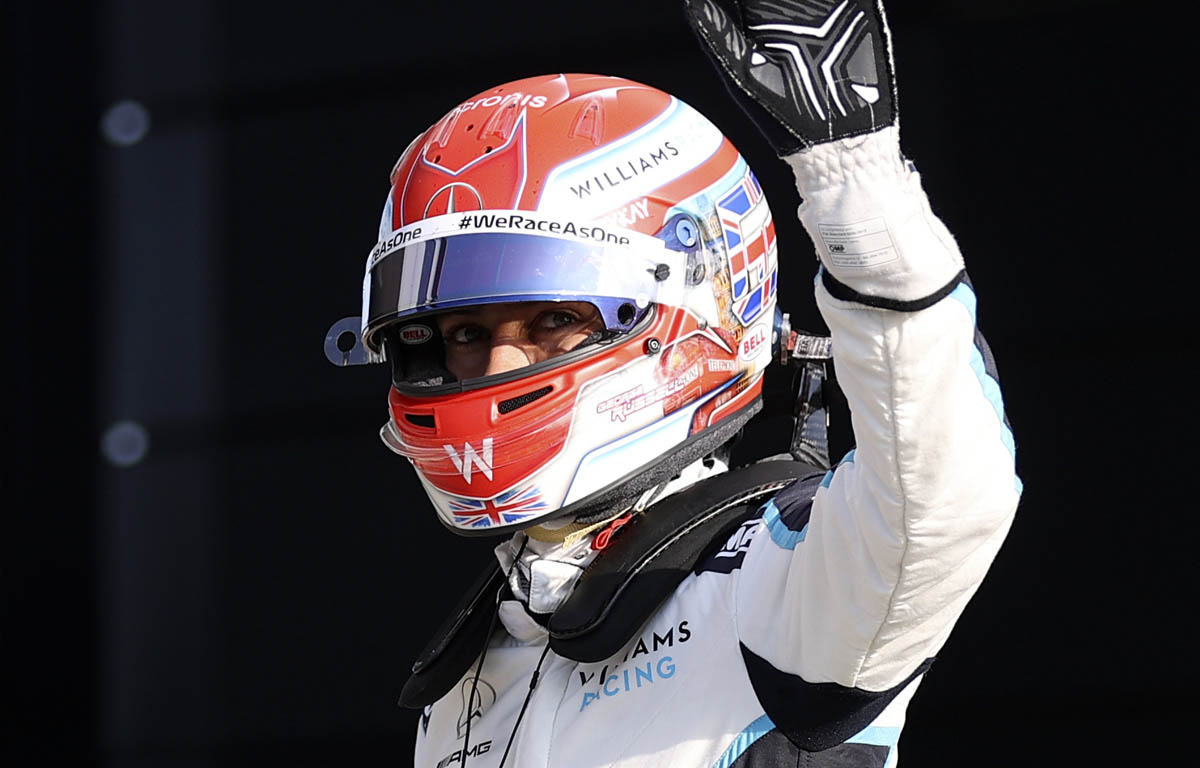 George Russell says if the FIA continue to give out too many penalties, it could discourage drivers from racing each other to their full capabilities.
The stewards have had several issues to deal with in both the Austrian and British Grands Prix, with penalties being issued up and down the field – not least for Russell, whose chance of points at Silverstone took a hit after being dropped three places for his collision with Carlos Sainz in sprint qualifying.
With the incident taking place in the thick of an unpredictable first lap, Russell had hoped for more leniency for his moment against the Ferrari – but race director Michael Masi had already stated that punishments would be applied in sprint qualifying in the same way as a normal race.
While he said the increased number of recent penalties may be coincidental, Russell feels that if the trend continues, it may make drivers adopt a more cautious approach to racing – which would ultimately take away from the racing spectacle.
"That's what we were arguing [the penalty]," he said when asked by Motorsport.com about his first-lap incident. "Rubbin's racing, as they say, I think it's always good for the fans and even for the drivers to have close, hard racing.
"So I think when there's so many penalties being dished out, it does change the views of the drivers slightly, how you approach it, and nobody wants to sit there and everybody be cautious, because it won't be entertaining for anyone.
"It's only in the last two events where penalties really ramped off. None of us want to see penalties dished out week in, week out.
"So yeah, we need to understand their views on this. It's always fine margins between whether it's a penalty or not. And maybe it's just a coincidence these last two races that there's been more than normal."
Back at it next week 🇭🇺 pic.twitter.com/Ed7cxasUPZ

— Williams Racing (@WilliamsRacing) July 25, 2021
Show your support for Williams with their latest official merchandise collection
On the clash with Sainz itself, Russell's Williams suffered a lock-up heading into Brooklands on the first lap of sprint qualifying, causing him to go too deep into the corner and tag the Ferrari.
Sainz was forced to take avoiding action and crossed the grass, dropping right down the pecking order as a result, which the Stewards saw as being Russell's fault.
"I thought [the penalty] was a little bit harsh," Russell said. "It was one of those first lap incidents really, lots going on. You know, I had a little small lock-up, there was nothing malicious.
"I wasn't trying to squeeze him or anything. And I think if it was any other corner, he'd have just carried on, potentially even in front of me. So we're told that the consequences of an action is never taken into consideration.
"But it felt like in this instance it was. But I respect the decision. At the end of the day they're the rule makers, so we've got to stand by their views."