Russell picks out four 'brutal moments' in F1 career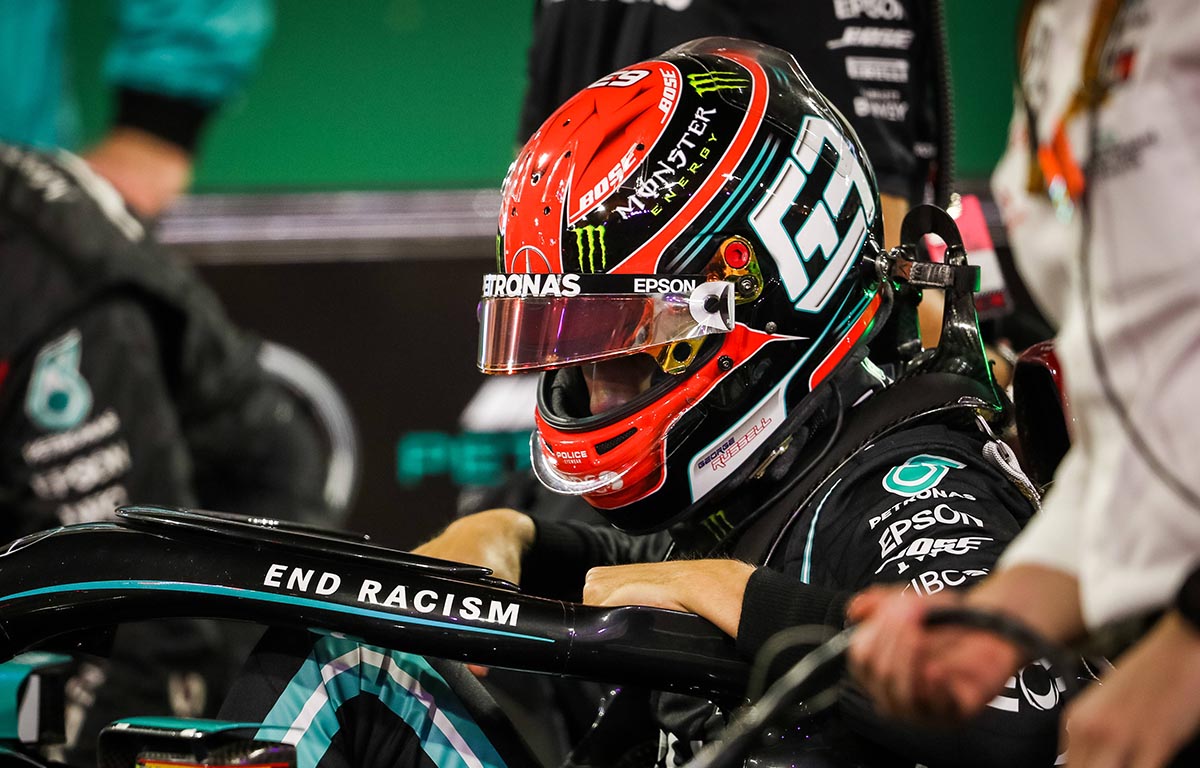 New Mercedes driver George Russell has reflected on four "brutal moments" that have tested him emotionally in his Formula 1 career.
Russell is about to embark on a very exciting new chapter after more than earning his stripes with one of Formula 1's back markers in the form of Williams.
He has showcased his obvious talent on plenty of occasions during that period, but the first three years of his career have not been without their low points, too.
First on Russell's list of doom is the 2020 Tuscan Grand Prix, where he finished agonisingly outside of the points from P9 to P11 after a late restart and earned the sympathy of Sebastian Vettel, who took P10 but said Russell "really deserved" to finish there instead.
The legendary Imola circuit has also not proven to be a happy hunting ground for Russell either. The 2020 edition saw him crash out of the points-paying places behind the Safety Car and, in 2021, he was involved in a high-speed and feisty collision with the driver he has now replaced at Mercedes in Valtteri Bottas.
Completing the list, of course, is the 2020 Sakhir Grand Prix when Russell stood in for Lewis Hamilton at very short notice after the seven-time World Champion tested positive for Covid-19.
In a performance which probably still clearly told Mercedes that Russell was more than ready to step up to the senior team, he still suffered from the agony of a pit-stop blunder and tyre puncture which eradicated all hope of what would have been a very well deserved first Formula 1 win on his Silver Arrows debut.
— Mercedes-AMG PETRONAS F1 Team (@MercedesAMGF1) January 6, 2022
"These are the four moments in my three years that stick out to me that were pretty brutal emotionally," Russell told Autosport.
"It was just learning how to deal with that. You often feel like you've let the whole side down if you make a mistake, and letting that not drain you [is vital] because ultimately if you want to win a championship you need to perform over 23 races.
"You might have a bad race at race one, but you need to bounce back from that.
"Or you might have a bad race mid-season – you can't let that affect the races following.
"So [you must] almost forget, move on and try to focus on the next race, because memories live short in Formula 1.
"I look back on Bahrain with no frustration or hard feelings. It's something that I guess has moulded me into a stronger driver."
Russell himself feels more than ready to take on the challenge at Mercedes, believing he spent one season too many with Williams.
PlanetF1 verdict
Russell picks out four brutal moments in F1 career
George Russell has picked out four brutal moments from his career.