Russell admits he got Monza sprint start 'wrong'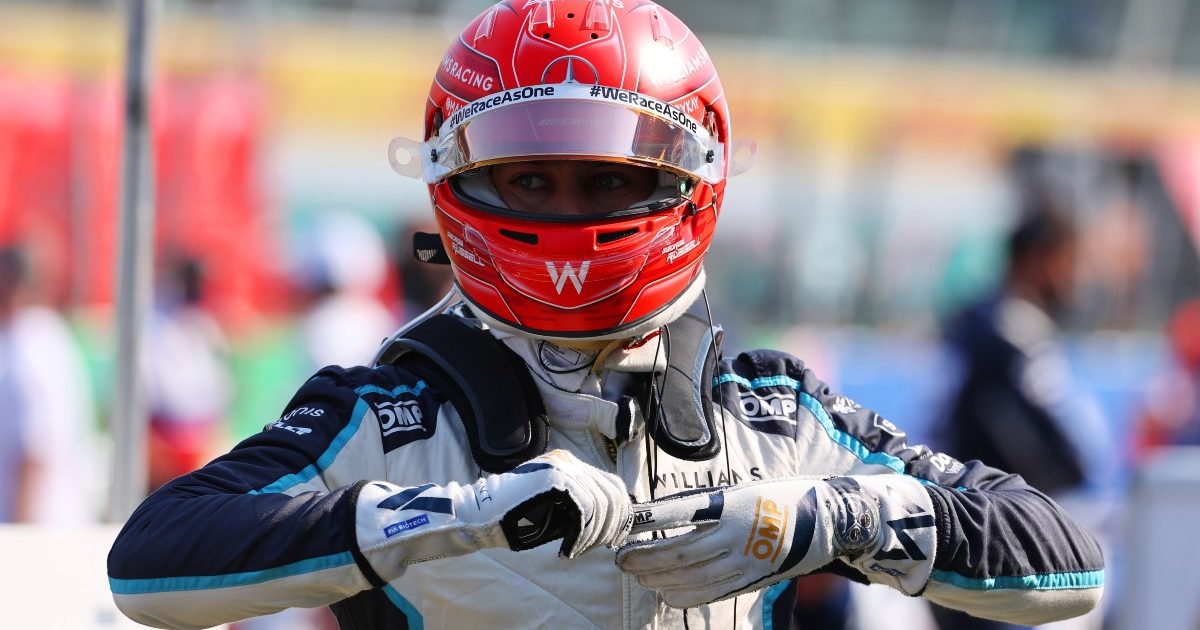 George Russell found sprint qualifying at Monza a frustrating experience, having been hampered by a bad start and front-wing damage.
The Williams driver lined up P15 for the second ever staging of sprint qualifying but lost out to team-mate Nicholas Latifi, leaving him still P15 as he crossed the line after 18 laps.
It was a sprint which became more difficult for Russell after a start he described as "poor", and by the time half of his front wing collapsed it became impossible for him to challenge any other cars.
"It was going all right, the pace felt good, then we had a problem with the front wing – on one side of the front wing it was completely collapsed," he told reporters.
"So I just had massive understeer, which was the first time all weekend. Unfortunately, it was so extreme I just couldn't really catch the cars ahead.
"A good recovery considering we just made a really poor start.
"It's difficult. We are so used to starting with 100 kilos of fuel in the car, now, when you have a third of that, you have to change your procedure quite a lot.
"I think I just got it wrong today."
Sprint qualifying can be treated as the opening stint of the Italian Grand Prix but due to the wing damage, Russell said his time on track will now be unrepresentative for Sunday's main race.
"It's a bit frustrating because this is a good sort of warm-up into tomorrow to understand what the car is doing. But because we had this problem with the front wing, the right-hand side just completely gone, it was totally unrepresentative," he said.
Everywhere we go, we're always grateful for your support 💙 pic.twitter.com/9LTSGCRVgA

— Williams Racing (@WilliamsRacing) September 11, 2021
F1 TV are offering PlanetF1 readers 10% off both monthly and annual subscriptions! In order to claim this fantastic discount, click the following link and use the promo code PLANETF10 at checkout!*
*The offer ends at midnight on September 12 and excludes Netherlands
Latifi said P14 was the best result he could have achieved, securing him P13 on the grid with sprint qualifying winner Valtteri Bottas dropping to the back due to an engine penalty.
He suspects it will be a difficult task though to hold on to that position during the race.
"I think it's probably the maximum we could have done today," Latifi reflected.
"Sitting behind Esteban [Ocon], and I think it was one of the Aston Martins, we just didn't have the pace to move any further forward than we did.
"I guess that's the good thing, we will get an extra place with Valtteri's penalty. I think it will be quite difficult to maintain that position if it's a straightforward race tomorrow.
"I think all weekend we just haven't had the pace to show for the first practice and even in qualifying. I was optimistic still coming into the race even though it's just a sprint. I think it will only get more tricky come the full-distance race."