Bouncing Russell suffering from chest and back pain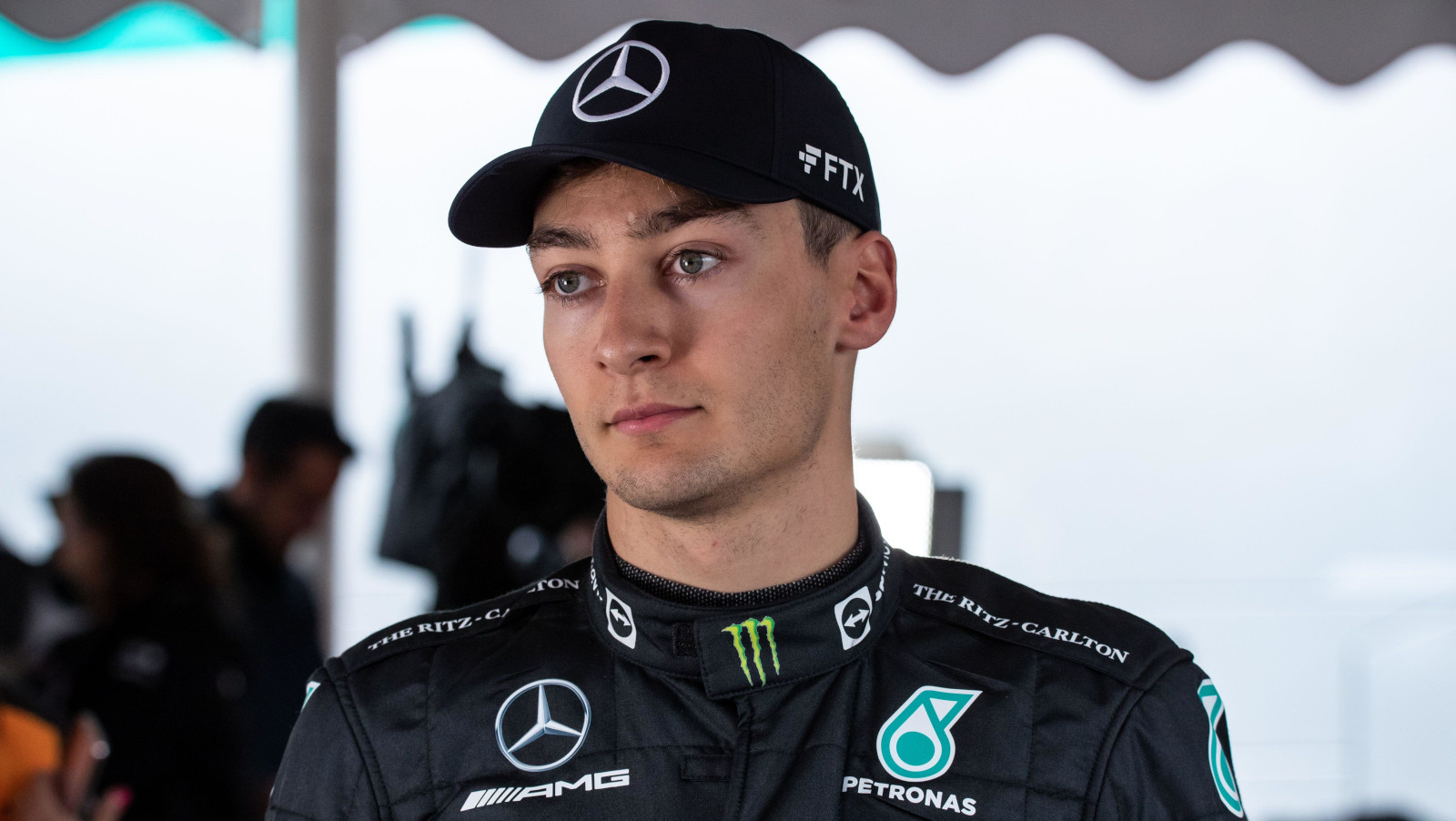 Bouncing his way to fourth place at Imola, George Russell says he has been suffering "back and chest pains from the severity of" Mercedes' porpoising.
While all the teams have been struggling with porpoising to some degree, Mercedes seems to have it the worst mainly because, unlike the likes of Ferrari, the W13 begins bouncing at a slower speed.
It is costing the team pace and performance as they are having to raise the ride-height in order to minimise the porpoising.
But even that, Russell says, isn't helping with the bouncing that was so intense at Imola that he was left with back and chest pain.
I couldn't help but mention the porpoising Mercedes team, the car looks naive, Lewis and Russell were out of Q3 today.

All image rights to @F1 and F1tv pic.twitter.com/57McwdelcI

— F1Moments (@F1Moments6) April 22, 2022
"When the car is in the right window and the tyres are in the right window, except for the bouncing, it feels really good to drive," Russell said as per The Race.
"But the bouncing really takes your breath away, it's the most extreme I've ever felt it.
"I really hope we find a solution, and I hope every team who is struggling with the bouncing finds a solution because it's not sustainable for the drivers to continue with this level.
"This is the first weekend where I've truly been struggling with my back, and almost like chest pains from the severity of the bouncing, but it's what we have to do to get the fastest lap times out of the car."
Despite his troubles, Russell was able to get more pace out of his Mercedes than his team-mate Lewis Hamilton at Sunday's Emilia Romagna Grand Prix.
The former Williams driver raced his way to fourth place to continue his 100 percent points-scoring record for the season while Hamilton was P13.
Mercedes motorsport boss Toto Wolff concedes porpoising is having a major impact on Mercedes' form.
"I think the fundamental issue which overshadows anything is our car is porpoising more than others," he said.
"And because of the bouncing, we are not able to run it where it should run. That has huge ramifications on the set-up, on the tyre grip etc.
"One is interlinked to the other, and I think if we were to get on top of the porpoising we would unlock much more in terms of performance on the car.
"If we don't get on top of that then there is a more conventional development path that we have not yet taken, and I want to give us the time to really properly make a decision."
Following Red Bull's 1-2 at Imola, Russell has dropped to P4 in the Drivers' Championship with Hamilton seventh.
Mercedes are down a position to third in the Constructors' standings, 47 points behind Ferrari.
Russell shines, Hamilton struggles at Imola
George Russell was able to get a good result on Sunday, while Lewis Hamilton continued to struggle with the Mercedes car.