Russell predicts 'fierce rivalry' between Max and Leclerc
George Russell believes a "fierce battle" between Max Verstappen and Charles Leclerc is ahead in the "coming 10 years".
Both drivers are seen as future stars of Formula 1, though in recent years their machinery has dictated different career paths.
Red Bull are now operating at their highest level in the turbo-hyrbid era, giving Verstappen a real shot at the 2021 Drivers' Championship, while Ferrari are battling back from a dismal 2020 campaign which saw them drop to the lower midfield.
Austria 2019 was a prime example of the epic duels that Verstappen and Leclerc deliver when they are in machinery of similar performance, and in the "coming 10 years" Russell, who is contention for a Mercedes promotion, believes Verstappen and Leclerc's battles will be "fierce".
"They're the two I suspect will be at the top in the future," Russell told RaceFans.net.
"Max in this past year and a half, two years, has really come into another level, to be honest. I think that has been a factor of firstly being an incredible driver, but being in the same team, just that consistency is something that just naturally comes along.
"Charles is only in his third season now with Ferrari, I still think it takes a bit of time for all of these small updates to be directed in a way that will suit you personally as a driver. But they're both absolutely incredible drivers and they're going to be able top of this for the coming 10 years.
"[It will be] a fierce rivalry. So I look forward to that challenge whether that's fighting against them in different cars or whether that's fighting against each other as team mates."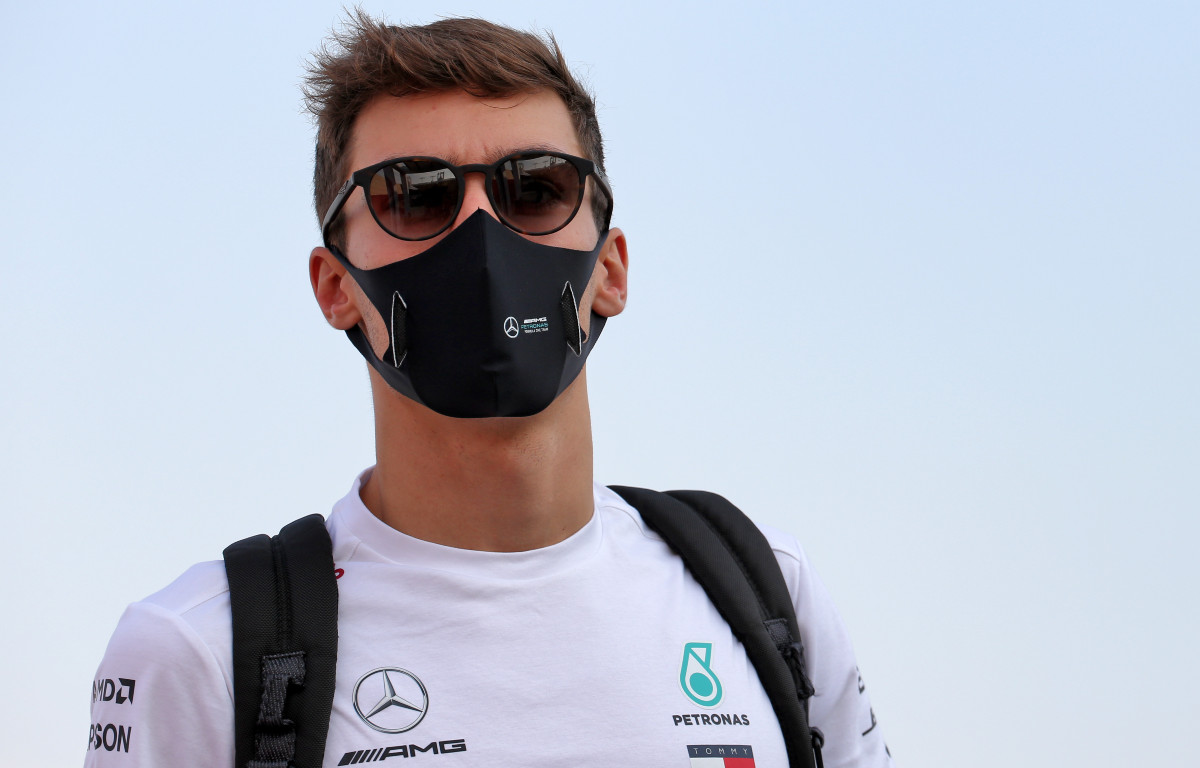 Check out all the latest Mercedes merchandise via the official Formula 1 store
Russell is currently in the final season of his three-year deal with Williams, and a Mercedes seat for 2022 is the goal.
And while not directly stating his expectations on whether that opportunity will arrive, he did say that Mercedes have always had his back and delivered on past promises.
"Mercedes have always put their faith in me and everything's been on course," he explained.
"They signed me in 2016, put me in GP3 and the goal was to win it. Then it was F2, goal was to win it and you'll be in F1. And the deal at the time was a three-year deal. We're in our third season now.
"What will happen for next year? Time will only tell, but they've had my back and faith in me since day one and I continue to have my faith in them, that they'll give me the best opportunity for me to succeed in the future."
Follow us on Twitter @Planet_F1, like our Facebook page and join us on Instagram!