Russell: Mercedes promotion timing was perfect
George Russell now believes his promotion to a Mercedes race seat actually came at exactly the right time.
Russell has been competing in Formula 1 since 2019, spending the first three seasons of his career with Williams, backed by Mercedes as a part of their junior programme.
Despite rarely having the machinery to fight at the business end of the midfield Russell regularly impressed, collecting 16 points in 2021, a season that included two top-three qualifying displays, with his P2 on the grid in Belgium becoming a first podium finish after the race proved to be a washout.
His displays were enough to convince Mercedes he was ready to join their 2022 line-up, in which he will partner seven-time former World Champion Lewis Hamilton.
Previously, Russell stated he had perhaps spent one season too many at Williams. But on reflection, now he thinks 2022 is the perfect starting point to his Mercedes stint since sweeping new regulations have come into play.
"I wanted to get a seat at Mercedes as soon as possible, but in retrospect I have to say the timing is perfect," he is quoted as having said by Motorsport-Total.com.
"A change doesn't have to be negative. Of course, you always want to have consistency over the years, but I think this year is the best possible year to change teams because everyone starts from scratch."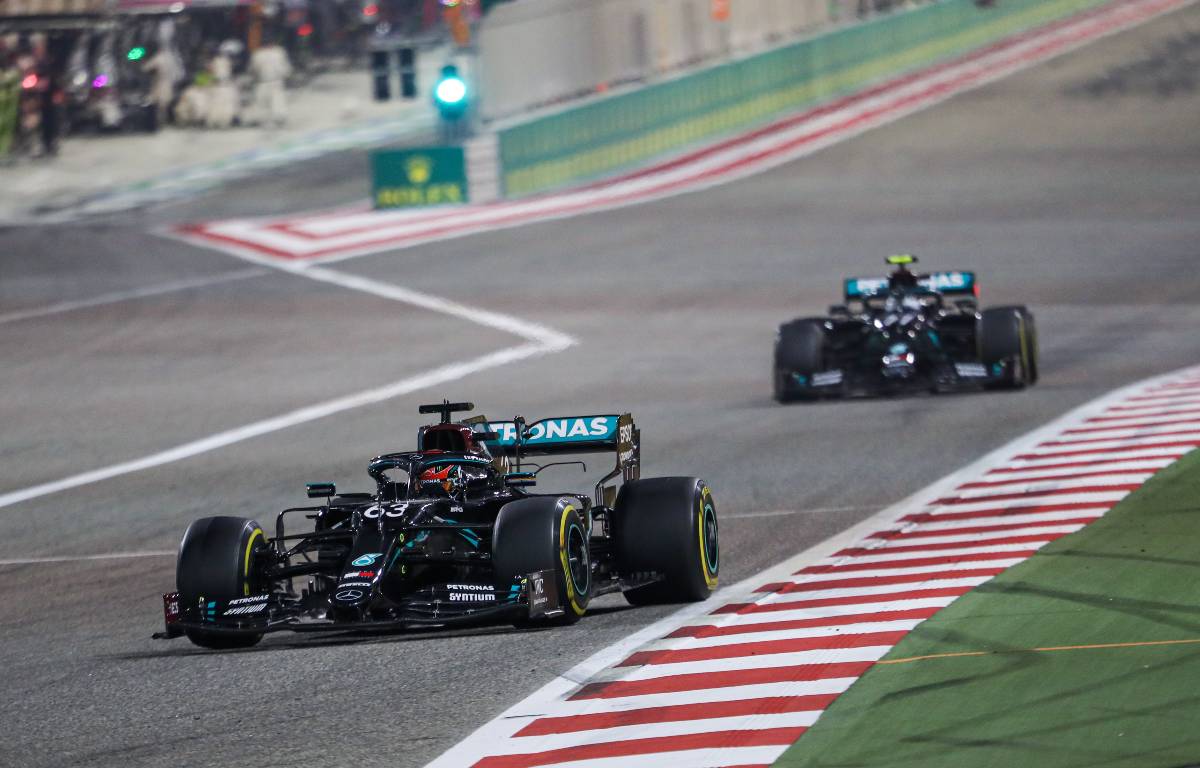 Of course, it is not like Russell is new to the Mercedes set-up anyway.
Over the years, he has had several testing opportunities with the team, while at the 2020 Sakhir Grand Prix he replaced the ill Hamilton, qualifying P2 and looking a strong bet for a win before a Mercedes blunder in the pits and later a puncture.
"It doesn't feel like a transition phase but rather like I've been here for years. I feel at home here," Russell explained.
"Just recently, I realised I've driven a Mercedes every year since 2017!"
Drawing inspiration from Mercedes' 2021 Constructors' title-winning campaign, when the Silver Arrows started on the back foot against Red Bull, Russell said the 2022 campaign will again be about developing well throughout the record 23-race season rather than starting on top.
"Max [Verstappen] and Red Bull were clearly superior and faster to Lewis and Mercedes," said Russell of the opening stages of the 2021 season.
"Everyone thought the World Championship [for Verstappen and Red Bull] was a formality. But Mercedes managed to turn the tables and at the end of the season they had the faster package.
"I don't think it's important to get off to a quick start because the bottom line is the World Championship will be won over 23 races."
It will be a similar process for the drivers too, who need to adapt to the much-changed machinery at their disposal.
"We need to get to know the new 18-inch tyres, understand the new ground-effect cars and how these things interact with each other," said Russell.
"There are certainly some interesting thought patterns when we go to Bahrain for the first race and things will change very quickly."
Mercedes and Red Bull could 'fall flat on their faces'
Ross Brawn believes that Mercedes and Red Bull could fall flat on their faces this season after an intense battle in 2021