'Mercedes pressure has brought out a more proper Russell'
Having previously stated George Russell had lost his "fun" factor, Lando Norris says that is to be expected given he is now on the big stage with Mercedes.
Stepping up to Mercedes after three years with Williams, Russell is racing for the reigning F1 Constructors' Champions in what is proving to be a trying season for the team.
Not only have Mercedes not won a grand prix – a shock given last season the team were fighting for both championship titles – but even podium finishes have been hard to come by.
Russell has been Mercedes' Mr Consistency in the middle of the storm, the Briton finishing 10 of the first 11 races in the top five to bring his points tally for the season to 128, 19 more than his team-mate Lewis Hamilton has scored.
With the spotlight of racing for Mercedes firmly on his shoulders, Norris understands why his compatriot is much more serious this season than he has been in the past.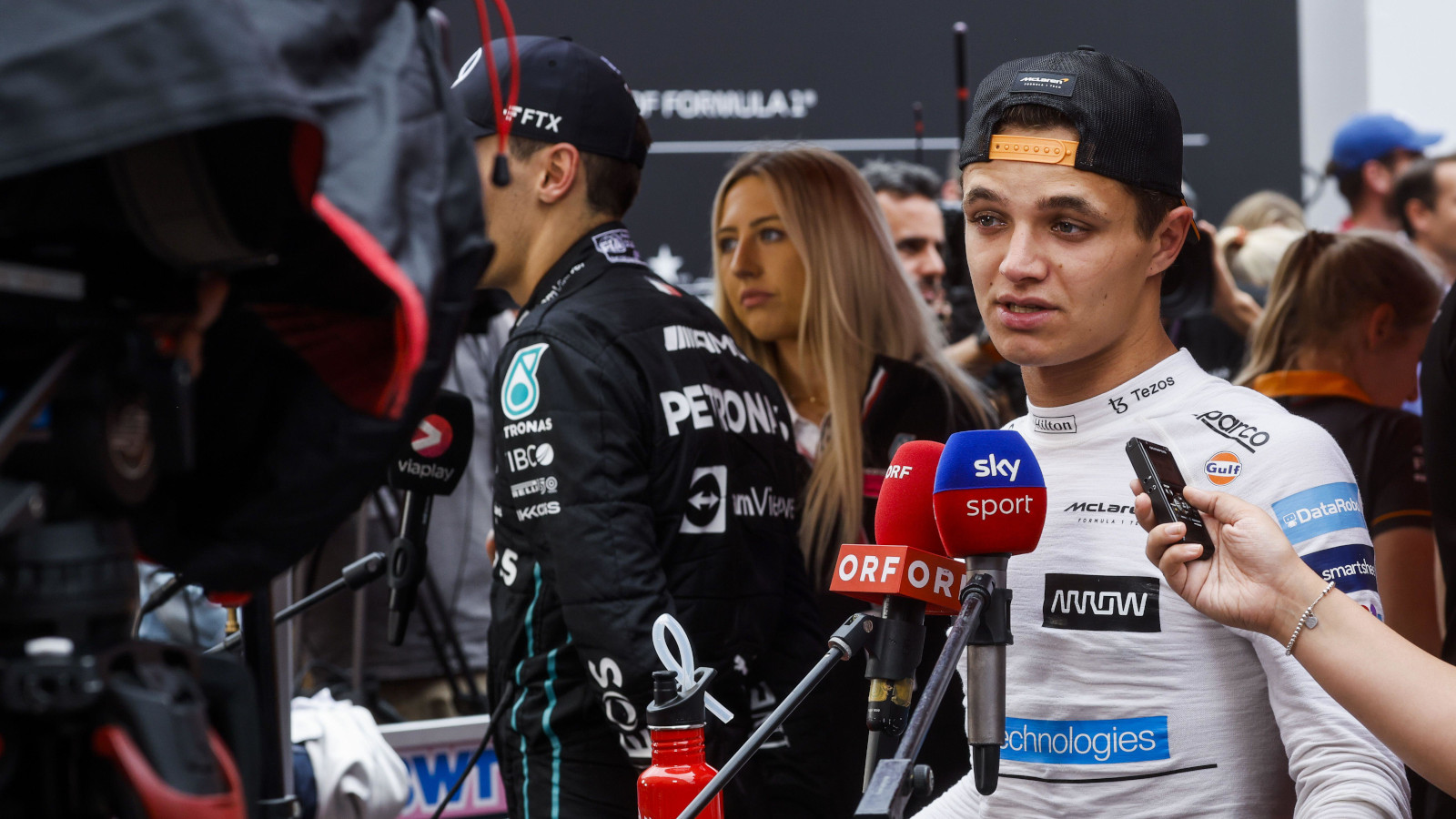 "I think it was impressive before, but the job he's done against Lewis and so on, and just going to a bigger team, [where] there's always more pressure, more nerves, I think he's lived up to that part very well," said Norris, quoted by Motorsport.com.
"He's been super-consistent and everything. So it's been impressive to see probably more that side of it, how he's always there – pretty much apart from, I guess, Silverstone, which was the worst weekend he's had.
"I think it's more people change just because of the pressure and nerves of being in F1 and being with different teams, and the environment you're in I think kind of affects people."
The McLaren driver feels the difference in performance from Williams to Mercedes has meant Russell these days needs to be "more proper" than with his former team.
"Not for like a good reason or a bad reason," he continued. "But I guess you feel a bit more free when you're in, say, a team that struggles and does well – you always feel a bit more like 'I'm on top of things' and so on. And you want to look like that kind of guy, in a way.
"And when you go to a bigger team, you don't ever want to feel like anyone can see you make any mistakes, and therefore you feel like you want to act a bit more straightforward, a bit more proper, and don't want to joke around as much, things like that.
"So not someone changing, say, purposely, but just because of the environment you're in, it can affect the way people act and are portrayed I guess on cameras and TV and things like that."
Norris has previously stated he reckons if Russell was the same "fun" guy as in years gone by, the Mercedes driver "would be even more popular" with F1 fans.