Mercedes 'cannot afford' qualifying form to continue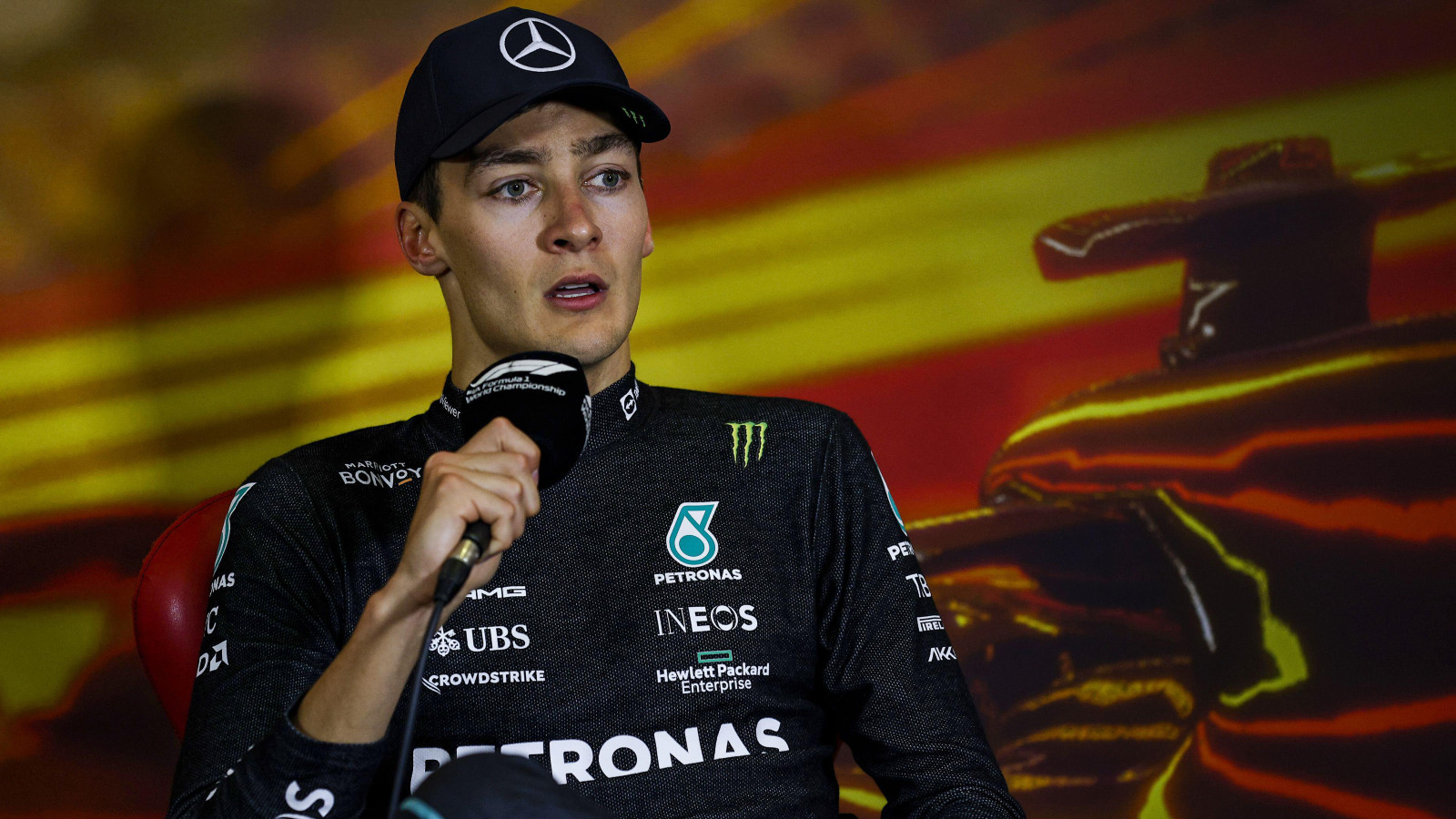 George Russell believes Mercedes cannot keep having midfield cars outqualifying them on Saturdays, as it is hampering their Sundays.
Mercedes appear to have the third fastest car on the grid at the moment, with team boss Toto Wolff saying recently the team are stuck in something of a "no man's land" between the midfield and front-runners.
As a result, the reasonable expectation for Mercedes to make would be to lock out the third row on the grid in races, but that has not been the case of late.
McLaren's Lando Norris pipped Russell to the 'best of the rest' grid slot behind the Ferrari and Red Bull drivers in Monaco, and Valtteri Bottas took the mantle in Miami ahead of Lewis Hamilton which in turn compromised Mercedes' optimum strategy heading into the races.
Hamilton was left stuck behind both Alpine drivers at different points in Monaco last time out due to his lower grid slot, and his team-mate thinks one-lap pace is a key area for Mercedes to address on the W13.
🤝 Andy Shovlin on Lewis Hamilton and George Russell: "It's been really good to see the way they are working together. They are both much more focused on trying to get the car further up the grid than they are worried about whether one's just a bit ahead of the other or not." #F1 pic.twitter.com/Inx7Yk1Vvw

— PlanetF1 (@Planet_F1) June 5, 2022
"We need to find a bit more pace in qualifying," Russell said to reporters. "We can't afford to keep having an Alpine or McLaren jump us.
"We've still got enough pace to come back through, just not enough pace to fight with Ferrari and Red Bull yet."
'Porpoising' has been Mercedes' main gripe all year so far, with the W13's bouncing along straights and through corners causing the car to be unstable for both drivers, as well as a head-rattler that has even caused Russell to alter his training routine to account for the added pressure on his back while driving.
But despite that, the Briton explained 'porpoising' is not the only area Mercedes need to address on their car if they are to reel in the deficit to the two teams ahead in the pecking order.
"I think we just need to find a bit more downforce," Russell said. "We haven't been awfully competitive in low-speed corners.
"When we look at Barcelona, we were the quickest in the high-speed [turns] and then down the straight – the complete opposite to what Monaco offers."
Russell currently ranks fourth in the Drivers' standings, having been the only driver to finish in the top five places at every race so far this season.