'You almost want Bono to read you a bedtime story'
George Russell has paid tribute to the "work of art" that is the Mercedes W11 – and the team personnel behind his impressive Sakhir Grand Prix debut.
Although it ultimately ended in anguish for the Briton as victory was snatched away from him on two occasions, Russell's performance as Lewis Hamilton's stand-in at Mercedes was a real eye-catcher.
Brought in from Williams after the World Champion tested positive for COVID-19, Russell pushed his temporary team-mate Valtteri Bottas close for pole position and then beat him off the start line in the race, holding a lead he only relinquished when Mercedes blundered during a double-stack pit-stop under the Safety Car.
Even then, Russell still had every chance of hunting down Sergio Perez for a remarkable victory until he suffered a puncture and ended up ninth, one position behind Bottas.
Considering he has been fighting at the back of the pack for the vast majority of his almost two full seasons with Williams, driving the World Championship-winning car was a "joy" for Russell – notwithstanding the eventual result at the Bahrain International Circuit.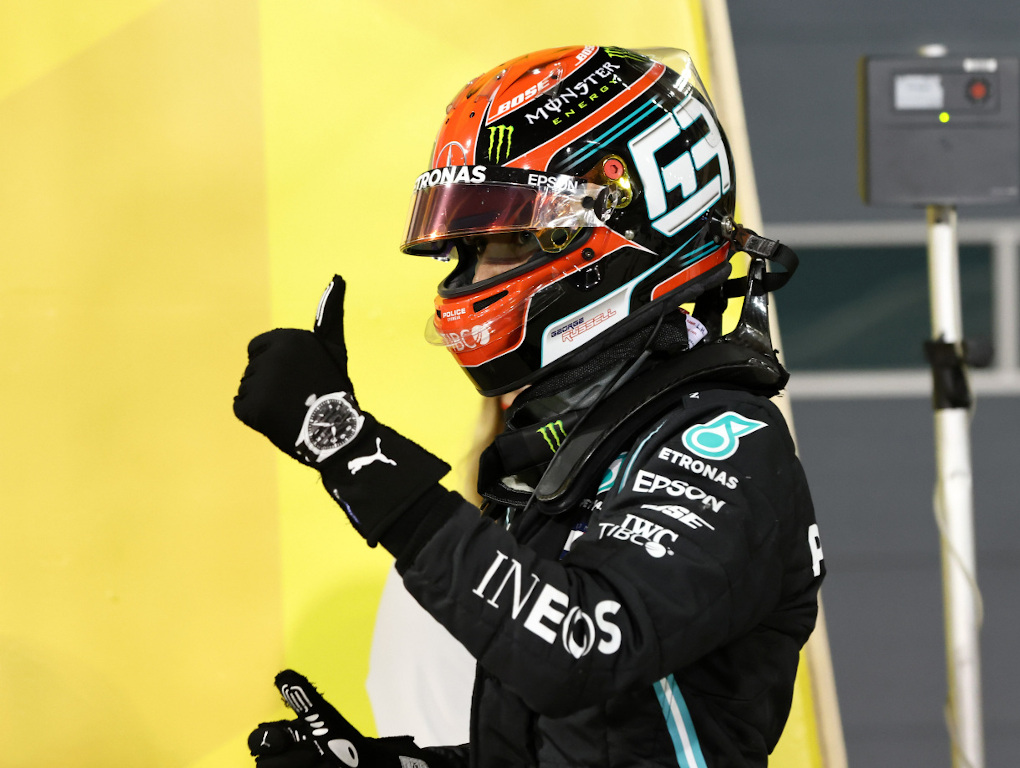 Get your hands on the official Mercedes 2020 collection via the Formula 1 store
Asked on Channel 4 what it was like to drive the Mercedes, Russell said: "It's a work of art, honestly, everything about it.
"It's so smooth, so nice over the bumps, so much downforce, so much grip.
"And I feel in control of it. A lot of cars, when they're not perfectly balanced the car is controlling you, and you're reacting to the car.
"But as the driver in that Mercedes I'm controlling it, and that's just such a joy. That's what you want in a racing car and that's what you get in this Mercedes."
And it was not just the mechanical and aerodynamic aspects about which Russell waxed lyrical, also hailing the human side of the operation and Hamilton's race engineer, Pete 'Bono' Bonnington, in particular.
"This team is just setting the bar so high," added Russell, who has been a Mercedes junior driver for the last four years.
"I knew how good they were but coming back again, seeing it fresh, and Lewis' team, Bono (Pete Bonnington) and the guys around.
"Bono has such a soothing voice, you almost want him to read you a bedtime story some time.
"Great bunch of guys and hopefully I get the chance again soon."
Follow us on Twitter @Planet_F1, like our Facebook page and join us on Instagram!