George Russell concedes 'realistically' Mercedes may end this season without a race win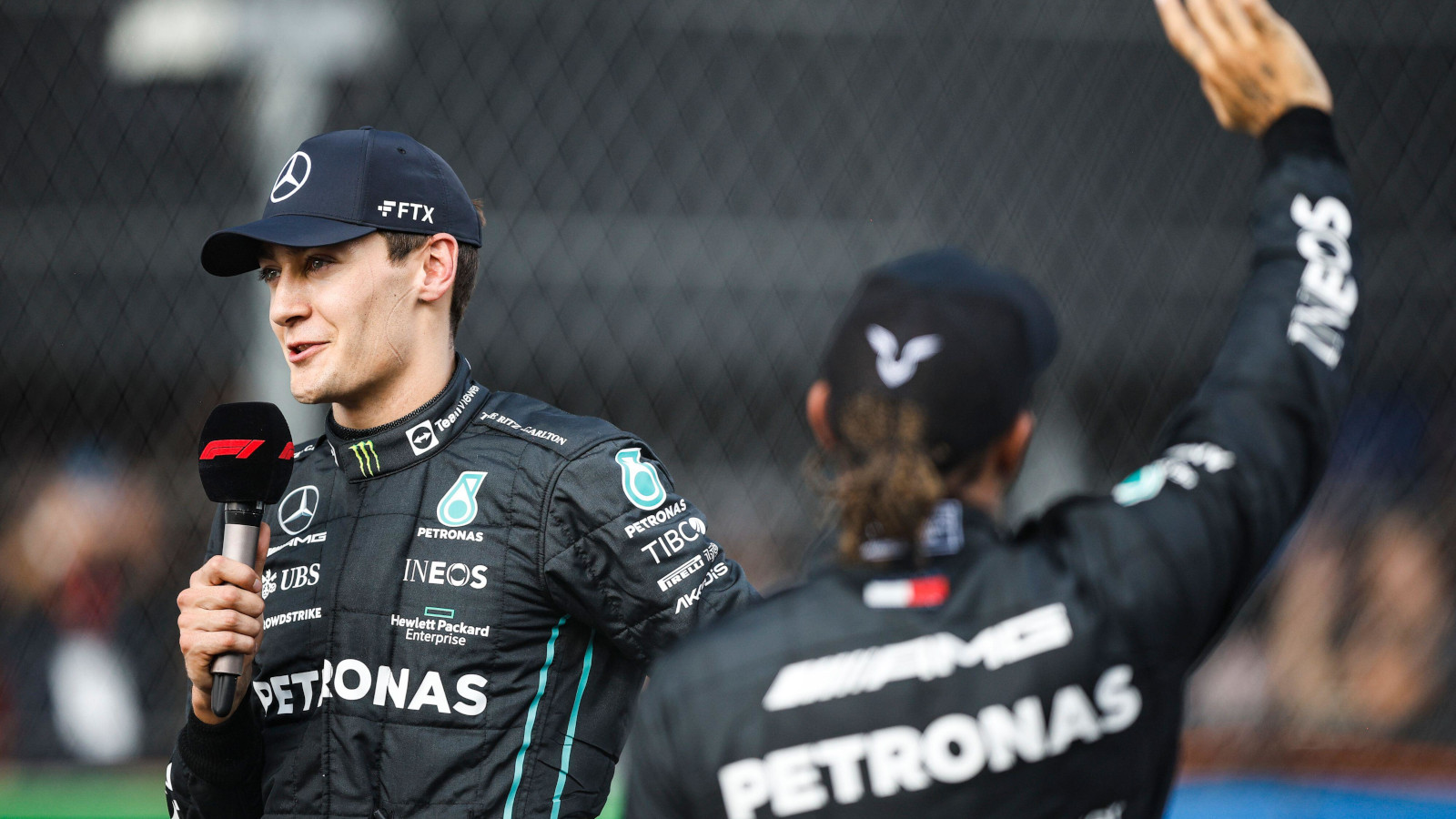 George Russell has all but ruled out Mercedes winning a race this season, saying the Red Bull package with Max Verstappen behind the wheel is just "too strong".
After eight consecutive seasons fighting for the top spot in the standings, Mercedes have yet to win even a single grand prix this year.
While Red Bull have romped to the championship double and a new record for the most wins in a single season for Verstappen, Mercedes are facing the prospect of a first win-less season since 2011.
There are just two races remaining in this year's 22-race championship, Brazil and Abu Dhabi.
"Realistically," Russell said as per BBC, "Red Bull and Max are too strong and the only way we are going to be able to beat them is if they make a mistake and we need to be there to jump on that misfortune.
"Ferrari are the unknown at the moment, they are a bit up and down but the last two weekends have been pretty great for us."
Mercedes have closed the gap to Ferrari in the Constructors' Championship to 40 points over the course of the past two races with back-to-back runner-up results while Ferrari managed just one P3.
Mercedes 'can definitely' fight for the 2023 titles
But even if Mercedes end the season without breaking their duck, there have been encouraging signs of late.
The Brackley squad had been Verstappen's closest challenger the last two races, Mercedes' Austin and Mexican upgrades doing the trick.
Team boss Toto Wolff has stated several times they're building for the future, the team determined to fight back next season.
Russell is convinced they will.
"The mindset now is we can definitely fight for the championship next year," he said.
"If we hit our targets over the winter, we will be in a really competitive place. And even if we don't start off with the fastest car, I am very confident we will have a car that is a lot closer than this year.
"You are seeing now how we are managing to close the gap pretty rapidly. It is definitely exciting going into next year and I think there will be a huge amount of motivation within the team.
"You can see that progress, we all feel it within."
Lewis Hamilton still hoping for a 'surprise' at Interlagos
But while Russell reckons Mercedes would need Red Bull to implode to win, Lewis Hamilton is a bit more optimistic.
The newly-appointed citizen of Brazil is a three-time winner at the Interlagos circuit, and wrapped up his first World title at the 2008 Brazilian Grand Prix.
While he's hoping to break his season's duck this weekend, the Briton concedes Mercedes are often surprised track by track, and not always in a good way.
"Every time we arrive at a track we are surprised one way or another how big the gap is or how close we are," he said, "so I won't know until Friday where that is.
"I don't know if the car will be spectacular here, I don't know if we will be as close as we were the last race. I don't think we will. But I hope we're surprised and it's not the case.
"We kind of know where are our car is going to work and what corners it won't work so I anticipate it is not going to be the easiest on track, but there is weather and all sorts that could come into it.
"But out of the next two races this is the best option we will have or the closest we will be. The next one with the long straights is going to be tough."
Hamilton has taken at least one race victory in every season he's competed in F1, this season potentially shaping up to his first without a P1 finish.