George Russell's warning to Red Bull and Ferrari ahead of F1 2023 title fight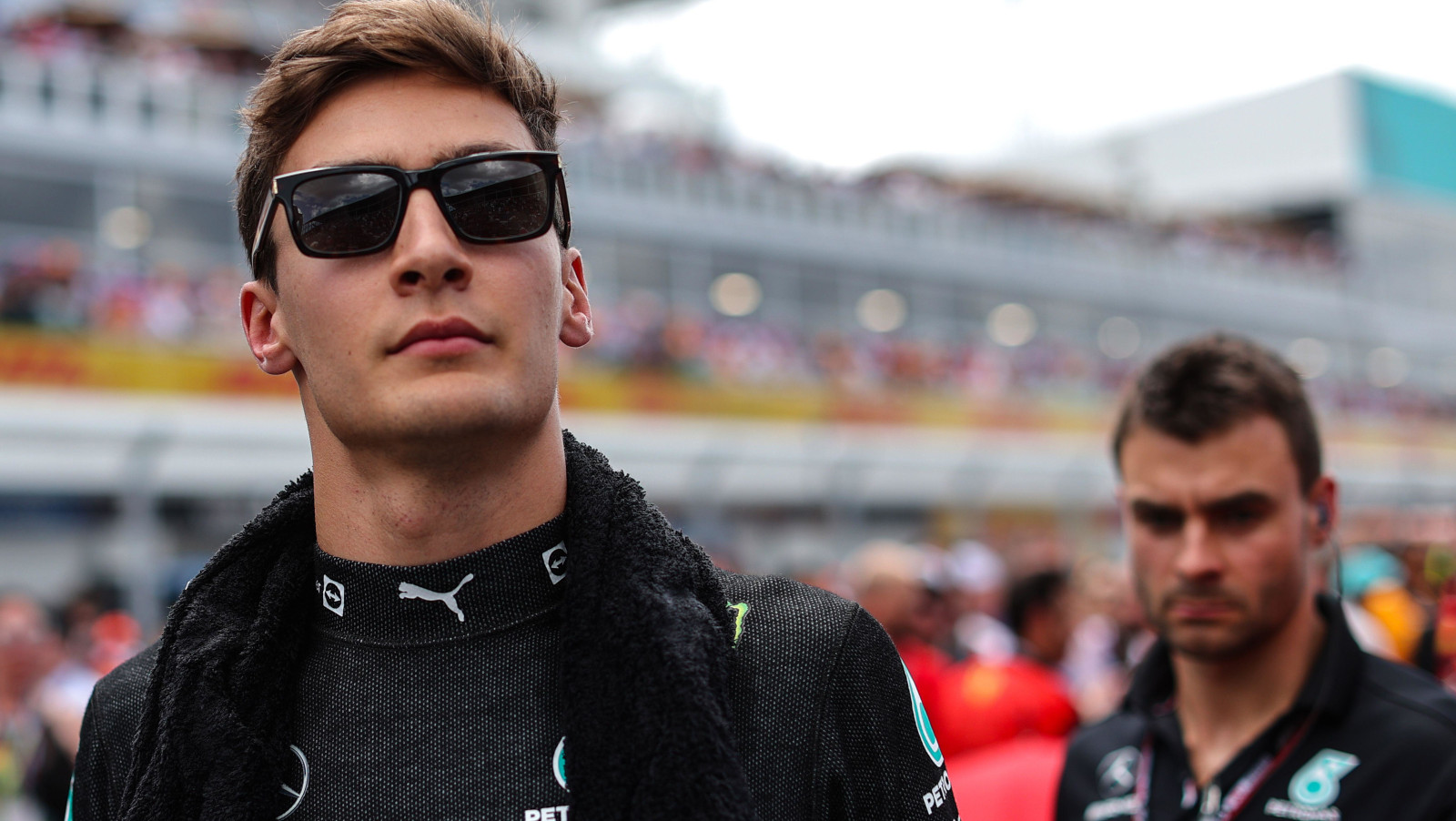 George Russell is adamant Mercedes "haven't forgotten" how to build a race-winning car, they just went down a "wrong route" with the 2022 W13.
The eight-times reigning Constructors' Championship struggles with their ill-tempered W13 last season, the car bouncing from one track to another.
With technical director Andrew Shovlin conceding it was "bordering on dangerous" at some circuits, Mercedes first had to resolve the porpoising before they could develop the car.
That made for a difficult first half of the season, although the Brackley squad was the most-improved team in the back half of the championship. Shovlin has thanked the drivers for that, saying the two were "working together, they were happy to share out the workload".
Russell reckons he is "very privileged" to have someone of Hamilton's calibre as his team-mate.
He told BBC Radio Norfolk: "It takes some time whenever you join a new team, regardless of who your team-mate is, to embed yourself and gain that trust and confidence within the whole organisation.
"It's been a good journey for me, being team-mates with him.
"He's the greatest of all time so I'm in a very privileged position to go up directly alongside him but also learn from him."
PlanetF1.com recommends
Lewis Hamilton's relationship with Mercedes tested with 'bordering on dangerous' car
Revealed: The top 10 highest F1 points-scorers of all-time using unique formula
The five most entertaining drivers on the F1 2023 grid
Russell unfazed by beating Hamilton
Last season, Russell became only the third team-mate in Hamilton's 16 years on the Formula 1 grid to beat the seven-time World Champion in the overall standings.
Russell was P4, 35 points ahead of Hamilton who finished sixth on the log. The 24-year-old was also the only one of the two to win a race, P1 at the Sao Paulo Grand Prix.
"We were both fighting for P4, P5, P6 and we don't want to be in this position, so I'm not going to walk away with huge amounts of pride because I finished fourth in the championship," Russell said.
"I'm here to win.
"I'm really excited for 2023. I'm still going to be trying to improve my driving, what I do on and off track, and hopefully we've got the car beneath us to fight for the championship."
Mercedes 'went down the wrong route' with the W13
The Briton has backed Toto Wolff's conviction that Mercedes haven't forgotten how to design a race-winning car.
Speaking at the end of the season the motorsport boss told the Beyond The Grid podcast: "We haven't suddenly taken a stupid pill, winning the Constructor' Championship last December and then in March being nowhere is very easy. We got the concept wrong."
While initially it was thought it was the zero-pod that created Mercedes' headaches, it was later speculated that it could have been that their floor was stiffer than their rivals while Wolff says they also decided back in October 2021 to run the car too close to the ground.
Russell has joined his team boss in backing Mercedes to rebound.
"They haven't forgotten how to build a fast race car," he said. "We just got it wrong. We got the philosophy wrong. We went down a route which turned out to be the wrong route.
"Sometimes it takes you a long time to dig yourself out of that hole. Now I feel we've dug ourselves out of that hole and we're building on top of that.
"We are a step behind Red Bull and Ferrari and we've got a lot of catching up to do – but we're definitely going to be in a much stronger position from race one."