Russell didn't do a 'great job', or a 'bad job' in Turkey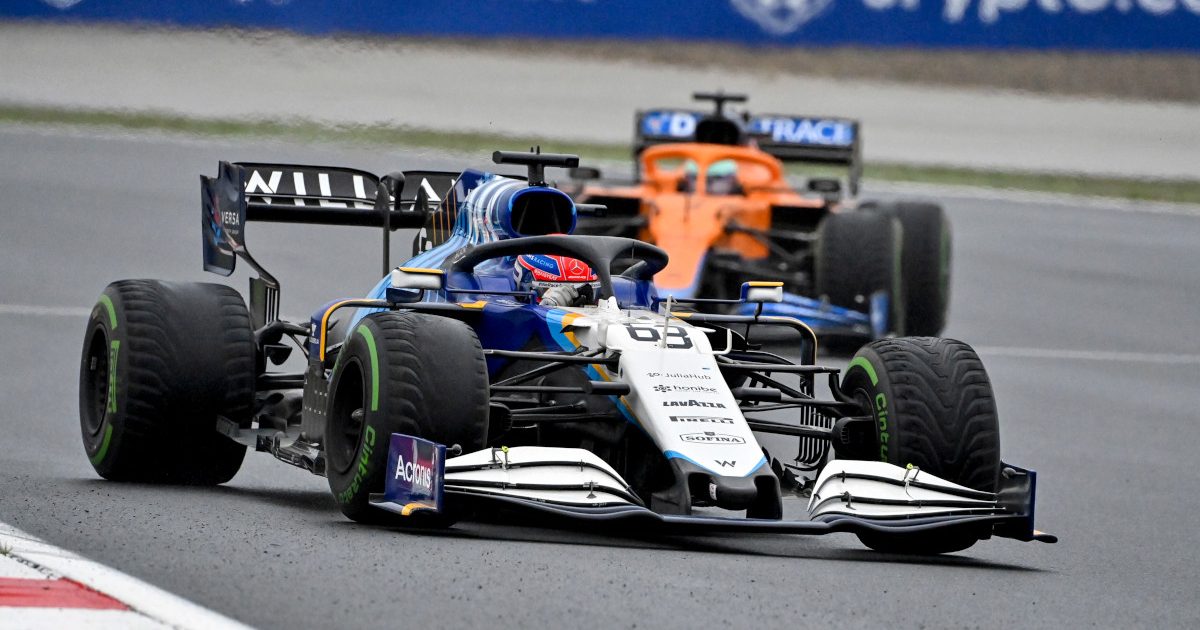 Suffering arguably his worst race weekend since Hungary, George Russell says his Turkish GP was "incredibly tricky" and "difficult".
Russell wasn't able to make it through to Q3 on Saturday, getting it wrong at the final corner on his last flying lap.
That left him down in 13th place on the grid with the Williams driver's life made even more difficult as he lost positions at the start of the 58-lap Turkish Grand Prix.
Having to contend with a track that was drying but was never dry enough to swap to slick tyres, the Brit feels tyre management was his downfall in Sunday's race.
"It's incredibly difficult when you have to manage the tyres so much," he said when asked by Motorsport.com.
"Incredibly tricky to know how hard to push, especially when it's wearing down to a slick and it's just not drying.
"The track wasn't drying, and even if it wasn't raining it would probably have been wet for hours to come.
"That was a big challenge, so I don't think we did a great job, we didn't do a bad job. It was not easy."
Show your support for Williams with their latest official merchandise collection
Seconds from the end of finishing a blistering lap… 👀😬@GeorgeRussell63 was absolutely furious with himself after a costly mistake in Q2 😠#TurkishGP 🇹🇷 #F1 pic.twitter.com/anc9SwgORQ

— Formula 1 (@F1) October 9, 2021
Russell finished the race in 15th place, outside the points for only the second time in four races.
He continued: "If you push too much the wear of the tyre increases, and then when you get to wetter parts of the track, you just don't have any grip.
"We came back out, when we put the new tyres on, and they didn't really seem to switch on either, because the tread's so much more and then the dry parts of the track, they weren't suitable either.
"So it was a real threading the needle. As I said, it's been twice now we've been in these conditions, and we've struggled both times.
"We normally excel when it's either wetter conditions or slicks in damp conditions. So this intermediate phase we need to have a bit of a think about."
The Mercedes-bound driver reckons even if he had qualified higher up the order, he still would not have scored at the Istanbul Park circuit.
"It potentially could have been different, but generally the overall pace wasn't really there," he said.
We struggled last year in these conditions. It's not wet, it's not dry, you're sort of in no man's land.
"And when you're having to manage the tyres… Turn 8 is the difficult one because it was relatively dry, how hard do you push? I was trying to vary a load of different things, and to be honest, nothing really seemed to work.
"So a difficult afternoon."
PlanetF1 verdict
Williams' Turkish Grand Prix unravelled in qualifying
Missed opportunities in qualifying meant that Williams' weekend was already ruined.