George Russell discusses the 'statement' sent by his 2020 Sakhir GP anguish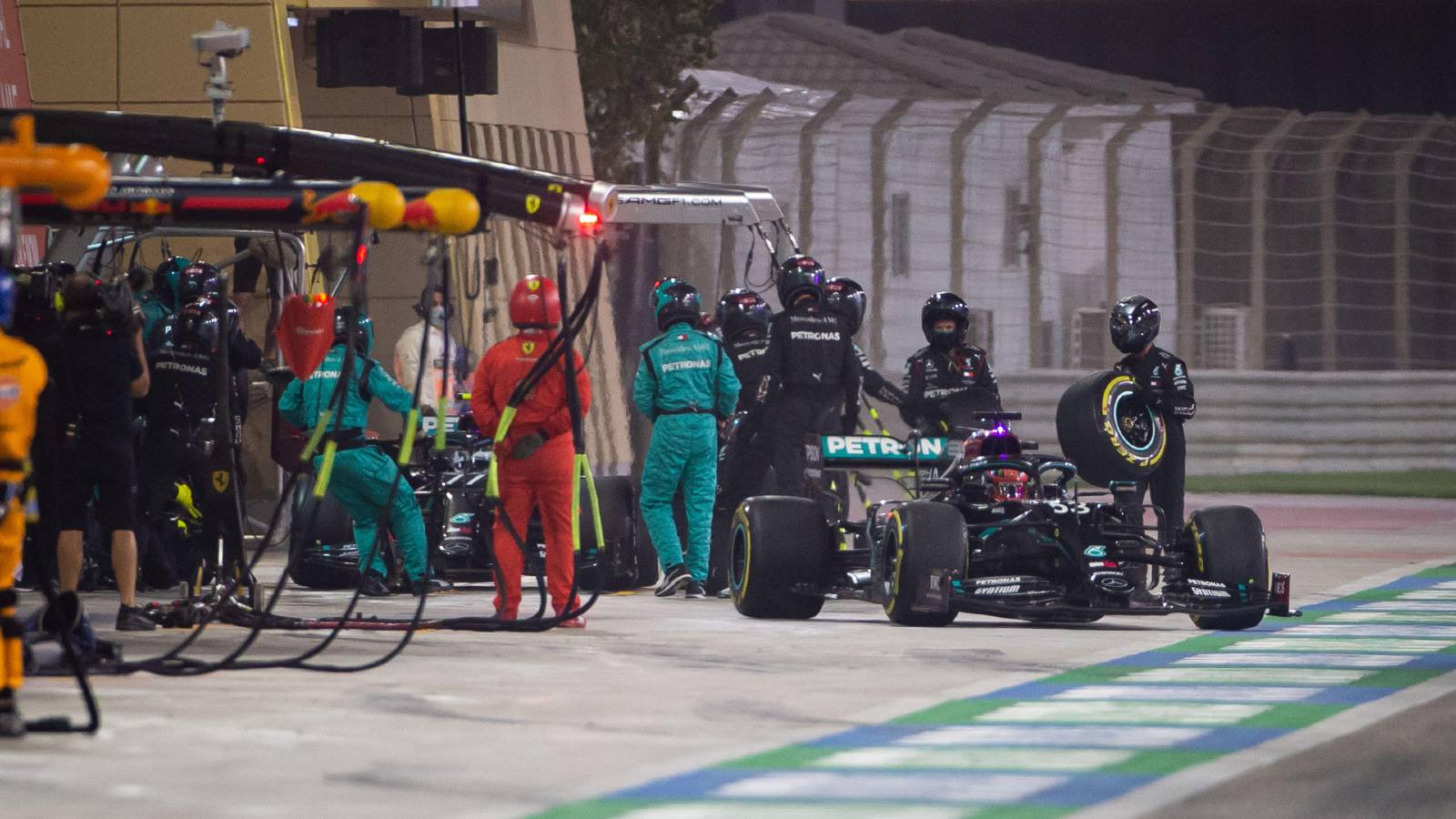 George Russell believes the roller-coaster nature of his 2020 Sakhir Grand Prix posted a "bigger statement" than if he had enjoyed a comfortable win.
The Briton finished ninth in Bahrain when deputising at Mercedes for Lewis Hamilton, who had to miss that season's penultimate race with Covid.
But it really should have been victory for Russell, who found all the bad luck going.
Qualifying second, alongside temporary team-mate Valtteri Bottas on the front row, Russell led until a botched double-stack pit-stop on lap 63 of 87 during a Safety Car period, illegally being sent out on the Finn's front tyres and having to pit again.
Down to fifth, on fresh tyres he passed Bottas and two other rivals and was hunting down leader Sergio Perez when a puncture scuppered his revived victory hopes and ultimately left Russell scrambling back up the order to collect his first ever World Championship points.
However, he still feels what he had to contend with that day, and the events that unfolded, resonated more than coasting to a maiden F1 triumph would have done – and helped him to eventually displace Bottas as a full-time Mercedes driver for 2022.
"I effectively lost the victory through a puncture," Russell, who finally did break his duck in this year's Sao Paulo Grand Prix, told the High Performance Podcast.
"But by having that puncture, it also gave me an opportunity to carve my way back through the field and overtake Valtteri again, which in a way was almost a bigger statement than it would have been had I just won the race and cleared off into the distance.
"I obviously finished that race incredibly disappointed and upset that I wasn't standing on the top step of that podium. But probably within 24 hours, I thought this is perhaps a blessing in disguise.
"I had such an opportunity to show what I was capable of. I think if I'd just gone out there and won that race, probably the respect wouldn't have been there because it almost would have been too easy.
"Whereas people saw me fight for every single option – they saw me fight at the start, they saw me fight back through the field, they saw that passion when I got the puncture, and it felt the people watching were on that journey with me.
"If I had won that race, it would not have changed anything for me. I'm here to be a Formula 1 World Champion and I would be no happier or sadder today had I won that race, so it was quite an intriguing thought."
Read more: George Russell never feared crash with Valtteri Bottas would cost him Mercedes seat