Russell struggling, but Latifi in Q3 contention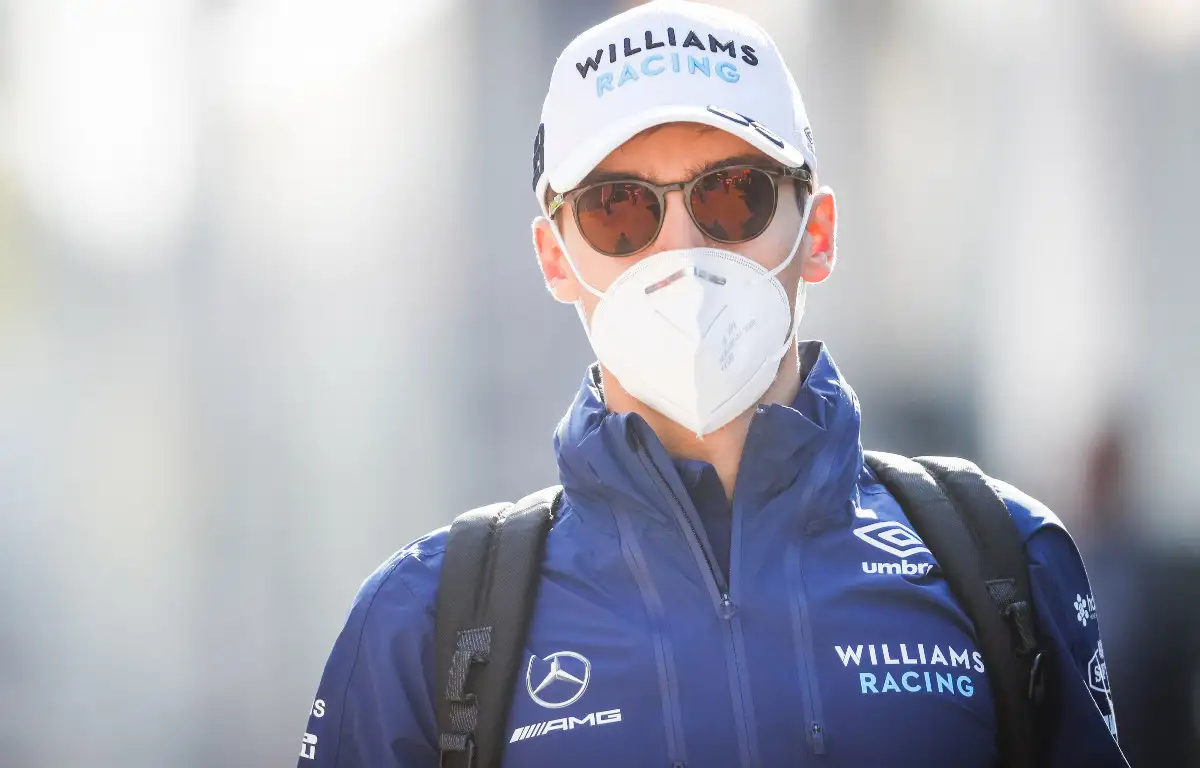 George Russell was left scratching his head after struggling on Friday at Imola, while team-mate Nicholas Latifi shone at a new level.
Russell has never been outqualified by a team-mate at Williams, but that run could be in serious jeopardy at the Emilia Romagna Grand Prix.
While Russell was unable to make a serious impression on the timing screens during Friday practice at Imola, Latifi finished the afternoon session up in P12, almost four tenths clear of Russell.
The Briton said this is the highest performance level he has seen from Latifi and believes he is in contention to make Q3. But if Russell wants to join him, then he admits there is plenty of work ahead.
Asked by reporters if it was a strong day for Williams, Russell replied: "Definitely, I think looking as a team.
"I'm a little bit off the pace, Nicholas is driving really really well, probably the best I've ever seen him drive.
"He's got a real shot at the moment, I need to improve quite a bit to close the gap to our competitors and also to Nicholas, but as a team I think we are in a good position.
"So fortunately I've got his data to look over tonight. I'm just struggling a bit, I don't really know why to be honest, we were were really strong here last year.
"The car felt good, we were just slow, so sometimes feeling good isn't necessarily fast, it's all about lap times in Formula 1, so we have a lot to review tonight.
"It's tricky with these cold conditions. The tyres are at a lower limit. It's going to be tricky but I think if the stars align we have got a real good shot this weekend so we have to make sure we make the most of it tomorrow.
"I hope a minimum of Q2 to be honest, we've had a number of Q2 appearances over the last two seasons and I think we're looking stronger than ever, or certainly Nicholas is, he was a good four tenths ahead of me to be honest and he's probably got a shot at Q3. So personally I've got a bit of work to do."
Promising Friday 👌

How are those excitement levels ahead of the weekend, team? 📈 pic.twitter.com/sG8qmXMxFZ

— Williams Racing (@WilliamsRacing) April 16, 2021
Show your support for Williams with their latest official merchandise collection
Latifi said he expected the FW43B to be stronger in Imola than it was at the Bahrain Grand Prix, but the rate of improvement was better than he expected.
"It was a very positive day, for the most part one without any hitches, able to get through the run plan pretty smoothly," he said.
"I'm not going to say surprised, I was expecting the car to feel much better than it did in Bahrain, yesterday we were hoping it was going to feel good here, but yes better than expected.
"Obviously you don't get anything from having a strong Friday, tomorrow afternoon is when it counts, but I think we are setting ourselves up nicely to have a strong Saturday and Sunday.
"We're in a good window right now, I'm feeling good, I'm finding my marks able to post consistent laps, so I think it's just more of the same really."
Follow us on Twitter @Planet_F1, like our Facebook page and join us on Instagram!