Russell caught by surprise with post-race tears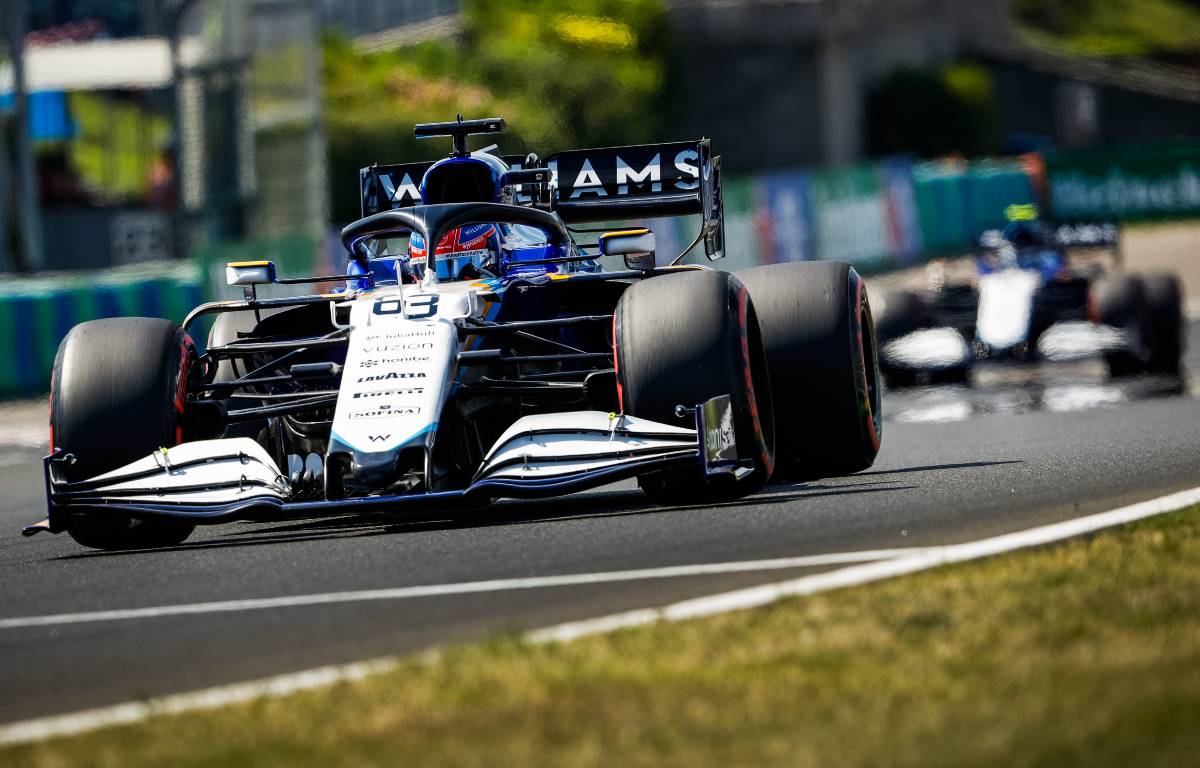 George Russell did not expect the tears to flow after finally scoring his first Williams points at the Hungarian Grand Prix.
The 2021 staging of this event will go down in the Formula 1 history books, one of those races which provides a level of drama seen only a few times a season at absolute best.
In the damp conditions Valtteri Bottas triggered a multi-car crash at the start, wiping out himself, Lando Norris and Sergio Perez, while Max Verstappen suffered major bodywork damage to his Red Bull and finished only P10.
And behind this chaos, Lance Stroll was also causing havoc as he ploughed into Charles Leclerc.
All of this allowed Russell and Nicholas Latifi to make their ways into the points, having been eliminated in Q1 in qualifying, and by Lap 10 Latifi was running in P3.
Ultimately the Grove outfit would record a double-points finish with Latifi P8 and Russell P9, marking both driver's first points as Williams drivers.
Russell was crying during his media duties after the race, and while extremely happy with that result, he did not expect it to trigger that reaction.
"I literally shed a tear, which I was not expecting," Russell said, as quoted by Autosport.
"I probably wouldn't have shed a tear if I won my first race, to be honest. That's how much it means.
"It means more than I can put into words, thinking of the ride we've been through this past three years. If you're fighting for something for three years and you finally get it.
"It was an incredible stint on our side of the garage. That second stint, it was probably the best stint of my whole career. Keeping Danny [Ricciardo] behind, keeping Max [Verstappen] behind, closing the gap by 20 seconds to the cars ahead, it was exceptional.
"I pulled everything I have, as I do every single race, and I finally came home with something."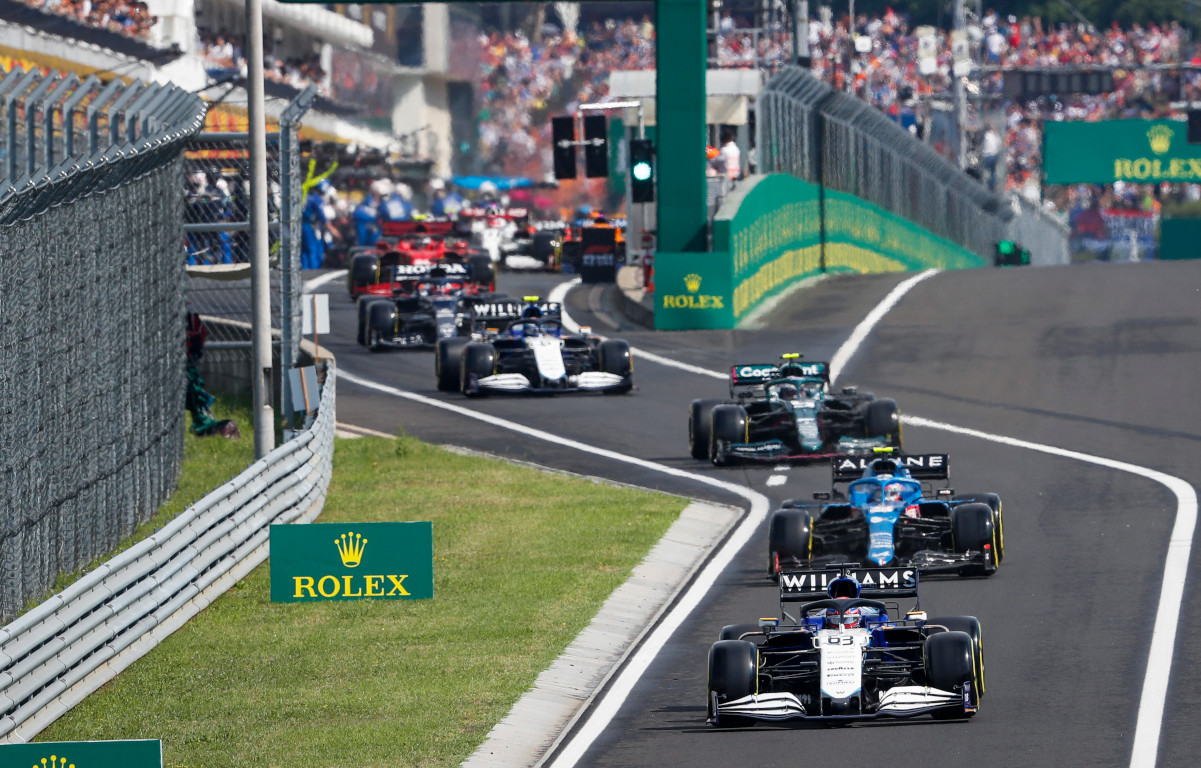 Show your support for Williams with their latest official merchandise collection
After the race restarted Russell was looking set to take the lead after what appeared to be a stroke of genius in the pit lane.
All remaining drivers bar leader Lewis Hamilton boxed for slicks, leaving the seven-time World Champion to take the standing restart alone, so Russell decided to sneak around the outside in the pit lane and get the jump on the others waiting for a green light.
That promoted him to P2, but the stewards were not so impressed and ordered Russell to return some of those positions.
"I saw an opportunity. I just thought, screw it, let's go for it because the risk versus reward, the reward part outweighed the risk," he said.
And as for the stewards' verdict, well Russell praised it, saying he was thankful that they went down this route rather than issuing a drivethrough penalty.
"I'm really thankful to the FIA for showing a bit of common sense just to say, 'Give those positions back'. They could have come through and given me a drivethrough," he said.
"As I was pulling out my pitbox I said, 'can I overtake these cars?' And literally as I overtook them, they said no. I knew quite early on.
"So maybe I shouldn't have done that. But I wasn't like kicking myself, because any driver in my position would have done the same."