George Russell 'really feels' for Charles Leclerc amidst his run of 'bad luck'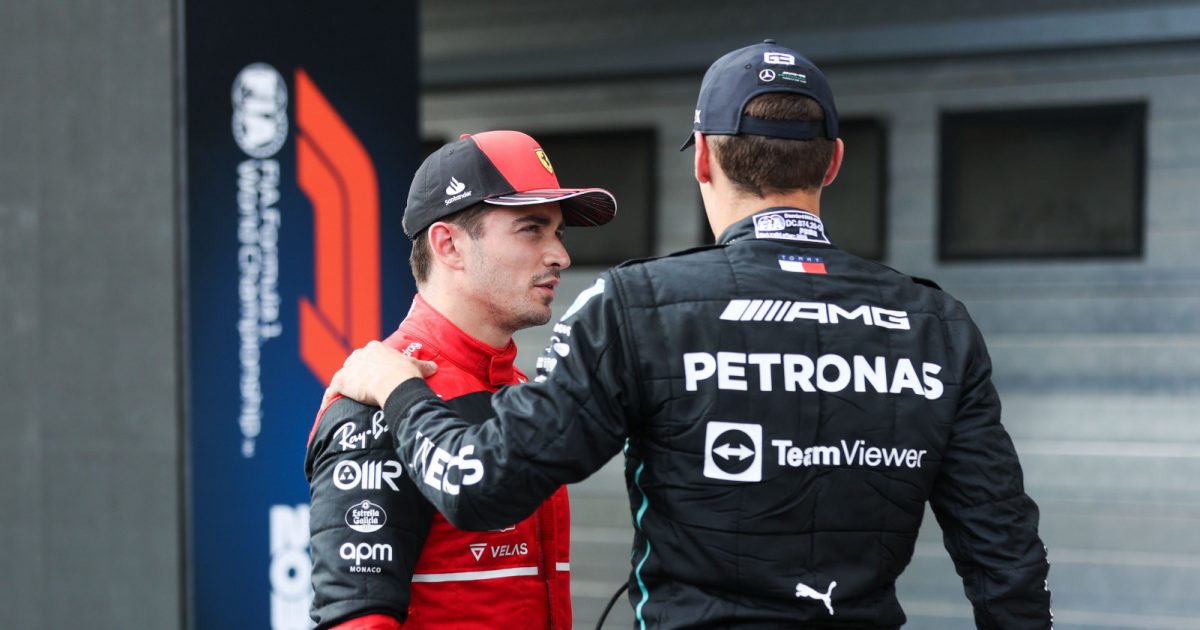 George Russell is sympathetic to Charles Leclerc's plight, the Ferrari driver having lost six wins in the past eight grands prix mainly due to Ferrari's blunders but also one of his own.
Since his P2 at the Miami Grand Prix, Leclerc has found himself in the midst of a serious run of bad luck.
He was leading in Spain and Baku when his power unit failed, was in the fight for the win in Monaco, Britain and Hungary when Ferrari botched his strategy and then cost himself a potential victory in France when he crashed out while leading.
It means between Miami and Hungary he scored 74 points, whereas his title rival Max Verstappen went from 85 to 258 to lead the standings by 80 points ahead of Leclerc.
What is going wrong at Ferrari?
Having shot themselves in the foot time and time again this season, are Ferrari too stubborn for their own good?
Russell says he feels for the Monégasque driver.
"Max and Red Bull are cruising," the Mercedes driver told Sky F1.
"I think Max and Charles, they are on a similar level at the moment but I really feel for Charles because he is doing a superb job at the minute and has been on the receiving end of a lot of bad luck.
"Max and Red Bull are just absolutely solid week in, week out. We've seen from the last couple of race weekends they can just bring the car home and pick up the pieces."
Mercedes, though, have not been doing too badly themselves, stringing together a run of six successive podium finishes of which the last two, France and Hungary, were double podiums.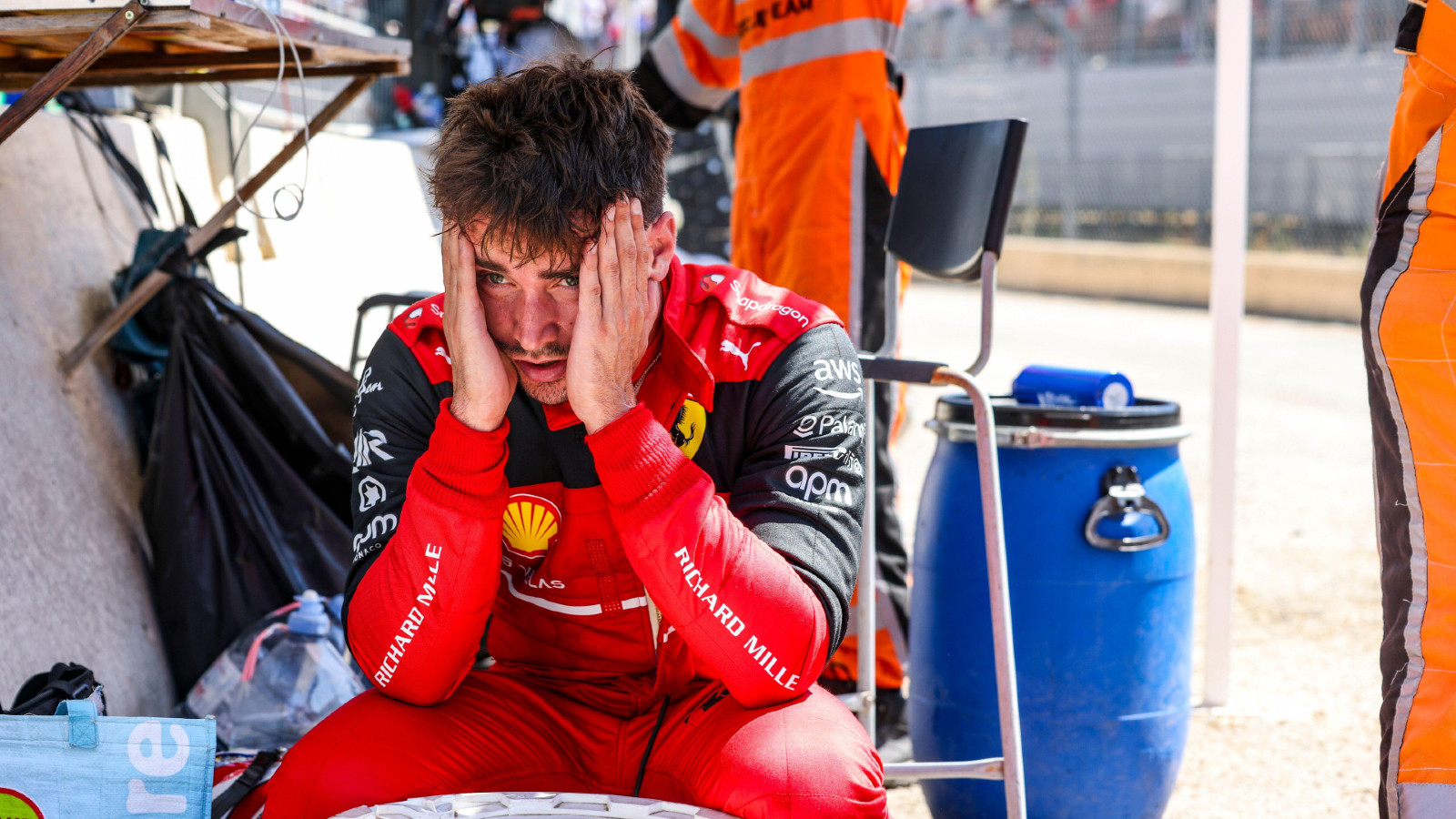 "There is no doubt we are making progress," said Russell. "As a team, we finished almost a minute behind the race winner at the start of the season but now it's 10 seconds in the last couple of races.
"So if we can continue on that path we will definitely be in the hunt."
Mercedes are third in the Constructors' Championship with 304 points, 127 behind Red Bull.
However, they are only 30 adrift of Ferrari and could chase down second place.
Russell is P4 in the Drivers' standings, just 20 points behind Leclerc.