Russell 'thriving' off pressure of Formula 1 future
George Russell's prospects for 2022 are a hot topic of debate throughout the paddock, but he has been turning this pressure into positivity.
The Briton's stock in Formula 1 has never been higher than it is right now, with the Williams driver making consecutive Q3 appearances and establishing himself a strong contender for a Mercedes seat come 2022.
If Mercedes do not make their move, then Red Bull have already said that they would strongly consider an approach.
Williams of course would love to keep hold of the 23-year-old for a fourth season, and Russell admitted he is "thriving" in the spotlight.
"I guess I thrive off it, to be honest, and you have just got to turn into positivity, really," he told Express Sport.
"Ultimately, all of the talks are generally positive that are being spoken about in the media, so that makes things slightly easier.
"But I just think to myself, just go out there and if I perform on track, there's nothing to worry about.
"So I just put all of my efforts and focus into doing a great job on the track and the rest will sort itself out, and it sounds a bit silly, but that's the name of the game.
"It's all about lap time, It's all about the performance and the rest is almost secondary."
All of these feel-good stories in the media do bring a smile to Russell's face, though he does not see how those reports, or the compliments can make him go faster if they get into his head.
The Briton is waiting to find out if he will get his shot at Mercedes for 2022, at Valtteri Bottas' expense.
"I don't let it let it really bother me or let it get to me, because, as I said, I just need to focus on my job at hand," he said.
"If I let compliments get into my head, is it going to make me fast on the track? Probably not. If anything, it might make me slower on the track.
"If there's negativity and I let that get into my head, is that going to make me faster on track? No, more to make me slower as well.
"So you've sort of got to drown out all of his external noise, and I'd be lying if I said it didn't put a little smile on my face when I see positivity out there in the media.
"Of course, you know, every single human would show a little smile when there's something nice written about you.
"But as I said, that doesn't make me go faster on track.
"And I'm just doing absolutely everything to make me go faster on track because I know that will benefit my career, my future."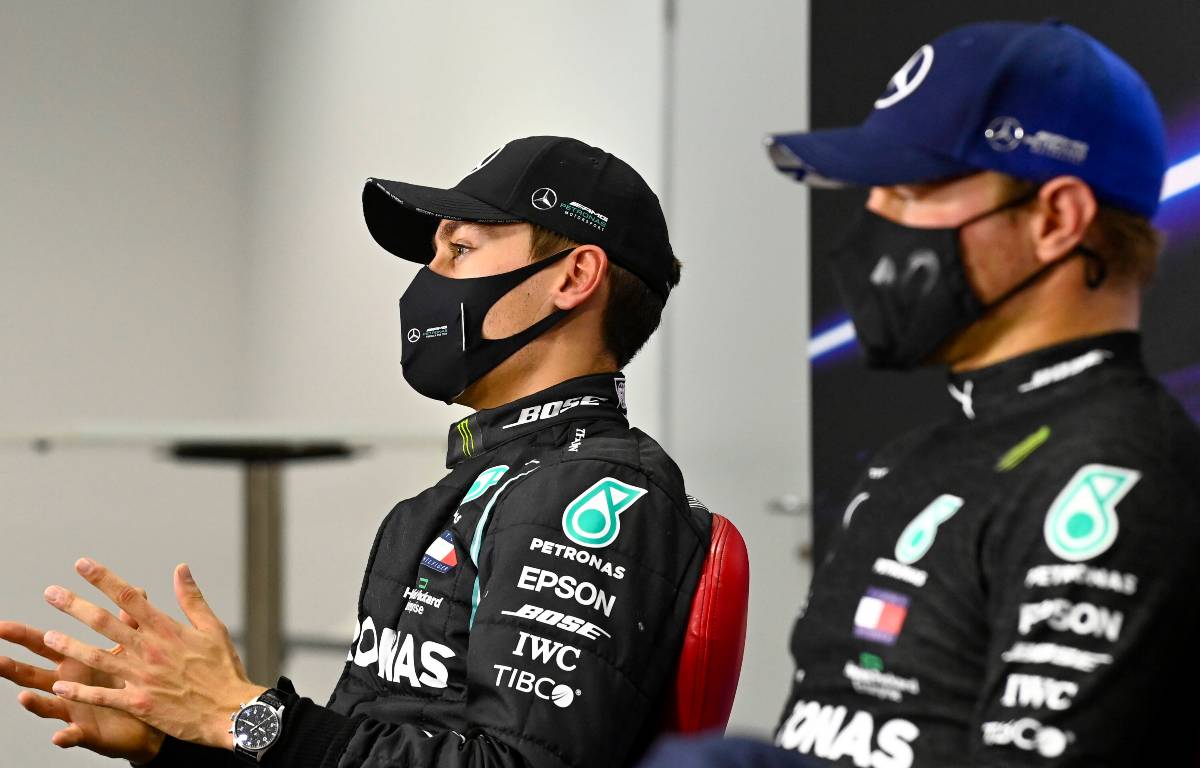 Check out all the latest Mercedes merchandise via the official Formula 1 store
Russell himself admitted after the British Grand Prix that he has been outqualifying the true pace of the Williams car. He remains in search of a first point with the team.
And so for a driver who is talked about so highly, it has been a tough ride at Williams, helping to drag the team out of the dire straights they found themselves in back in 2019.
The Grove outfit have without doubt come on leaps and bounds since then, but they remain pointless for 2021, and so wherever Russell ends up next season, it needs to be a team which can help him reach his goal of winning races in Formula 1.
"It's been obviously tough, being at the back of the grid for the past couple of years and working my socks off with the Williams team to try and push the team forward," he admitted.
"Obviously, I'm here to win and I want to win. I just want to find myself in the best possible place and give myself the best possible chance to do that next year, it has been really special."