Russell's 'tough love' from Wolff after Imola crash
George Russell has revealed he received "a lot of tough love" from Toto Wolff following his crash with Valtteri Bottas at Imola.
The Williams driver is 'on loan' from Mercedes for a third year and his career continues to be managed by the World Champions' co-owner and team principal, Wolff.
Given that, and the fact he is being strongly linked with a Mercedes drive from next year onwards, colliding with Bottas while trying to overtake him and putting them both out of the Emilia Romagna Grand Prix was not a smart move.
Nor was then confronting the Finn while he was still sitting getting his breath back in the stricken W12 and giving him a slap across his crash helmet in response to a one-finger gesture.
Russell subsequently apologised, with Wolff having suggested the tongue-in-cheek punishment of a demotion to the Renault Clio Cup for the 23-year-old Briton in a TV interview after the race.
But while Russell has indicated he did get something of a tongue-lashing from the Austrian, he has also stressed the duo are now on even better terms than before.
"If anything, my relationship with Toto has grown since the incident at Imola," Russell told Motorsport.com.
"There was a lot of tough love. But he ultimately wants to extract the absolute maximum from me, or from what he believes I can achieve.
"And I think I'm mentally strong enough to be able to take this stuff on the chin, take it on board, reflect on it and come back stronger.
"Obviously, emotions were high… from all accounts. But my relationships with everyone, from everyone at Williams and to a number of the key people at Mercedes who I've spoken with since, are better than ever.
"I think often, these difficult moments bring you closer together."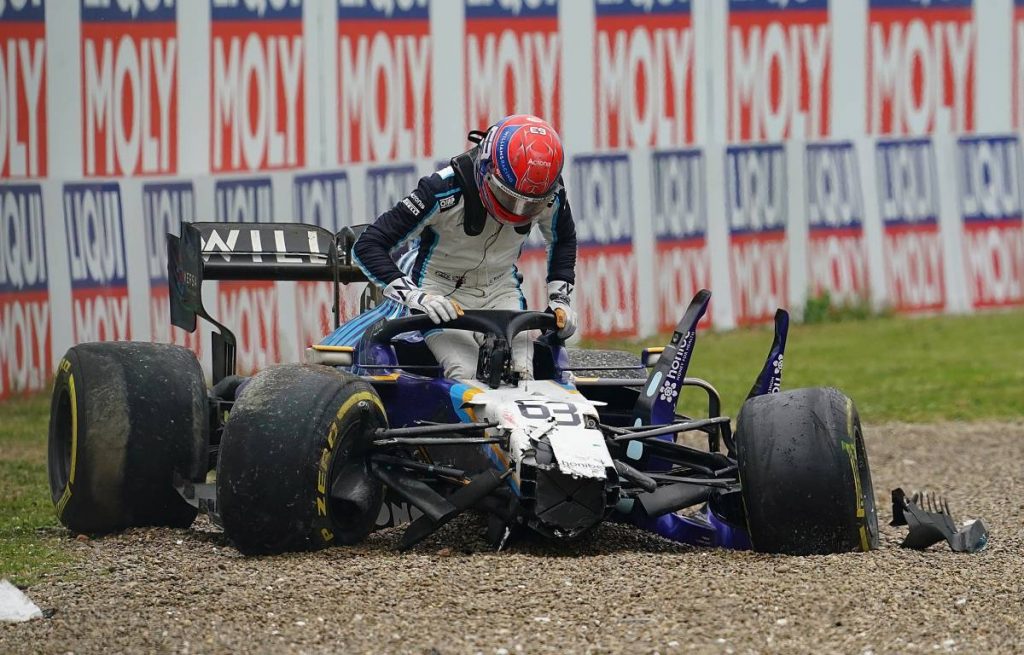 F1 TV are offering PlanetF1 readers 10% off their Access and Pro subscriptions! Click here and use the code PLANETF10 at checkout*
*offer expires midnight on Sunday, June 6
Asked to explain the timeline of how Wolff had delivered his feedback on the incident, Russell said the duo had flown home from Italy together along with Mercedes' technical director, James Allison, and suggested that was when the feedback occurred.
"We had a very good conversation about it all," Russell said. "I took the evening to reflect upon it and that morning [the next day]. And to be honest, throughout the whole week.
"But as soon as I was back in my house on the Sunday night, I knew what I did wrong.
"And it wasn't necessarily crashing to be honest. They weren't disappointed with me at crashing – although it was far from ideal. But I think all of the actions following were not up to my standards.
"And, as I said afterwards, when fighting a team-mate, you have to be absolutely clear that the overtaking opportunity is a safe one to do so.
"In that moment, I didn't really comprehend that it was effectively a team-mate of mine.
"Mercedes are a family to me, as Williams are a family to me. And Lewis and Valtteri are team-mates to me, as Nicholas [Latifi] is a team-mate to me."
Follow us on Twitter @Planet_F1, like our Facebook page and join us on Instagram!