George Russell tried to play to the stewards with 'he cut across me' message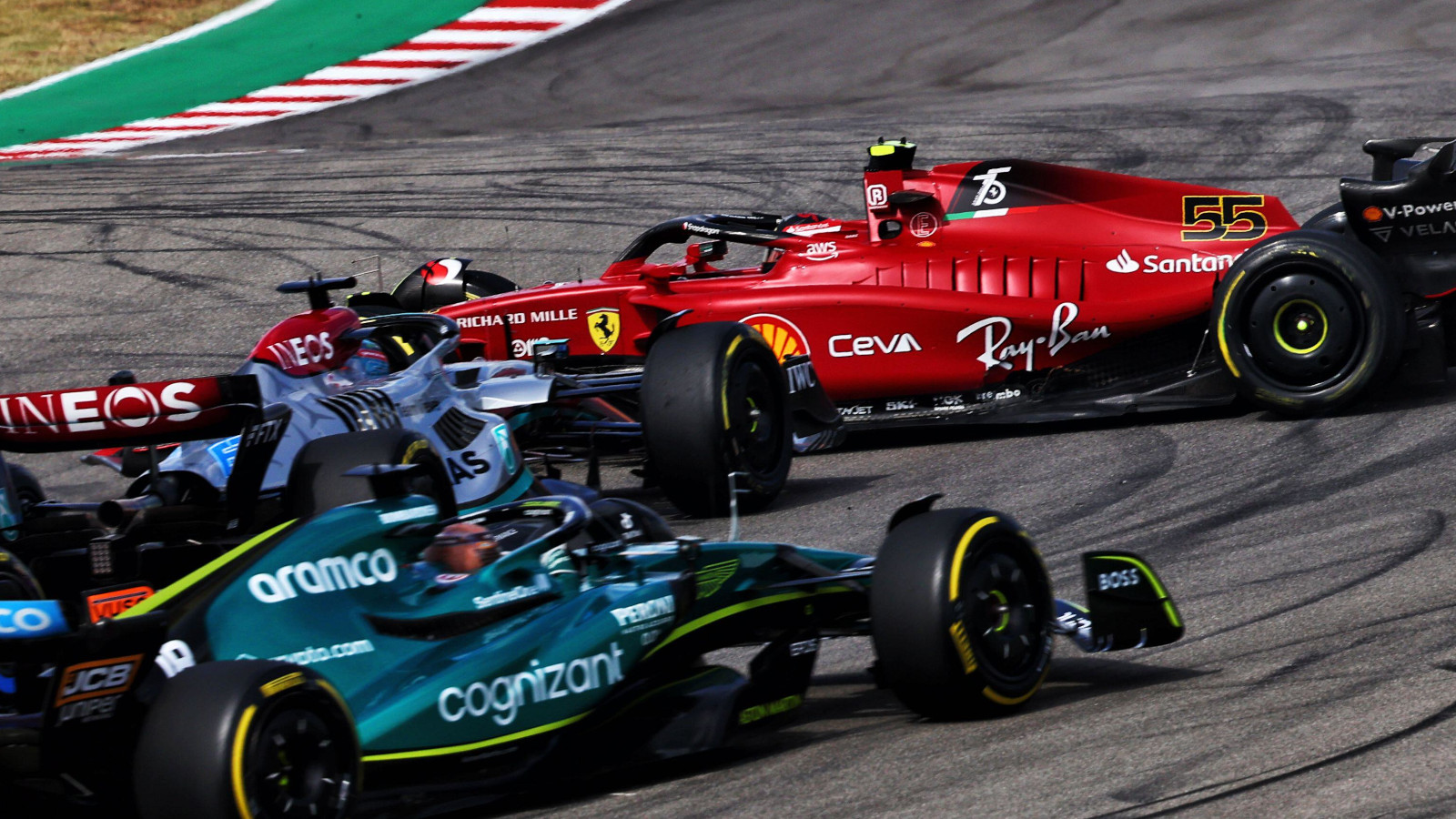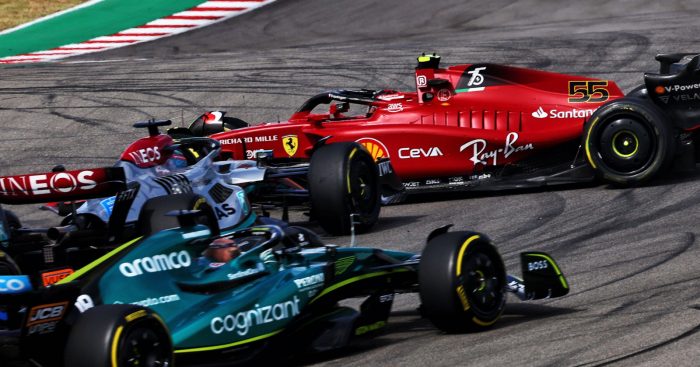 George Russell says his "he cut across me" message after hitting Carlos Sainz at the United States Grand Prix is all part of the game to get a lesser penalty.
He knew immediately he was in the wrong, but he wasn't going to hold up his hand while the stewards debated a possible punishment.
Russell hit Sainz as the drivers funnelled through Turn 1 on the opening lap at the Circuit of The Americas.
The contact pitched Sainz into a spin, the Ferrari driver retiring his car with a water leak while Russell, despite a five-second time penalty, finished P5.
After the grand prix the Mercedes driver ventured over to Ferrari to apologise to Sainz, telling the media "hands up from from my side".
It begs the question, did he change his mind after seeing a review of the crash as initially he blamed Sainz?
Russell says no, he always knew he was wrong, he just wasn't going to admit it at the time.
"I think, when you're in the car, you want to get the best result possible regardless of what may have just happened," he explained.
"You're always going to try and defend your case to the best of your ability.
"Obviously, when you get the opportunity to see that incident afterwards, maybe your views are slightly different. My views weren't different.
"I thought I was at fault for that crash with Carlos but I'm not going to come on the radio during the middle of the race before the FIA have made a decision to say 'I'm so sorry, that was my fault and give me a big penalty'.
"So I think that's just the racing driver mentality.
"Once the decision has been made, and the penalty has been taken, that's when the apologies came out.
"I think that's really the same for all of us in that regard."
Apology accepted…

George dropped by to say sorry to Carlos after the race 👍#USGP #F1 pic.twitter.com/nbt0cS6LFL

— Formula 1 (@F1) October 23, 2022
Russell heads into this weekend's Mexico City Grand Prix chasing fourth place in the Drivers' Championship where he is 16 points ahead of Sainz.
But while he admits he wants to finish as high up as possible, the Briton says rediscovering his lost form is more important.
Russell previously stated he feels he has dropped a level in recent races.
"Yeah, I think you obviously want to finish every season as high as you want," he said. "I think I'm probably more focused on just getting back into a good groove and rhythm.
"I think at the start of this year we had such a consistent run of results and every single time we hit the track we were putting in good performances whether it was on a Saturday or Sunday, and everything seemed to be running quite smoothly.
"But these last three races, for various reasons, have been very scrappy, most of which on my behalf.
"I'm probably just more focused on trying to have a clean last three weekends and the championship should hopefully sort itself out."
Read more: George Russell: F1 will 'live on' without Sebastian Vettel and Daniel Ricciardo