Russell has 'definitely turned a corner'
Chasing that elusive first F1 point, George Russell believes his performances have improved this season, especially in starts.
Last year Russell made his Formula 1 debut but unfortunately ended the championship bottom of the log without a single point despite having out-qualified his Williams team-mate Robert Kubica 21-0.
This year the Brit is once again dominating the Williams qualifying battle, this time against Nicholas Latifi, and has even managed four successive Q2 showings.
That first point, though, has yet to come.
Russell's best result so far this season was a P12 at the British Grand Prix.
He is, however, hopeful.
"Yeah, definitely a corner turned," the 22-year-old told Racer.
"Just from within, the confidence is much, much greater now.
"I've had some good starts, I've had some bad starts this year.
"The bad starts have been slightly unfortunate — wrong place wrong time rather than just a huge lack of confidence like I had last year.
"(In Spain) I was really confident putting the car in positions it should be.
"I should have got past (Esteban) Ocon as well at Turn 3, I think I was in his blind spot; he just completely closed the door and I had to get out onto the grass so Romain (Grosjean) got past but I re-overtook him again."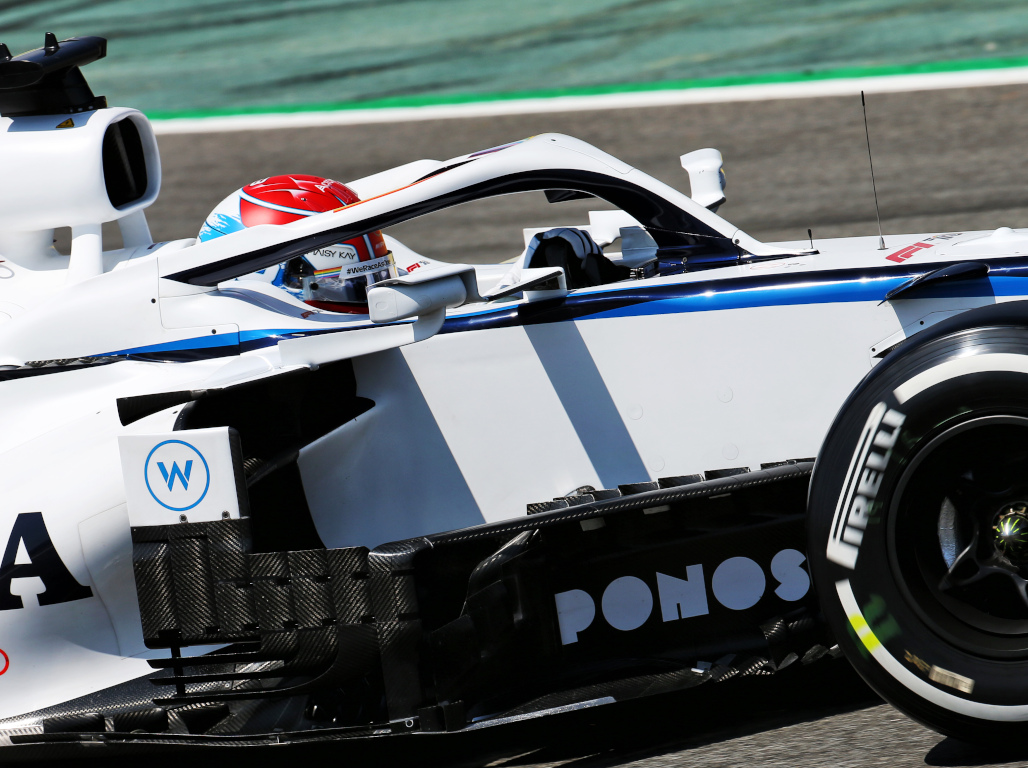 The new F1 2020 game is out now! Order for PS4, Xbox One and PC
Stepping away from the back row of the grid has also meant Russell has been able to work on both his overtaking and his defending.
Racing against the lower midfield drivers, the Brit says he has learned a lot fighting the likes of Grosjean and Kimi Raikkonen.
He added: "I'm feeling good now; I'm feeling confident again, but it's always difficult.
"We have a very sensitive car aerodynamically and when you do have a car that has ordinarily the least amount of downforce on the grid in calm conditions and then you're trying to fight against guys.
"I was fighting against Ocon on Lap 1 – a guy that's in a car that's a second a lap quicker than mine – (so) it's very tricky.
"But nevertheless, like I say I feel like I've turned a corner.
"The future, we'll see in the coming races, but I feel more confident and every race I do, having experiences like fighting with Romain, fighting with Kimi is just boosting my confidence every single time to understand what to do in these circumstances.
"That's exactly what I need to keep progressing as a driver."
Follow us on Twitter @Planet_F1 and like our Facebook page.