Russell walks back on Bottas crash comments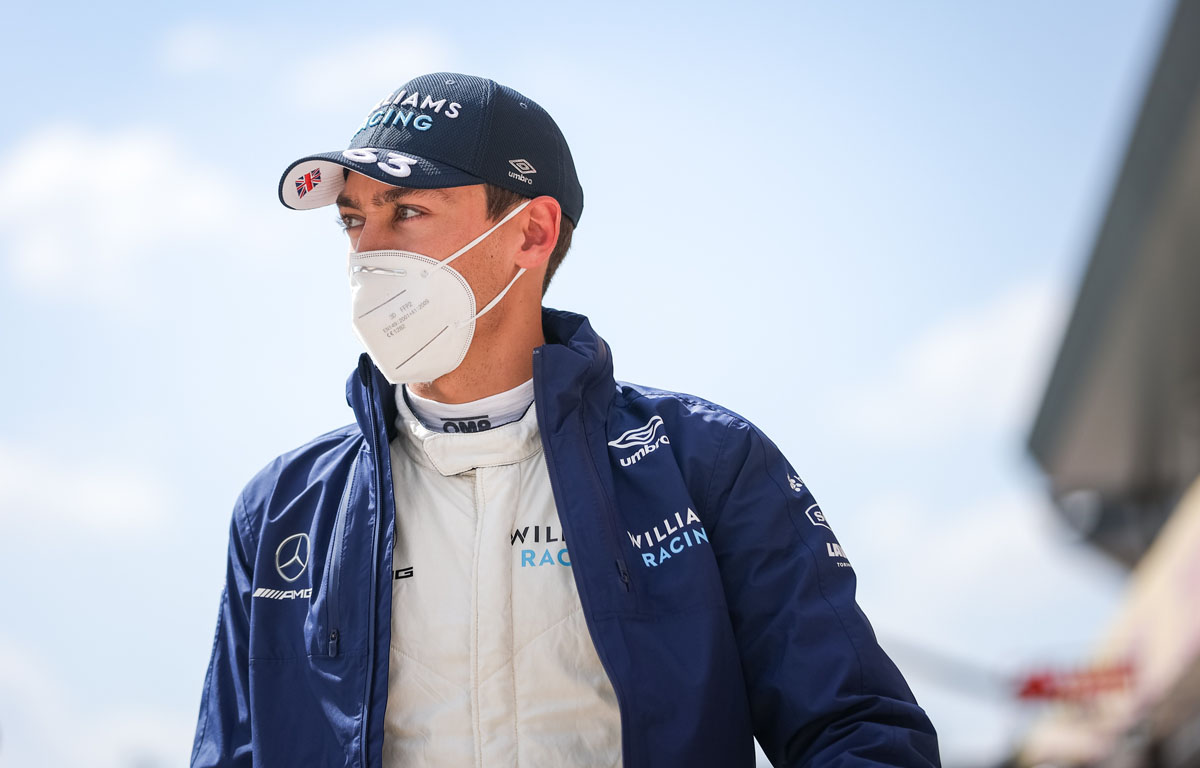 George Russell has changed his view on Sunday's crash with Valtteri Bottas at the Emilia Romagna Grand Prix, conceding that the Finnish driver was "probably not" to blame for their incident.
The pair collided at almost 200 mph heading into the Tamburello chicane midway through a dramatic race at Imola, with Russell in particular appearing irate after they both shunted.
Russell had moved to the outside of the Mercedes as he aimed to pass Bottas for P9 in the race – which in itself was a sign of the two's varying performance levels on the day – but the Williams driver moved onto a wet part of the track, spun 90 degrees and collected the Mercedes at full speed.
The Briton went and angrily confronted Bottas in the gravel and had put full blame on the Mercedes driver for the crash, making some scathing comments in his interviews after the race.
Having had time to reflect, however, Russell has since changed his tune.
"When you can review everything and look at it in slow motion and everything, and from certain camera angles, it all looks very, very different," he said via RaceFans.
"One camera angle makes it look one way, another camera angle, like I said, when you watch it from behind on the CCTV footage it looked quite clear, in a different opinion.
"I was more frustrated because of the speed of the incident. I've never, ever had a crash at the end of a straight when we're absolutely flat-out, and we've all seen the dangers of motorsport very recently and to be honest I would have reacted exactly the same had it been battling for the win, battling for ninth or battling for last. Because I just thought it was unnecessary and it was avoidable.
"As I said, Valtteri did nothing that was outside the rules, but you have to take an element of responsibility and consideration into the fact of the conditions.
"There's certain things you can do in certain ways when everything's stable, but when it's a damp track, there is a kink, and you're pushing someone towards the grass, onto the damp patches at over 200 miles an hour. There is a high risk of an incident, and that is why I was very disappointed because I just thought that was beyond a lack of respect, really, not towards me, but just a lack of respect towards these cars."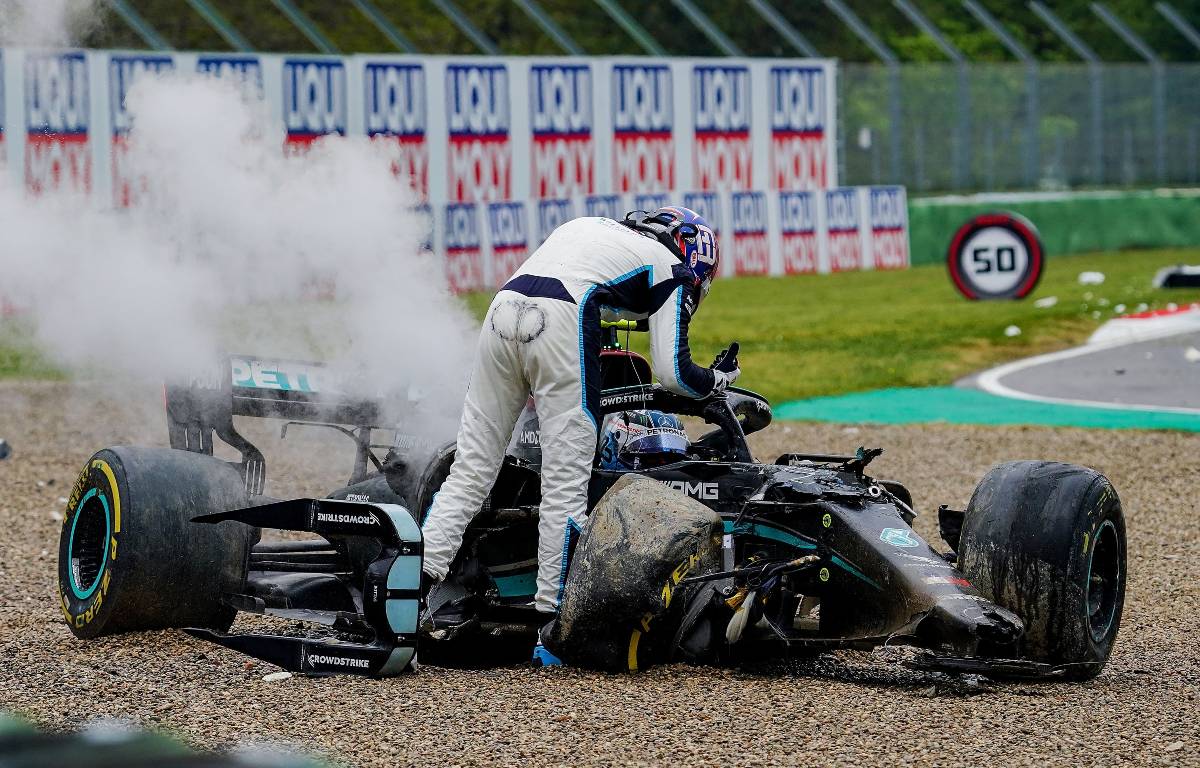 Check out all the latest Mercedes merchandise via the official Formula 1 store
Bottas was out of position after a disappointing qualifying session, with Russell performing well in his Williams behind. The 31-year-old Finn couldn't make his way through the train of cars in front of him, but Russell was able to close in and attempt an audacious move.
The Briton added that he wouldn't have changed his approach if he was attacking any other driver on track, but he still believes a move was possible against Bottas.
"I've never been in a position where I'm fighting against a Mercedes," he said.
"Williams has not been fighting against Mercedes for probably five years. So it's not even crossed my mind how I would fight against a Mercedes.
"As I said, it was not a reckless move. The move was totally on. Valtteri defended hard, and he was fair to do so. But we were three quarters of the way down the so-called straight. It wasn't like I lunged him from 20 metres back and crashed into the side of him.
"It was unfortunate, the incident would not have happened if it wasn't damp and if DRS was closed. It was just an unfortunate set of circumstances.
"Could it have been avoided? Yes. Was Valtteri in the wrong? Probably not.
"Could he have done something slightly more? Maybe. Was I in the wrong? I caused the crash by spinning, but was I wrong to go for that overtake? Absolutely not. You would have been foolish to lift at that position."
Follow us on Twitter @Planet_F1, like our Facebook page and join us on Instagram!