Russell wins again to end virtual stint in style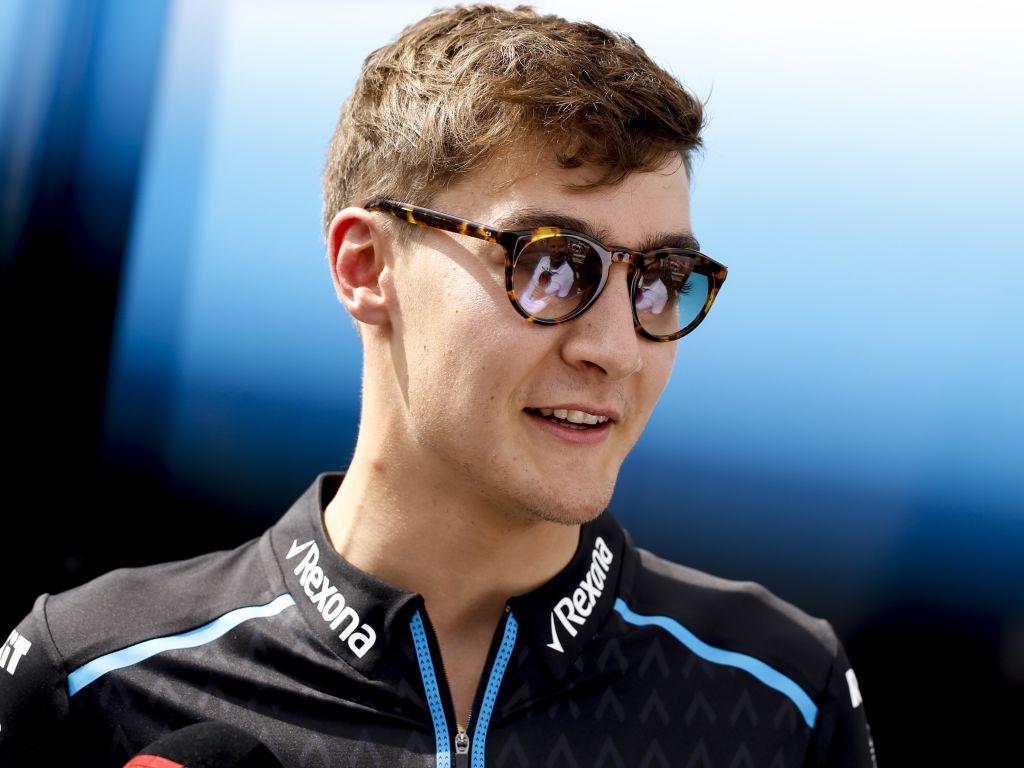 George Russell was once again in a league of his own in the final Virtual Grand Prix, cruising to his fourth straight win.
For various reasons, the race around Virtual Montreal featured fewer big names than usual. F1 drivers Charles Leclerc, Lando Norris and Antonio Giovinazzi opted to a virtual Le Mans event instead, while, with footballers having to get back to their day jobs, their usual presence was also absent.
The grid did still feature four 2020 F1 drivers though, with Russell, Nicholas Latifi, Pierre Gasly and Alex Albon all taking part. Those making their debuts were Biffy Clyro frontman Simon Neil, Youtuber Aarava and alpine-ski racer Jon Olsson.
Surprises were few and far between in qualifying, with Russell comfortably taking pole position by over half a second. Albon claimed P2 just ahead of Latifi, with Gasly qualifying in P8 but starting in P13 due to a penalty.
Albon got the slightly better launch off the grid, but it wasn't good enough to challenge for the lead. Instead, Russell held it comfortably and quickly began to open up his lead. Things didn't go so well for Gasly, who dropped down to P20 after a collision.
Latifi hit the dreaded wall of champions on Lap 5, moving down from P3 to P11, and entered the pits the lap after. Russell and Albon followed suit on Lap 7, meaning both would be executing a two-stop strategy.
The pair quickly made their way back to the front, with Russell four seconds clear of the Red Bull man. Things got even more comfortable for him when Albon picked up a time-penalty for corner-cutting.
By Lap 15, the Williams driver was back in P1 and maintaining his four-second lead. He was so comfortable in fact that he asked this virtual engineer what had happened behind for him to have such a lead. The answer? "You're just in another galaxy."
He rubbed salt in the wounds of his competitor on Lap 24 when he offered to slow down to give the fans a bit of a show. Albon unsurprisingly rejected the offer and Russell responded by putting in the fastest lap of the race to open up the gap to seven seconds.
However bad things were for Albon, at least he wasn't Gasly. The Frenchman was running in P10 and looking good for points when he was disqualified for picking up too many penalties. We'd love to see Helmut Marko's reaction if that happened in real life.
By the time Russell crossed the line to take his fourth win a row and the unofficial virtual championship, he was just over seven seconds clear. That difference almost doubled when Albon crossed the line and was hit with his time penalties.
Nevertheless, he managed to keep hold of P2, just ahead of Esteban Gutierrez. Nicholas Latifi meanwhile finished the race in P7.
Of the 2020 grid, there's little doubt that, on the video game at least, Russell reigns supreme. With virtual racing now being replaced by the real thing, it'll be a while before another driver can challenge that claim. When they can, it'll take quite the effort to do so.
Follow us on Twitter @Planet_F1 and like our Facebook page.