Russell's virtual reign of terror continues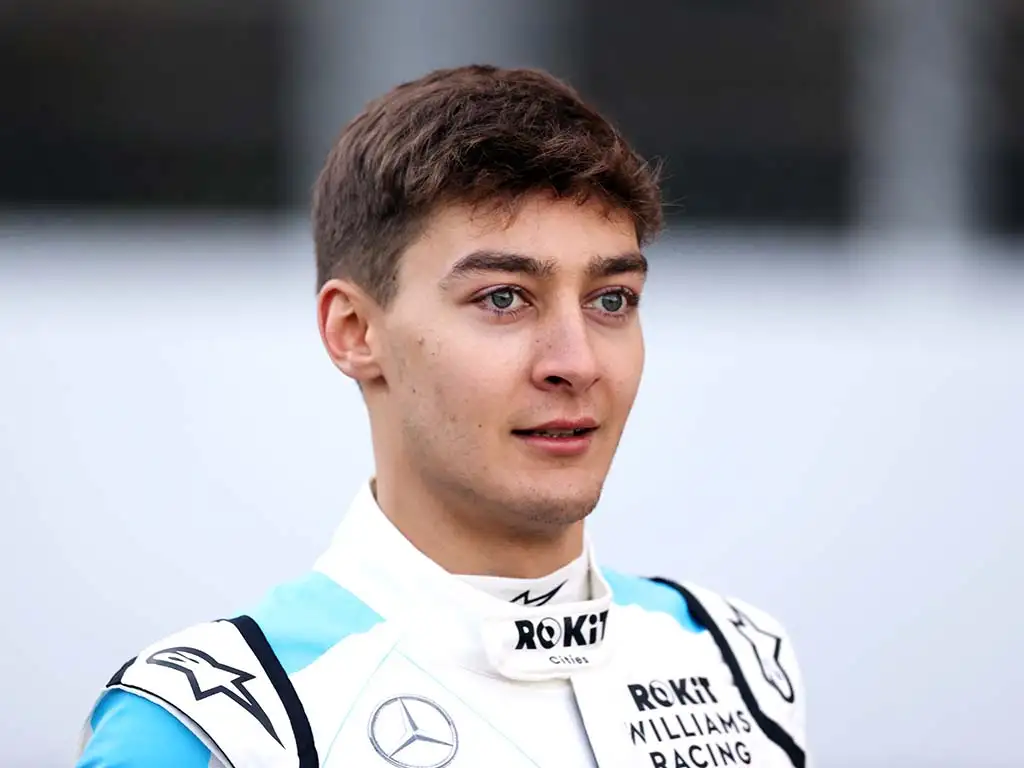 George Russell made it three from three at the Virtual Azerbaijan Grand Prix to take the unofficial championship lead.
Race number seven, the penultimate one of the series, saw Sergio Perez and Pierre Gasly make their debuts, with Valtteri Bottas and Esteban Ocon dropping out. With the usual six competing as always, the number of F1 drivers involved remained at eight. Dakar Rally World Champion Matthias Walkner, and footballers Gianluigi Donnarumma and Aymeric Laporte also appeared for the first time.
The 18-minute qualifying session ended with a battle for pole between Alex Albon and Russell. The Williams driver put in a 1:36.8 on his final lap to take it and push the Red Bull man down to P2, just ahead of Louis Deletraz. Gasly, Lando Norris and Charles Leclerc also made it into the top 10, finishing the session in P7, P9 and P10 respectively.
Russell managed to hold off Albon at the start to stay in P1. Behind them, a huge number of cars were involved in collisions, with Gasly and Leclerc amongst those dropping down in the order. Norris meanwhile hugely benefitted from the chaos, moving up to P5.
The gap between the two leaders sat at just under two seconds in the opening stages, with Albon diving into the pits on Lap 7 to put on hard tyres. Russell did the same a lap later but opted for medium tyres and came out with the gap between the two still at two seconds.
By Lap 12 most of the grid had pitted with the early top four of Russell, Albon, Gutierrez and Norris back at the front. Further back, Leclerc picked up a time-penalty and Gasly span under no pressure. We think Ericsson hit him.
With half of the race gone, Russell expressed concern that Albon wasn't dropping away much, despite being on the harder tyre. Given this, questions were raised regarding whether he could make his mediums last to the end of the race.
It looked like he would when, on Lap 20, he extended his lead to 4.5 seconds. Despite more complaints from him on the team radio, his third straight win was almost guaranteed a lap later when Albon made a mistake and lost a further second on him. If that didn't do it, Albon's three-second time penalty, picked up on Lap 23, sure did.
As Russell cruised home to take victory, Leclerc continued to struggle, picking up more time-penalties while running in P14. Just ahead of him, Gasly also failed to score points, coming home in P11. On the bright side, both did better than Perez, who finished in P15.
Yet another victory for Russell put him ahead of Leclerc in the series's unofficial standings, with Albon in P3. The trio will fight it out one last time at next week's final Virtual Grand Prix before the real stuff returns.
Follow us on Twitter @Planet_F1 and like our Facebook page.