Russell: Judge W13 on 'how fast, not how it looks'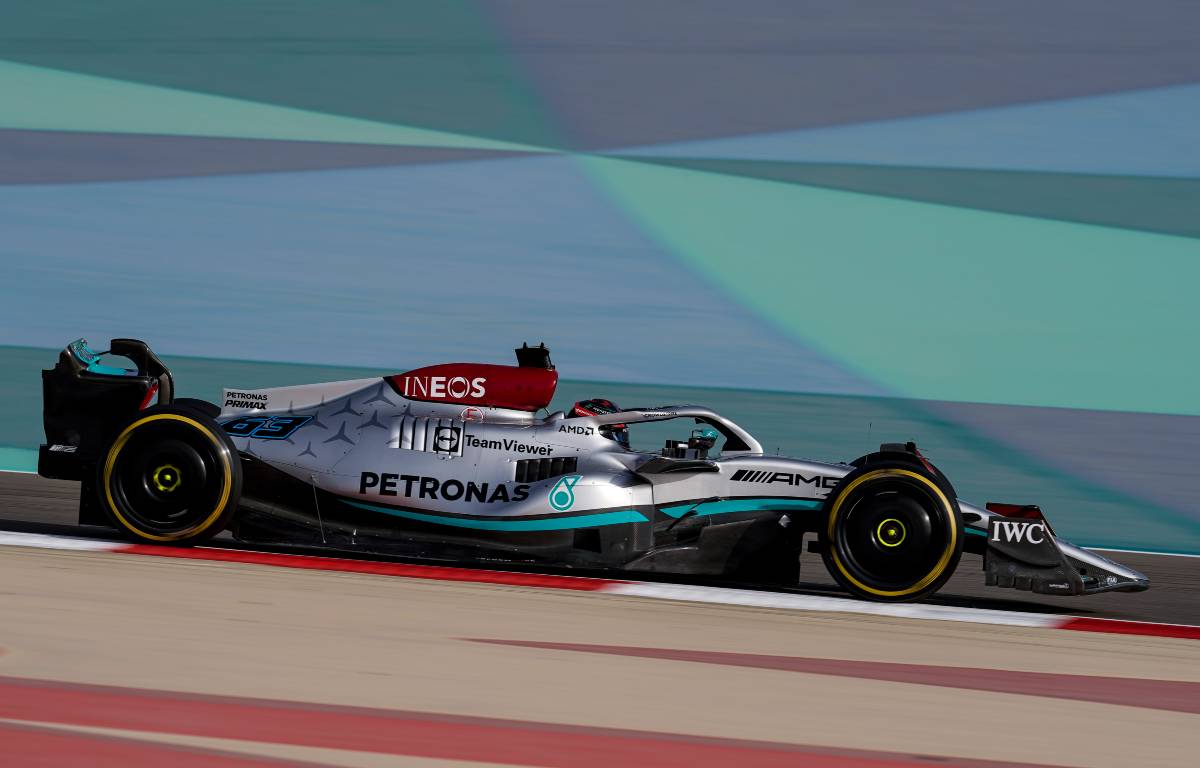 George Russell has understandably voiced the opinion that the pace of the Mercedes W13 is more important than its visual impression.
The Briton drove a W13 lacking sidepods on the opening afternoon of official pre-season testing in Bahrain, the car stunning paddock observers with its unusual type of design.
Rumours had circulated not only that the Mercedes car would have a very different look but also that it would be super-quick. However, on day one of the test, only the first of those theories was true as Russell and Lewis Hamilton ended up ninth and 11th on the timesheet respectively.
Of course, that may be nothing like a true representation of the car's pace because only Mercedes know to what extent they were sandbagging.
There has already been talk of protests against the W13, which F1's motorsports managing director Ross Brawn described as "a very extreme interpretation of the regulations".
But provided the car is deemed legal, Russell thinks it should only be judged on its performance.
W13's been on a diet since Barcelona! We still have a lot of work to do but proud of how hard this team is pushing. 👊 pic.twitter.com/n1nrMFTrbp

— George Russell (@GeorgeRussell63) March 10, 2022
"I guess it looks interesting but it's not about how it looks, it's about how fast it goes. It obviously caught a few people's eyes this morning," said Russell during a press conference at which he sat alongside the World Champion, Max Verstappen.
"From my side, I'm proud to be part of a team that's pushing innovation and all this hard work, blood, sweat and tears going into something pretty spectacular being pulled off is pretty incredible.
"But as I said, it doesn't matter what it looks like. We need to see if it's fast on track."
There have now been four days of pre-season running and the team most consistently near the top of the timesheets, for what that is worth at this stage, is Ferrari.
That has not escaped Russell's notice, with the Scuderia potentially having taken advantage of last year's title battle between Mercedes and Red Bull to switch more focus to 2022 development at an earlier stage.
"As Max said, Red Bull have a few things coming," said the 24-year-old, set for his first season as a Mercedes race driver which begins with the Bahrain Grand Prix on March 20.
"At the moment, Ferrari probably look globally the strongest. In every low-fuel run, consecutive laps, they look very solid.
"And if you look at their sidepods they are quite drastically different to what we have at Mercedes and what Max has at Red Bull.
"Time will tell next week. It truly is unknown for now."
Mercedes stun paddock with no sidepod W13
Mercedes have stunned the Formula One paddock with their W13 having no sidepods.