George Russell knew after first W14 test Mercedes were in trouble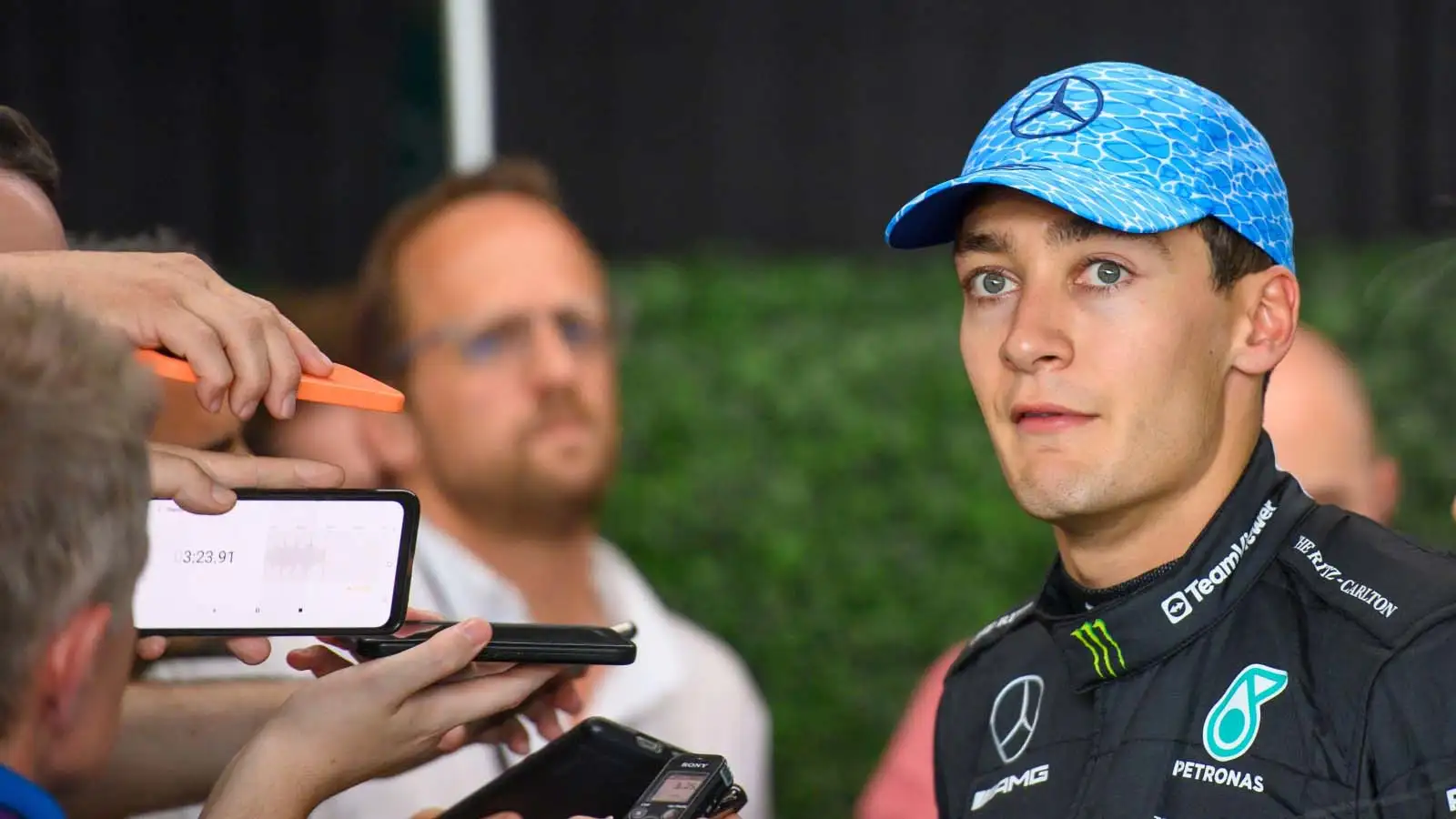 George Russell has revealed it took just one test for him to realise the W14 was not where it should be in comparison to its F1 rivals.
While the W14 showed improved performance in Barcelona, earning the team's first double podium since Sao Paulo 2022, it is far from the car that was originally unveiled in Bahrain.
Russell was eighth quickest across the three days of testing and while that is not always a fair gauge of performance – Max Verstappen for example was P11 – his position barely improved in the opening grand prix with the 25-year-old starting 2023 with a P7 finish.
The Mercedes man said he knew after looking at the test lap times that the team was not where it should be.
"I think the first time you realise is when you look at the lap times," he said, as reported by CRASH.net.
"You drive around the track, the car can sometimes feel great, but the lap times aren't representing the feeling and vice versa.
"I'm sure there's, even for championship-winning cars, they may not also feel perfect. We're just driving around at a slightly higher pace.
"So I think it was when we saw that the lap times weren't translating into what we expected."
To make matters worse, it was not just Ferrari and Red Bull ahead of them but also Aston Martin who had made a huge leap over the winter break.
"Aston Martin clearly made a big jump, and we hadn't made the jump that we were expecting and needed to make changes quick," Russell added.
PlanetF1.com recommends
Toto Wolff reveals Max Verstappen house visit during Mercedes negotiations
The Aston Martin 'calling card' to get 'who they want' to replace Lance Stroll
"So it was literally straight after the very first test in Bahrain.
"We were already planning towards the changes that are being implemented, in Monaco and [in Spain]."
The upgrades brought to the W14 for the Monaco Grand Prix have since elevated Mercedes to arguably the second strongest on the grid but Russell has insisted the credit for that should not go to the drivers but instead the "smart and intelligent" factory members.
"Of course, at every race and every drive on the track we give our feedback and say what we need from the car and what needs to be improved," the Brit said, as per Motorsport-Total.com.
"Each driver also works in the simulator to a greater or lesser extent. It's a really useful tool for developing these cars. And I try to invest as much as possible in the simulator to help in that regard."
"But ultimately it's up to the smart and intelligent designers and engineers to deliver the results, in the direction that Lewis and I and the lead engineers have set by saying what we need."