Russell still waiting for that promised pint from Albon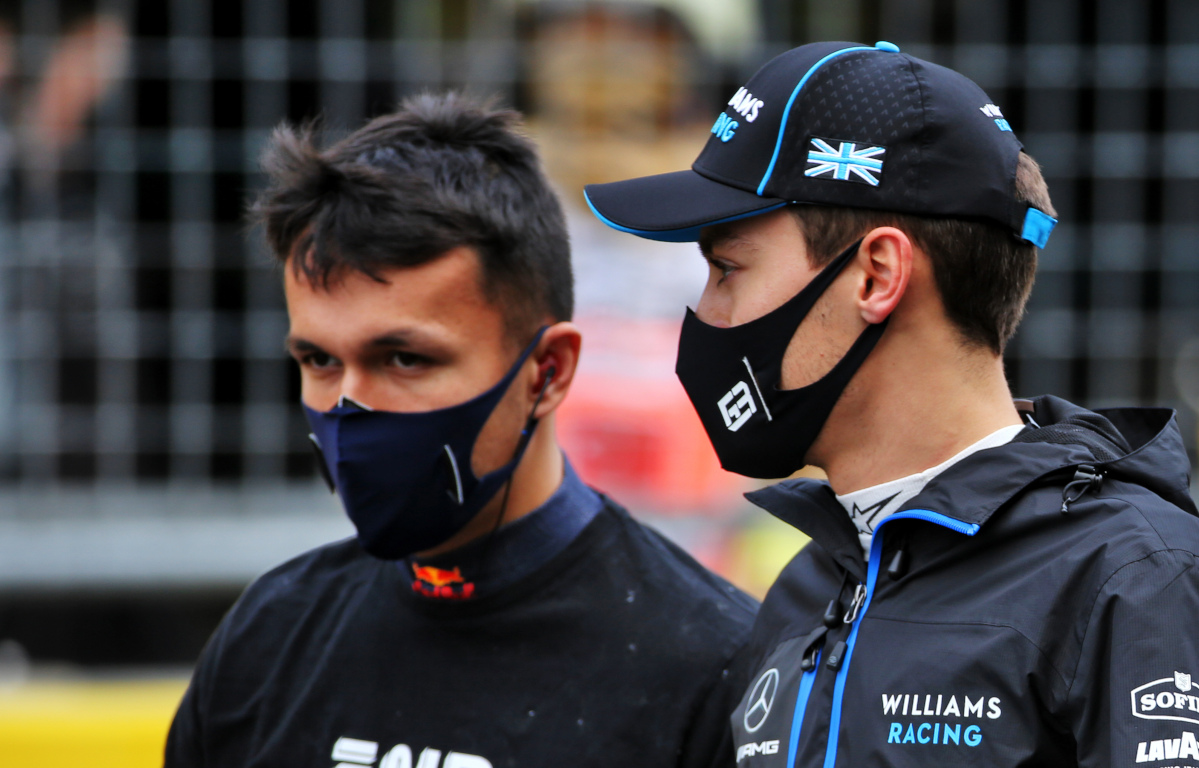 George Russell is still waiting for the pint Alex Albon promised him after recommending the Thai driver as his Williams replacement.
After spending the 2021 campaign as Red Bull's reserve and test driver, Albon will leave the programme to take up a seat with Williams for the 2022 campaign.
Albon will line up alongside his ex-F2 team-mate Nicholas Latifi as he replaces the departing Russell, who will make the move to Mercedes for 2022.
Russell played a big part in landing Albon the drive, having recommended him to the team, leading Albon to say he owes his pal a pint for that favour.
But as for when he will get it, Russell reckons that will wait until after the 2021 season.
"He hasn't bought me that pint yet," Russell said with a smile, quoted by GPFans, during the pair's visit to London to watch the Jacksonville Jaguars versus Miami Dolphins NFL game.
"We will save that until the end of the season and I guess have a bit of a celebration properly when the time is right. Not yet – I'm still waiting."
The 2021 season is Russell's third campaign with Williams and without a doubt his most impressive.
The Briton scored his first podium finish with P2 at the 2021 Belgian Grand Prix, qualifying in that slot which transformed into a race result after the event became a washout.
He then put the FW43B P3 on the grid at the Russian Grand Prix.
In fact, it was mentioned to him that across the six races before the Turkish Grand Prix, his haul of 16 points had equalled that of Red Bull's Sergio Perez for the same period.
That statistic is one Russell would never have predicted heading into the season.
"I would say definitely not after the first test or race, to be honest," he admitted.
"Obviously, before the season, you are always hoping and always think it will be an improvement on the previous one. But certainly after the Bahrain test and the Bahrain race, there was no way I would have thought those stats would be possible.
"I think a lot to thank the team for, making a lot of good decisions at the right moments.
"I think we have done an amazing job, being in the right place and the right time to capitalise on these moments.
"We have improved the car as well along the way, we have understood it more and tried some things, and things have turned out better than perhaps we would have expected. I think we have found a bit of performance there."
Williams need to bounce back in Austin
Williams need a good weekend again at the US Grand Prix.