Russell wants abuse 'stamped out', reveals Canada booing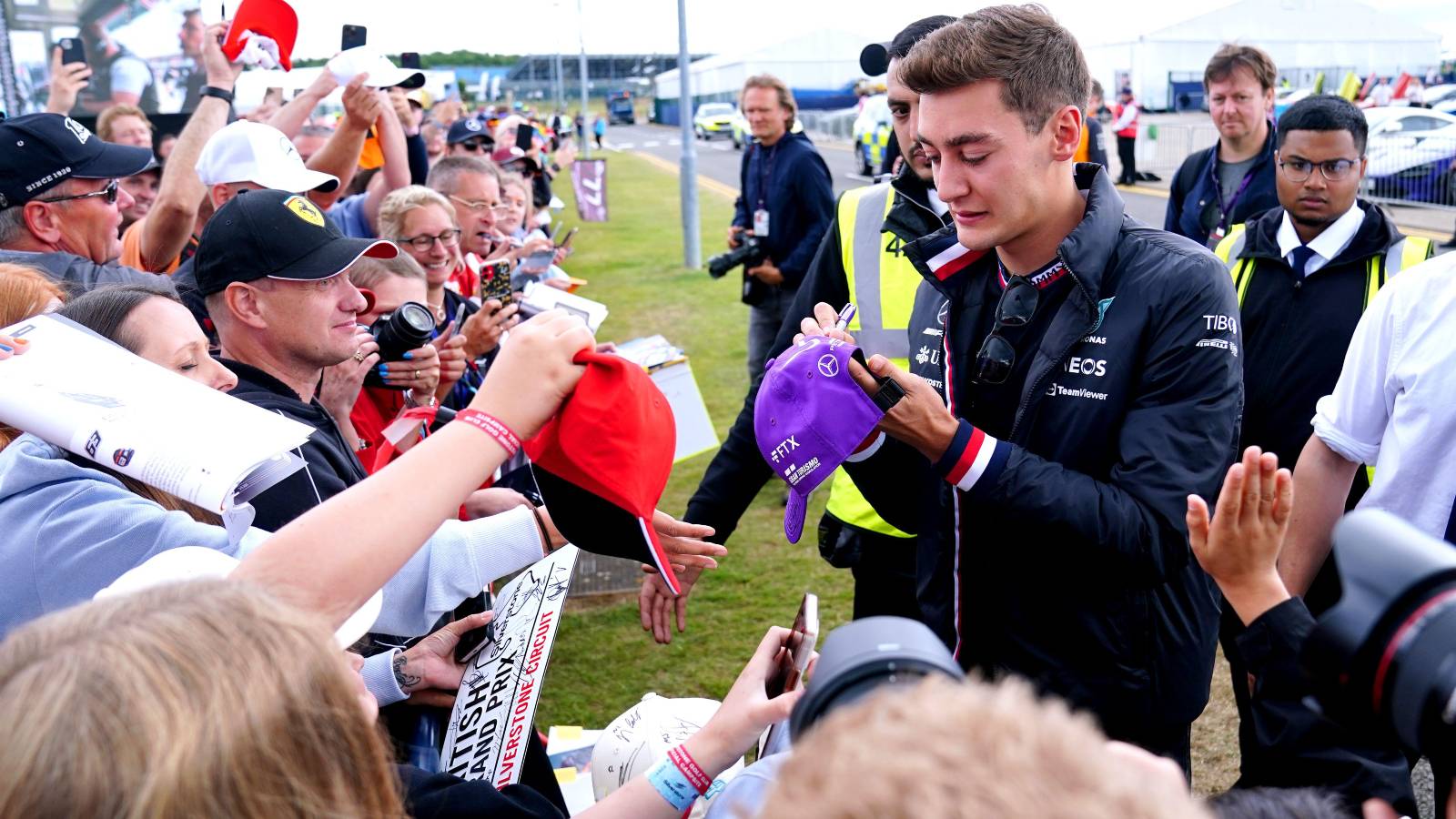 George Russell wants action to be taken against abuse aimed at drivers and athletes more widely, like what he suffered at the Canadian GP.
Athletes across various sports have been forced to contend with rising levels of malicious behaviour, particularly on social media.
This is a trend which is now sadly becoming increasingly common in Formula 1, Lando Norris recently revealing that he has received death threats, the same true for Nicholas Latifi following the 2021 Abu Dhabi Grand Prix.
Max Verstappen was also booed by fans at Silverstone on Thursday while walking on the track.
Russell accepts that as a driver's profile rises, there are positives to that, but fan abuse is a major negative.
The Mercedes driver explained that he has experienced this first hand after being booed by a fan for no reason during the drivers' parade in Canada.
As quoted by Motorsport.com, Russell said: "I think as your profile raises there's a lot of positives that come with it, no doubt, but there are also downsides to it that also take a bit of readjusting. In Montreal, I had somebody shout my name and boo at me.
"And I'm just sat in the car on the drivers' parade. And it's quite a strange thing to comprehend that this 35-40 year old guy is booing at me when I don't even know him. I'm just trying to keep myself to myself and just trying to do my best every single race I go to and put on a good show and be polite and pleasant to everyone.
"So there are some things that you need to sort of get used to, and just accept that this is unfortunately the world and society we live in at the moment. And this is another example of something that needs to be stamped out.
"What gives that guy the right to boo at anyone? What gives the right for these football fans hurling abuse at the players? They're just doing their job, doing their best to have a career. And I think that's what a lot of people don't really appreciate in this position."
Regrettably the abuse has not been coming from general members of the public alone, with three-time World Champion Nelson Piquet and now former Red Bull junior Juri Vips condemned for using racially abusive terms, Piquet aiming those at Russell's Mercedes team-mate Lewis Hamilton.
Red Bull removed Vips from their programme, stressing that there is zero tolerance of racism within the organisation, while Piquet has been suspended as an honorary member of the British Racing Drivers' Club, owner of the Silverstone Circuit. Reports also claim that Piquet has been banned indefinitely from the Formula 1 paddock.
The FIA and Formula 1 were among many Formula 1 stakeholders and personalities to condemn the behaviour of both.
Russell was pleased to see this reaction, but says more needs to be done to eliminate racism not only from sport, but also from society as a whole.
"I think it's clear that we all need to do more to stamp out all of the racism that is going around within not just the motorsport world, but society," Russell stated. "And I think it goes further than just this as well – social abuse that people receive online.
"I think it's great to see so many come together and put forward their views. And I think we all have a duty to do more. And it's just shocking to see in today's day and age that we're still continuing with this."
Torquing Point: Home drivers looking forward to the weekend
With the British Grand Prix this weekend, Henry and Sam discuss the feelings for the home drivers of Lewis Hamilton, George Russell, Lando Norris and Alex Albon.