Russell: Improved 'driveability' with 'pleasant' FW43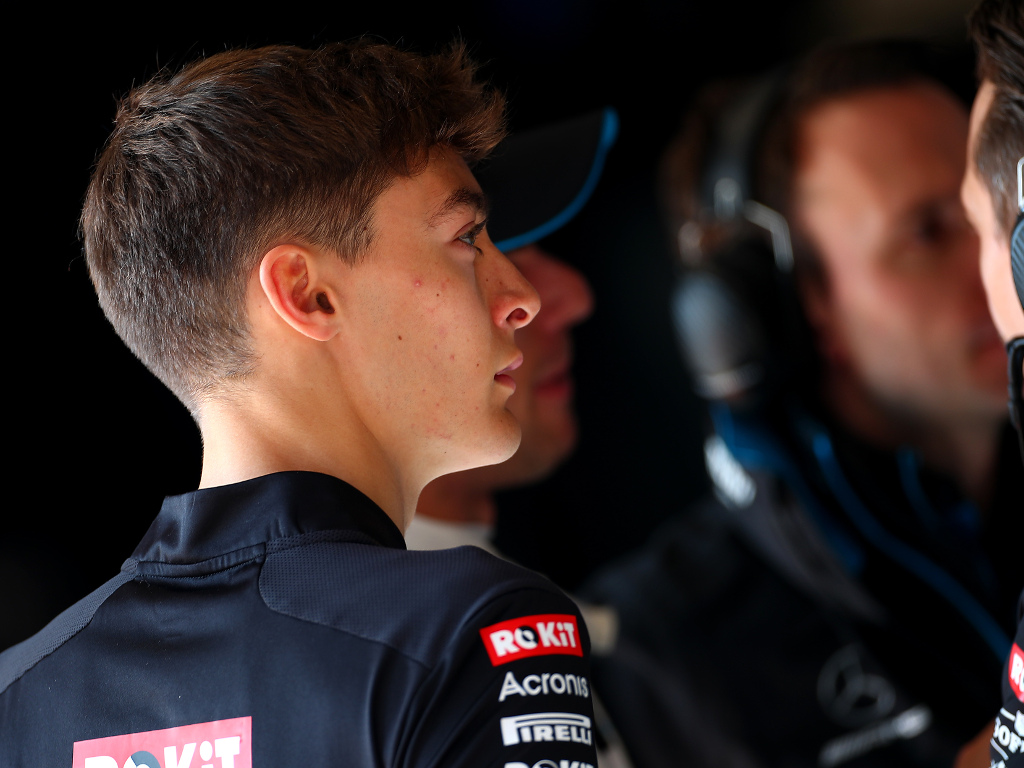 George Russell says the biggest improvement between Williams' FW42 and the FW43 for 2020 is its "driveability".
Russell debuted in Formula 1 last year, but despite completing a 21-0 whitewash over team-mate Robert Kubica in qualifying, he finished the season as the only driver without a point to his name.
The FW42 was a handful to say the least and Williams spent the entire campaign trailing at the back.
But Russell believes 2020's FW43 is a big improvement on its predecessor, especially when it comes to "driveability".
And now driving a Williams is a "pleasant" experience.
Asked ahead of the season-opening Austrian Grand Prix whether or not Williams' FW43 was an improvement on the FW42, he said: "Definitely, just for driveability.
"I think last year we made some steps but it was a really difficult car to drive, I really [tried to] push it to the limit but it was snapping on me, I was losing the rear and losing confidence.
"Obviously we've only done Barcelona [testing] so far but it was really pleasant to drive. I think for Nicholas [Latifi, Russell's team mate] as well it's going to give us more confidence and hopefully just bring that bit of extra performance."
Williams, along with Haas and Alfa Romeo, were the only teams that didn't conduct a private test or filming day ahead of Formula 1's return for 2020.
That means Russell has gone since February without driving an F1 car when pre-season testing took place at the Circuit de Barcelona-Catalunya.
But Russell still feels Williams are better prepared for this season than they were ahead of his debut campaign in 2019.
Neither Russell or Kubica made it out of Q1 in 2019.
"I'd say I'm more confident than I was last year on that perspective," he said.
"But like you say it's going to be difficult because we tested at Barcelona, it was 10, 15 degrees [celsius], the track was cold, different tyres and what have you. Until we get here… we're not really going to know.
Celebrate the return of F1 with 25% off annual F1 TV subscriptions! Click here to subscribe
Russell stressed though that just like "Rome wasn't built in a day", Williams' recovery won't be either.
The first target is to close down the P9 spot in the Constructors' Championship.
"I think we built the foundations last year and we're continuing that into this year," he explained.
"Rome wasn't built in a day and it takes time. We are making progress. It's very difficult when you come from so far behind the rest of the pack.
"I think we'll judge our performance based off the others, seeing how we've hopefully closed the gap to P9 in the constructors' [championship] and the rest of the midfield, and go from there."
Follow us on Twitter @Planet_F1 and like our Facebook page.