Russell: Strong Saturdays made races look worse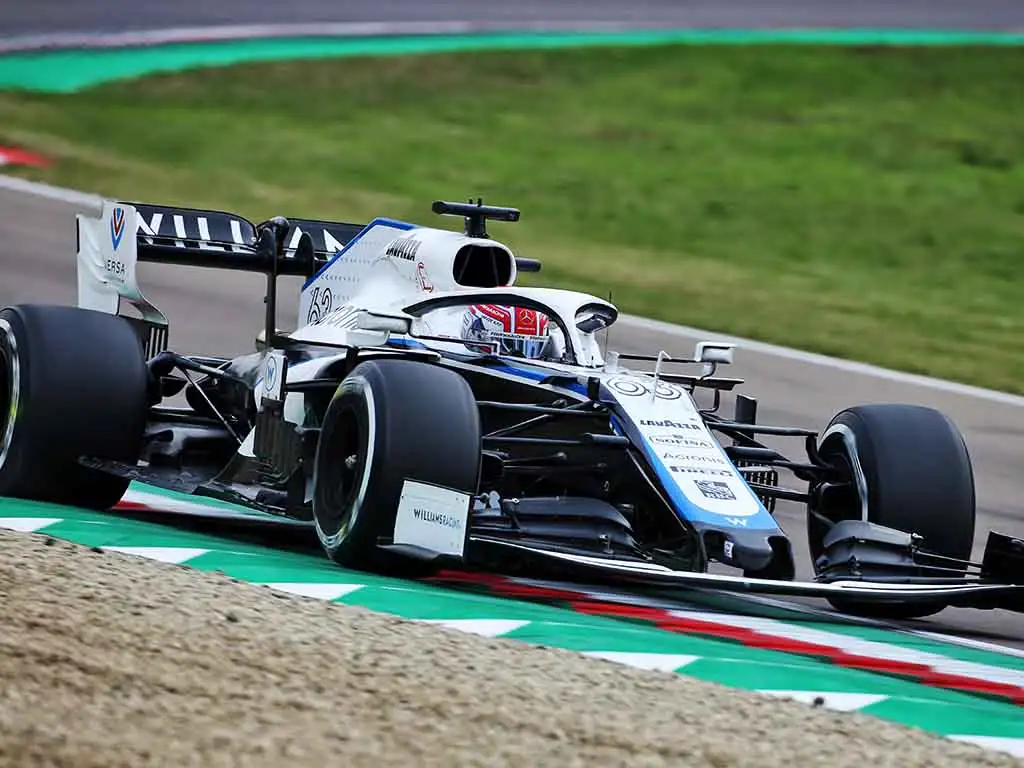 George Russell thinks that Williams overachieved in qualifying rather than underachieved on race-days in 2020.
The Britsh driver made it to Q2 a total of nine times while driving a Williams last season but constantly dropped back down the order on Sundays, falling to score any points in his regular seat.
This led to many criticising him and his team's race-day form. However, he doesn't think their Sunday performances were that bad but were just made to look worse by qualifying.
"I think in many respects, we can say it did not come together on a Sunday but it was not because we underachieved on a Sunday," said Russell as per GPFans.
"We think it was because we overachieved on a Saturday. We'd go through FP1, two and three and we'd have our pace near the back end of the grid.
"Suddenly it came to Saturday afternoon and, bang, we were up there fighting with Ferrari, Renault on occasion and Racing Point on occasion.
"We don't know why that was. In all honesty, we just seemed to really get it together. The team did a fantastic job."
Sign up to the official Formula 1 store and save 10% on your first order!
Ultimately, the team failed to score any points in 2020, making it, in terms of the standings alone, the worst season in a long, long time.
Despite this, the pace deficit between them and the rest of the grid was much smaller than it was in 2019. Because of this, Russell still sees it as a positive campaign.
"As a whole, we have got to see the year as a positive. The stride we made was massive," he added.
"On paper, we were as far away from points as McLaren were away from a victory. Would McLaren see it as a failure if they failed to win? No. That's the same for us.
"In Bahrain, for instance, we were disappointed to come 12th. We had a great race, an incredible qualifying, everything from a race team perspective was from the top drawer, but we had to be happy with a 12th.
"We want to get a top 10 but it is just so far away and it just takes extraordinary circumstances to find ourselves there and we just aren't there on merit yet."
Follow us on Twitter @Planet_F1, like our Facebook page and join us on Instagram!