Russell felt three years at Williams was one too many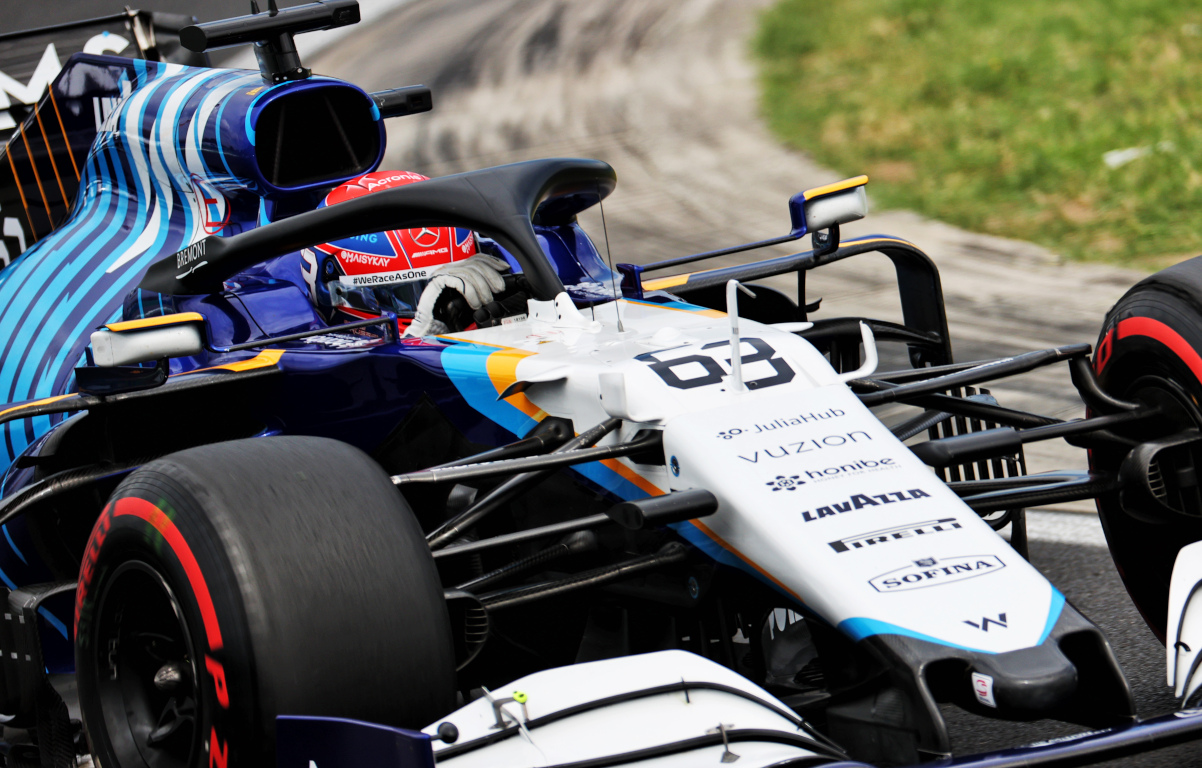 George Russell says he spent one more year at Williams than he felt was necessary in his apprenticeship to becoming a Mercedes driver.
The 23-year-old Briton's path to a race seat with the eight-time consecutive Constructors' World Champions actually began when he e-mailed Mercedes team principal Toto Wolff in December 2014, seeking an opportunity as the reigning British Formula 4 title-holder.
He has since progressed through GP3 and Formula 2, winning both of those series, before joining Williams 'on loan' in 2019, where he has remained ever since – apart from one 'guest' appearance for Mercedes at the 2020 Sakhir Grand Prix when Lewis Hamilton was suffering from COVID-19.
Now, Russell is looking forward to 2022 as a fully-fledged Mercedes driver, alongside Hamilton, after confirmation of his promotion at the expense of Valtteri Bottas was announced in early September.
But if that three-year spell with Williams had been only two seasons, Russell believes he would have been no worse off in making the step up to the team that has dominated Formula 1 during the turbo hybrid era.
"You're always learning," said Russell during an interview with Motorsport-Magazin.com.
"Your natural speed is what it is. It's not going to get any better. It's how do I get more out of my engineers, how do I set up the car better, how do I manage the tyres on a cold day in Brazil?
"After year one [at Williams] I would have felt ready. But I'm a better driver now than I was then.
"Two years would have been perfect. This year, I would have been more than ready to move up."
However, whether or not Mercedes would have considered him ready for 2021, there was the issue of an existing contract with Williams being in place.
"We signed for three years. There was absolutely nothing we could do," added Russell.
Russell spent his first two years with Williams racing at the back of the field before an improvement in 2021 which saw them finish eighth in the Constructors' Championship, while he was classified second in a rain-curtailed Belgian Grand Prix for his first F1 podium.
"I think I'm pretty grateful for the difficulties I've faced on the track throughout these years because quite often when you get in a faster car and a car that's more complete, things just naturally feel easier," said Russell.
"When a car is faster, often everything seems good. The strategy is always good if the car is fast. You start becoming luckier. These things start falling your way and I think, I feel, more of a rounded driver because of this."
PlanetF1 Verdict
Was Russell at Williams too long?
George Russell thinks that he stayed at Williams a year too long.